Bourn: An 'honor' to wear No. 42 to celebrate Jackie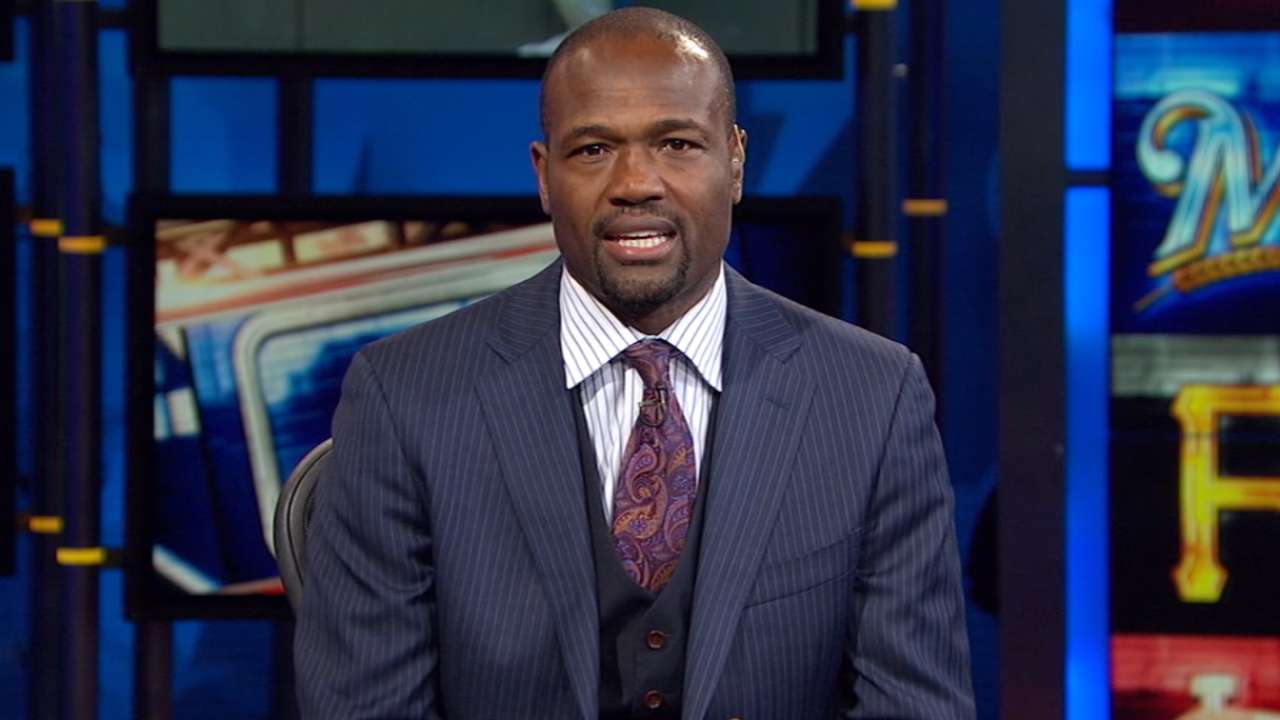 CLEVELAND -- Michael Bourn smiled and touched the sleeve of the jersey hanging in his locker on Wednesday morning. Donning Jackie Robinson's number has become an annual tradition in Major League Baseball, but this is not a novelty that wears off over time.
For Bourn, this is a day he looked forward to every year.
"Yes, it's special," Bourn said. "He went through a lot of turmoil in his day, just for us to be able to play. Of course, you never want anybody to go through that, but God chose him to be able to stand tall for us. He was able to do that. Otherwise, I wouldn't be sitting here right now. It's an honor to wear his number."
Bourn joined his Cleveland teammates, and players throughout MLB on Wednesday, in wearing Robinson's No. 42, recognizing the anniversary of his breaking baseball's color barrier with the Dodgers on April 15, 1947. Robinson was the first African-American ballplayer permitted to play in the Majors, opening the door for the multi-cultural landscape that exists in the game today.
Indians manager Terry Francona hopes said he is thrilled that Robinson's career is celebrated each year, but he said it is a shame that baseball once excluded players from the big leagues.
"Because of his strength, it knocked some barriers down," Francona said. "I just don't know why they were ever up."
Later this summer, the Indians will have a ceremony to honor Larry Doby, who broke the American League's color barrier on July 5, 1947. Cleveland will unveil a statue of Doby outside Gate C in center field prior to its July 25 game against the White Sox.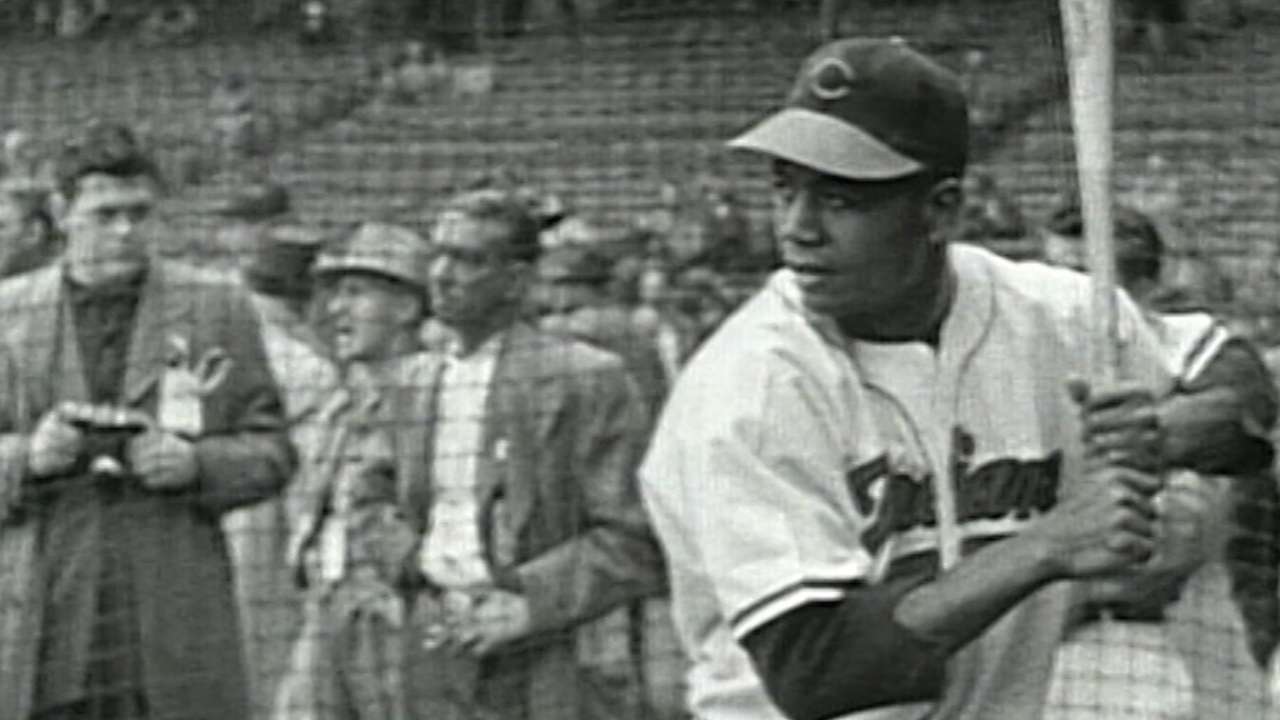 Bourn said more people need to realize how much Doby endured as well.
"He was the first American League African-American player. He had to deal with a lot, too," Bourn said. "Anybody in that era had to. We have to pay tribute to him, too. You kind of wish he'd get a day as well."
Bourn admires both men for how they handled their respective situations.
"When somebody is doing that much to you, your natural reaction is to fight back," Bourn said. "I can only imagine. I'm just thankful I wasn't the one who had to go through it."
Jordan Bastian is a reporter for MLB.com. Read his blog, Major League Bastian, and follow him on Twitter @MLBastian. This story was not subject to the approval of Major League Baseball or its clubs.