Castillo adjusting to bench role, delivering big hits
No. 3 catcher doing what he can to help club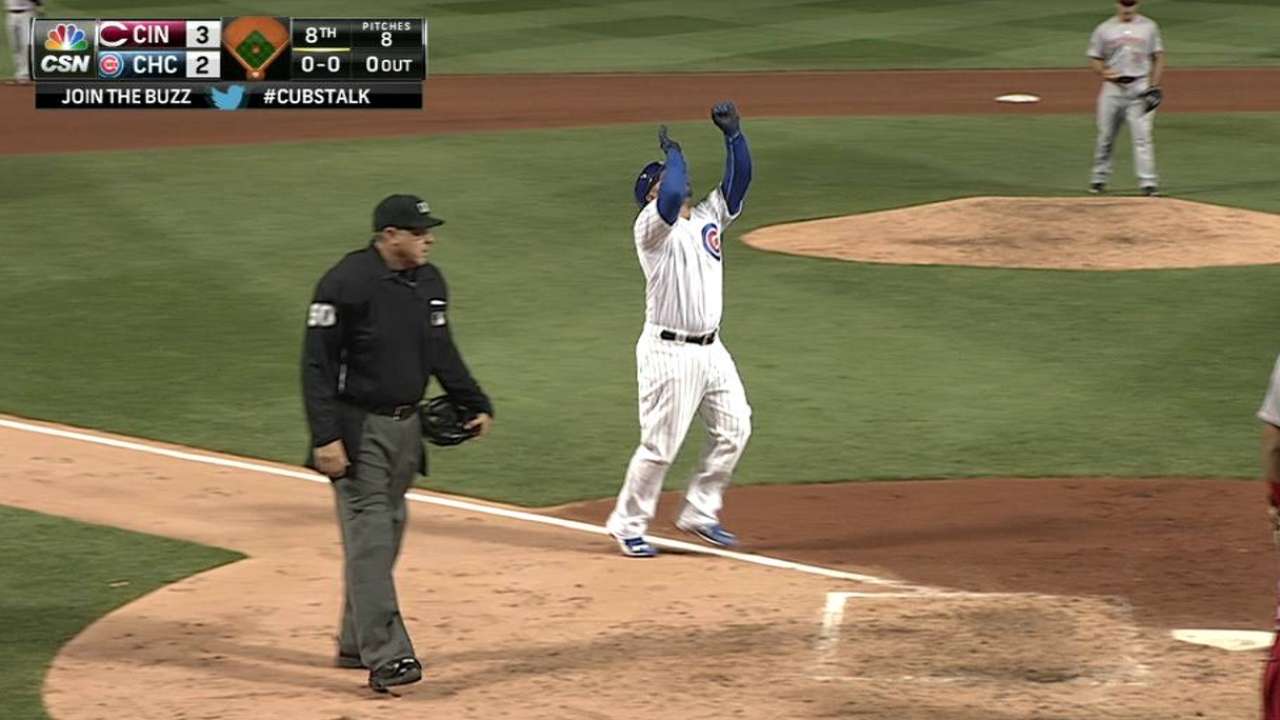 CHICAGO -- Before Tuesday's game, Cubs manager Joe Maddon said that things were going so well, even his "three-headed catcher" setup was working. Welington Castillo may not agree with that 100 percent, but he's adjusting to his role.
Castillo hit a two-run, pinch-hit homer in the eighth inning, his first home run of the season and first in his career off the bench, in the Cubs' 3-2 loss to the Reds.
"I know he doesn't like it, I don't want him to like it," Maddon said of Castillo being No. 3 on the depth chart behind Miguel Montero and David Ross. "His last three pinch-hits, the ball has been hit hard every time. I think it indicates how good a player he can be if given an opportunity."
Castillo hit an RBI single in the ninth inning Sunday against the Rockies in a come-from-behind win. His home run Tuesday was the first Cubs pinch-hit homer since Nate Schierholtz connected last July 26 against the Cardinals.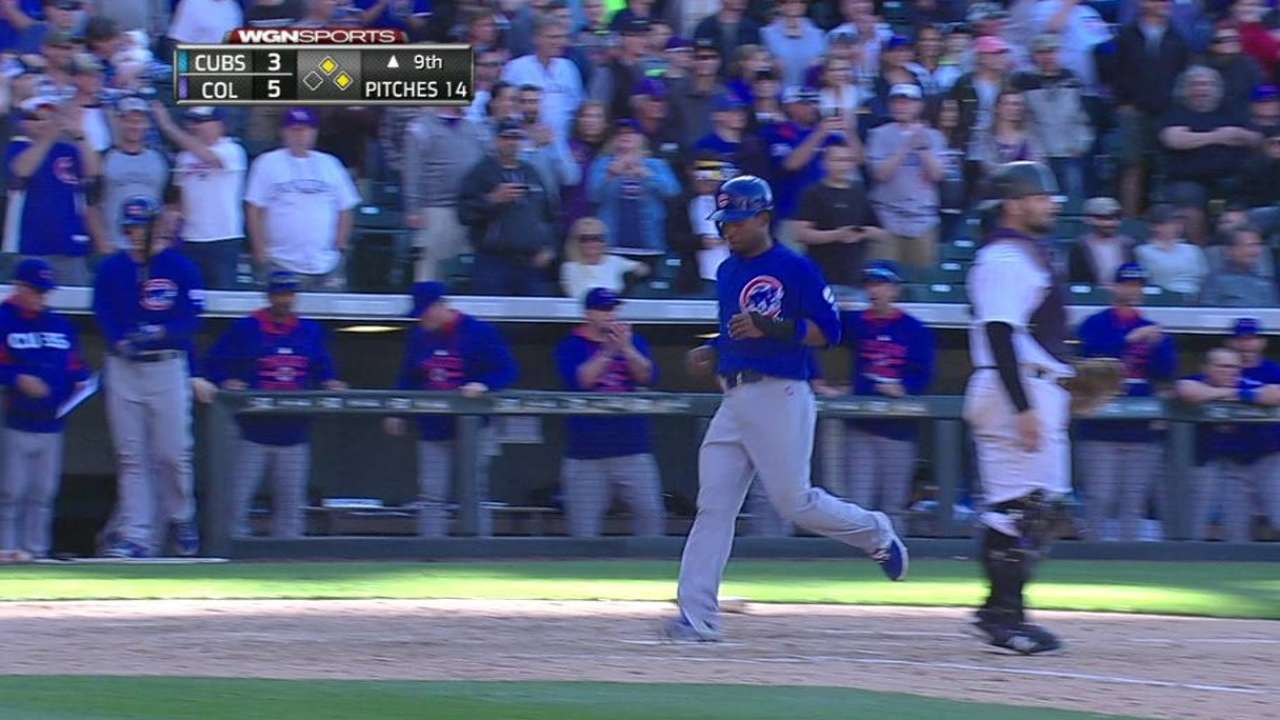 How does Castillo do it?
"I don't know," he said. "Honestly, I don't know. I just went up there like nothing happened. See the ball, hit the ball. Keep it simple."
Told that Maddon knows Castillo wants more playing time, the catcher smiled. He was the starter behind the plate the last two seasons.
"That's true because I want to play," Castillo said. "I can help the team win by doing little things like today and [Sunday]. Why not? I can still be part of the Cubs. Any time I get my chance, I'll do my best to win the game and help my teammates."
He's not hitting off of a batting tee in the clubhouse, waiting for a chance. Castillo preps down in the bullpen, watching the pitchers.
"Just keep it simple," he said. "If that's the way I'm going to play, why not get good at it?"
"Having to come off the bench like that is really tough to do," Chicago pitcher Jake Arrieta said. "To see him do something like that shows he's ready to do something when called upon."
Carrie Muskat is a reporter for MLB.com. She writes a blog, Muskat Ramblings, and you can follow her on Twitter @CarrieMuskat. This story was not subject to the approval of Major League Baseball or its clubs.