In quirky win, Harvey owns the night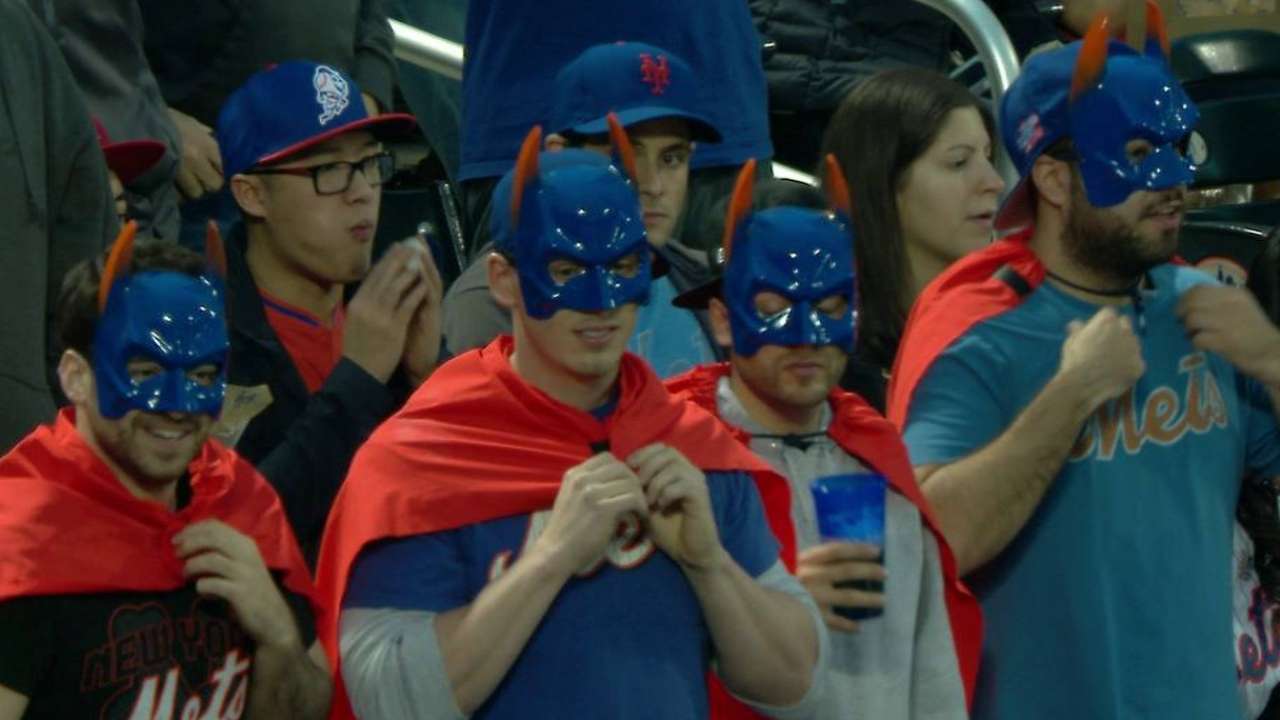 NEW YORK -- As if the catcher playing third base were not spectacle enough, or the blustery manager ejection, or the four hit batsmen (or was it only three?), or the replay review that wasn't really a replay review, or the chanting masses crowding into Citi Field, or anything else that went into the Mets' 6-5 win over the Phillies, this was Harvey Day -- a holiday. The first in New York since 2013.
Even Matt Harvey had never seen anything like it.
"Looking back, that might have been the weirdest game I've been a part of," Harvey said. "Maybe ever."
So used to being the main event on days that he pitches, Harvey on Tuesday found himself lost amongst the sideshows. A somber mood rather than a celebratory one dominated the postgame clubhouse, mostly due to concern for injured third baseman David Wright. Wright's injury forced the Mets to use a backup catcher at third base in the ninth inning, as Jeurys Familia recovered from a Jeff Francoeur -- yes, that Jeff Francoeur -- homer to record his third save in three days.
Only then could the Mets breathe something resembling a sigh of relief. They certainly couldn't when Harvey was on the mound, relying more on brashness and sheer force of will than his usual dominant arsenal.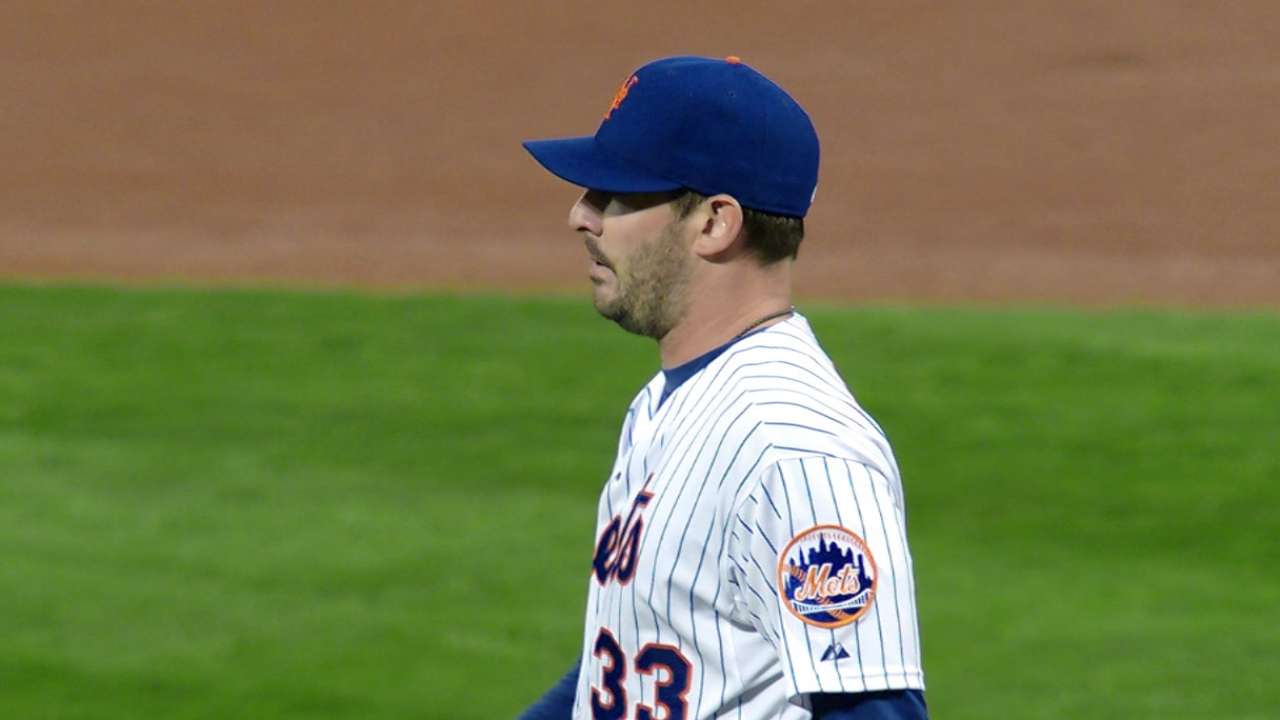 "Everybody expects him to be Superman, and he started out being that way," manager Terry Collins said, referring to Harvey's strikeouts of the first two batters he faced. "Then all of a sudden, he just didn't have his great stuff."
The first evidence was the solo homer Chase Utley dropped over the shallowest portion of the right-field fence, snapping Harvey's career-high 60 1/3-inning homerless streak, while hushing a crowd still filtering into the stadium. For a few seconds, the place was pin-drop quiet. Then Harvey recovered, striking out three of the next four batters he faced.
Utley, however, would not leave Harvey alone. One of the last links to the late-2000s Phillies teams that tortured the Mets on an annual basis, Utley singled home another run in the third inning before coming to the plate again in the fifth.
Earlier in the evening, Phillies starter David Buchanan had hit two Mets batters with pitches, knocking one of them out of the game. Harvey was called for a hit batsman shortly thereafter on a ball that appeared to miss grazing Freddy Galvis by centimeters. This time, he fired a first-pitch, 95-mph fastball into Utley's back.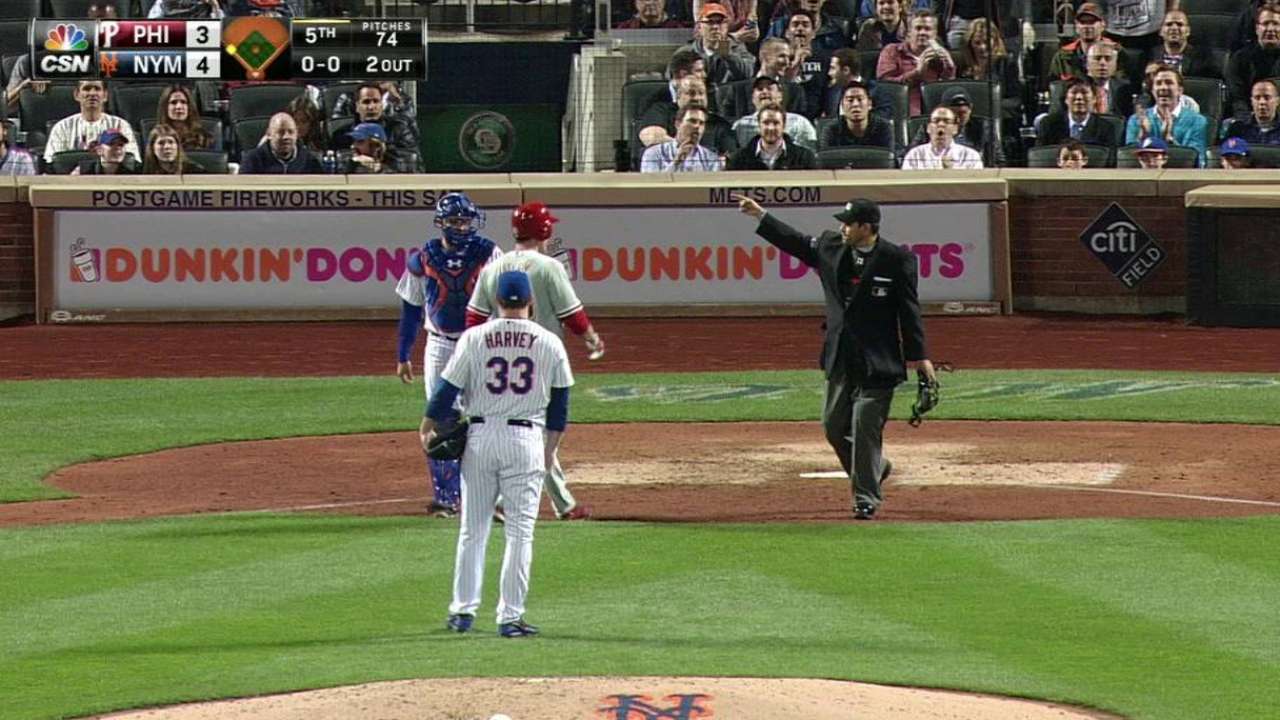 Asked about it after the game, Harvey admitted only to being "overamped" and letting one "get away."
"That sounds about right," Utley said. "Getting hit by a pitch is part of the game. It's not the first time I've been hit by a pitch, and it won't be the last."
It was the first time since before Tommy John surgery, however, that Harvey faced anything resembling real adversity in a game. So the Mets lauded him for completing six innings with eight strikeouts, despite the three runs against him. By definition, it was a quality start. And the Mets were all too happy to take whatever quality they could find, on a night when their good vibes seemed so close to fracturing.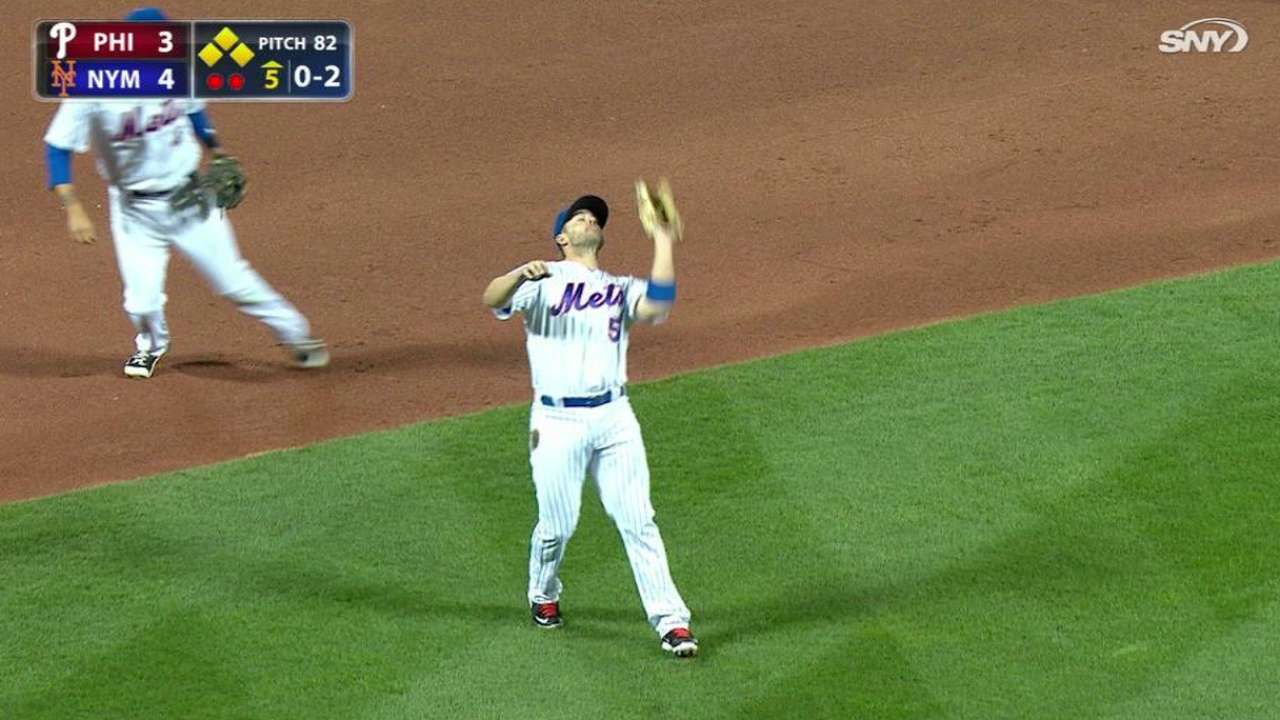 "The great thing about this game is that you take the field, and things happen that you've never seen before," said Wright, whose eighth-inning injury forced the Mets to use backup catcher Anthony Recker at third base. "A culmination of this whole game, there were a lot of things I had never seen before -- starting with, obviously, Matt's first time back in the mound in New York."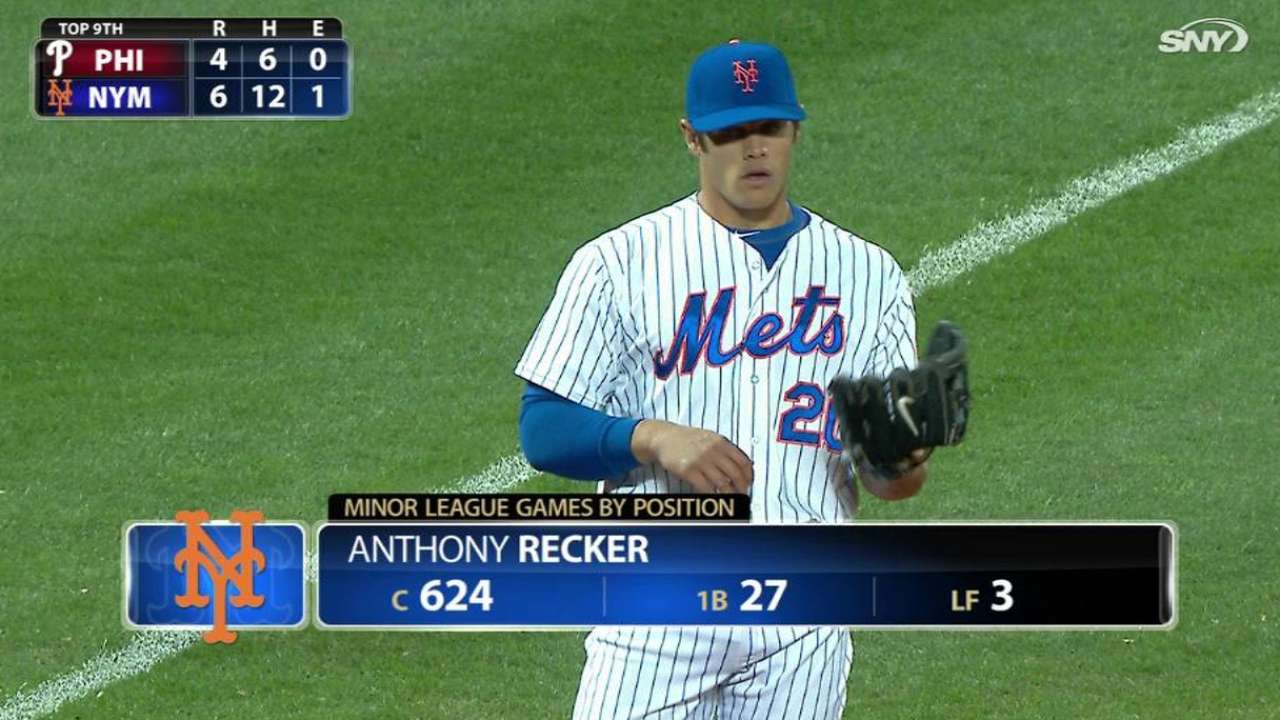 So much of Harvey's return from surgery has gone either according to script or better. This didn't. This was ugly and the Mets freely admitted it.
"We won the game -- I guess that sums it up best," Collins said. "When you have a game like tonight, the only good thing is that you won. And we won."
Anthony DiComo is a reporter for MLB.com. Follow him on Twitter @AnthonyDiComo and Facebook. This story was not subject to the approval of Major League Baseball or its clubs.