Graveman rebounds in impressive fashion for first win
A's pitcher savors moment after struggling last week in first start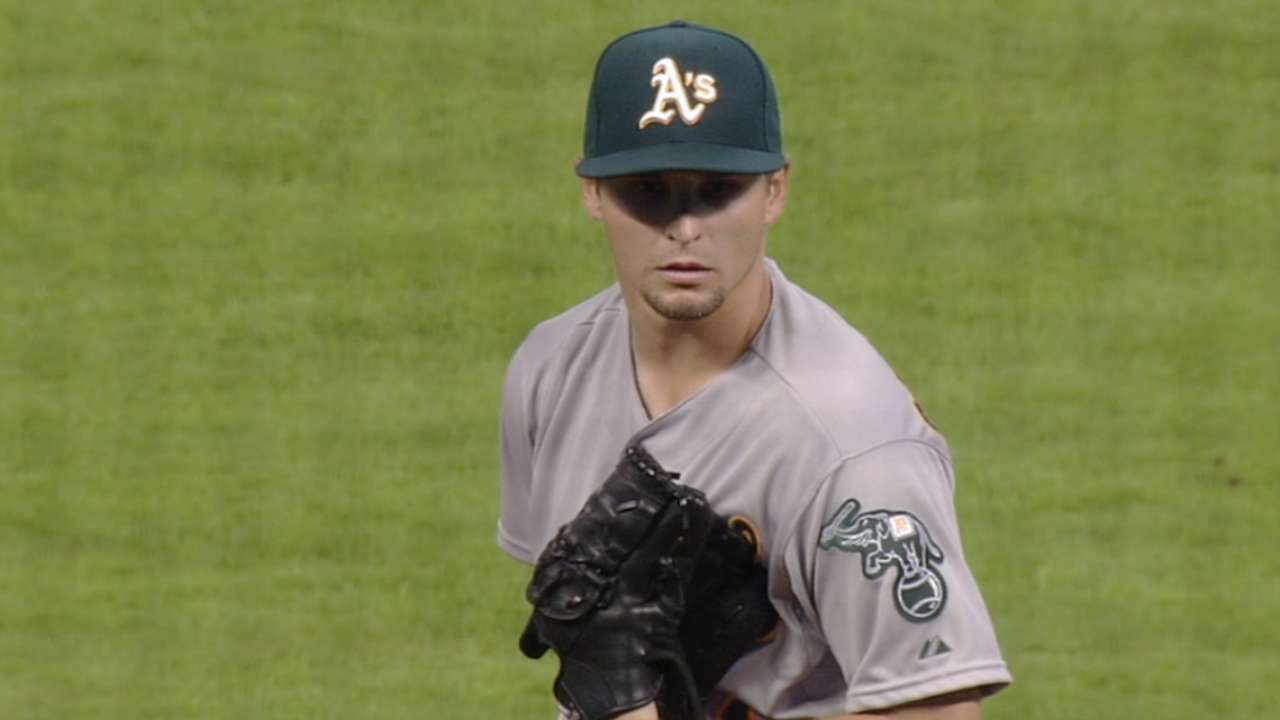 HOUSTON -- A familiar voice greeted Kendall Graveman as the A's right-hander was walking off the mound at Minute Maid Park in the sixth inning Tuesday. The pitcher turned and spotted his uncle, Alabama resident John Andrews, in the crowd.
"I don't even know how he got here," said Graveman. "Did he drive? Did he fly? All I know, he was hollering."
And for good reason. Graveman earned his first big league win, holding the Astros to four hits over 5 1/3 scoreless innings in a 4-0 shutout victory -- the A's Major League-leading fourth shutout of the season.
In celebration, Graveman was doused with beer -- "A lot of beer," he said -- by his new teammates.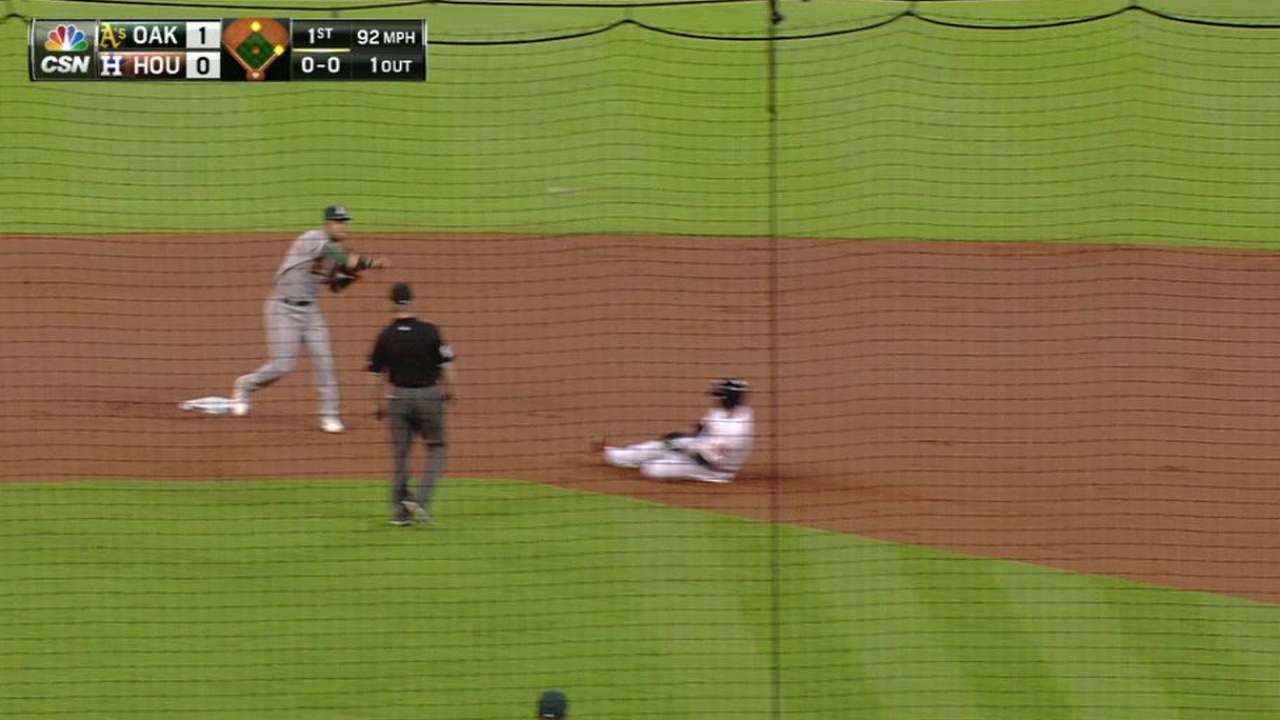 The right-hander bounced back from a rocky outing in his first big league start last week to earn the celebration. Five days prior, he allowed eight runs (seven earned) in just 3 1/3 innings, never finding the feel for his signature sinker. On Tuesday, it was in fine form.
"We kind of stuck with that all night and changed speeds a little bit," said Graveman, who walked four and fanned three. "The first win's always good to get out of the way, and then move on from here."
Graveman appeared more at ease this time around, too, working his way out of several jams and stranding four. Just once, he notched a 1-2-3 inning, but it didn't affect anything but his pitch count, which landed at 96.
"My goal is to go out there and put up zeros," he said. "No matter how pretty or how ugly it looks, that's my goal. That's really huge to continue to make pitches in big situations."
"He was calm, cool, just executing," said catcher Stephen Vogt. "Had so much movement on his fastball to both sides of the plate, keeping them off balance and missing barrels. Very impressive.
"I think he learned real quick from first outing. He called me out there once and said, 'Hey I'm getting a little too quick.' So I think there's just that quick of a learning curve for him. … He's so smart beyond his years, it's fun for me to be a small part of his [first win]."
A's starters have now allowed one earned run or fewer in seven of the club's first nine games for a 2.10 ERA.
Jane Lee is a reporter for MLB.com. This story was not subject to the approval of Major League Baseball or its clubs.