Two homers a big confidence boost for Utley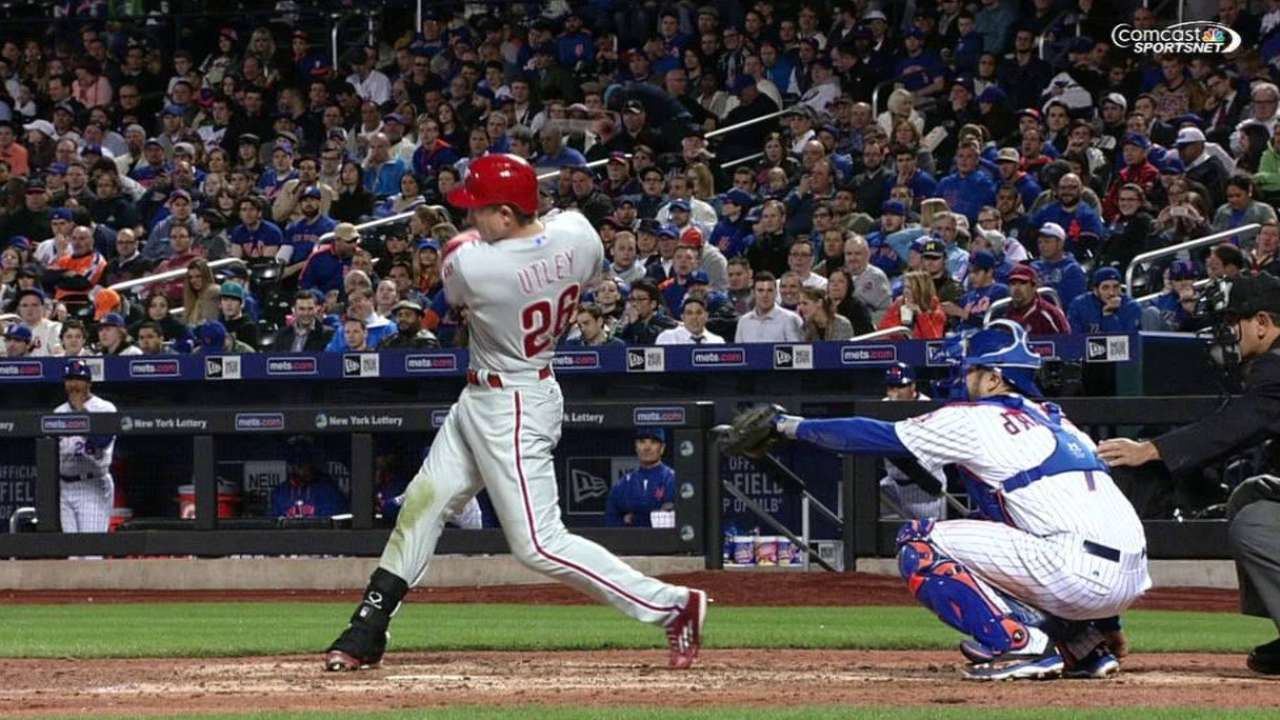 NEW YORK -- Chase Utley's first week of the 2015 season will not be remembered as a strong one.
"Yeah, you could say that," Utley said. "It's not how you envision coming out of Spring Training."
Utley entered the Phillies' 6-5 loss to the Mets on Tuesday at Citi Field hitting .091 (2-for-22), with three RBIs, two walks and six strikeouts. It was the worst start of his career through the Phillies' first seven games, but everything changed against Mets ace Matt Harvey.
Utley homered in the first inning and singled in a run in the third inning before Harvey drilled him in the back with a pitch in the fifth.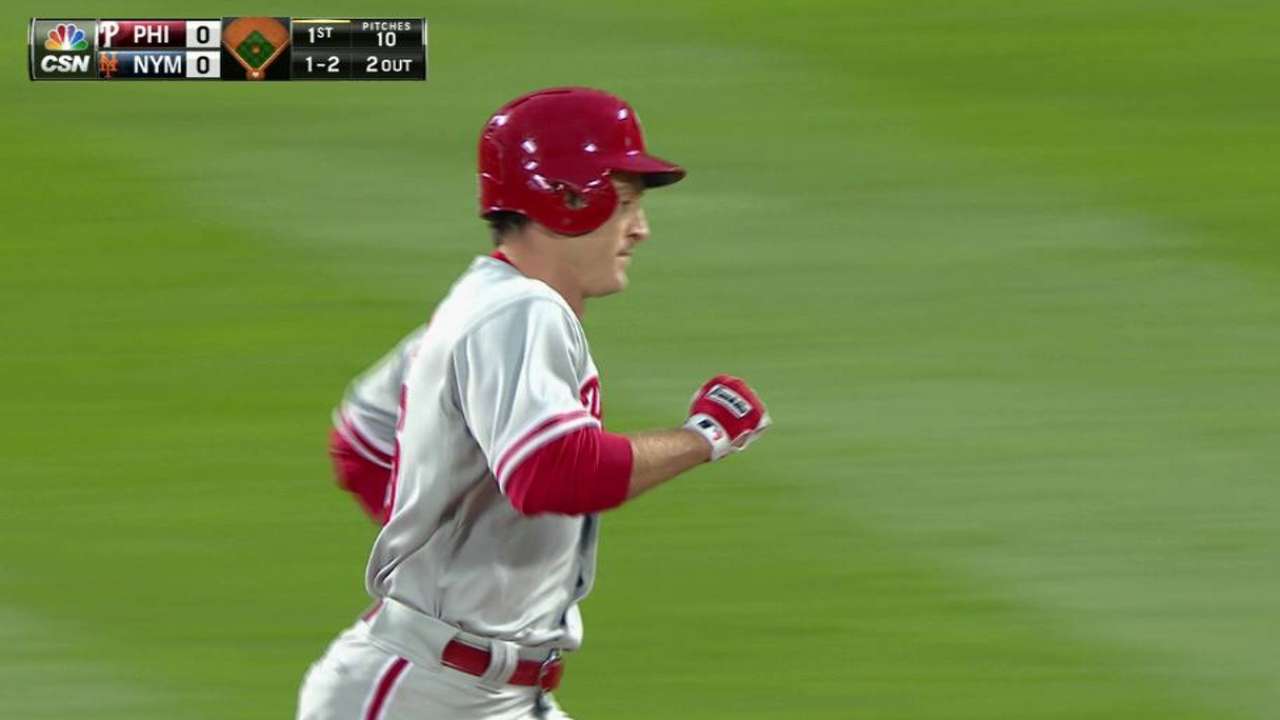 Harvey may have retaliated after Phillies right-hander David Buchanan hit two Mets batters (Wilmer Flores and Michael Cuddyer) on their hands.
"Getting hit by a pitch is part of the game," Utley said. "It's not the first time I've been hit by a pitch, and it won't be the last."
Did it hurt?
"It kind of grazed me," he said.
But Utley kept going. He homered in the eighth inning off Mets left-hander Sean Gilmartin to finish the night 3-for-3 with three RBIs.
Utley's first-inning homer snapped a 175 at-bat homerless streak, the longest drought of his career. He had not homered since Aug. 10, also against the Mets. He is now hitting .293 (54-for-184) with 11 doubles, two triples, 11 home runs, 35 RBIs and a .927 OPS in 47 games at Citi Field.
"Have I had some success here?" Utley said. "Obviously, it has a great hitters background, big park, there's a lot of hits here."
The Phillies just hope they have Utley back on the right track. They need him badly.
"It was just a game he needed to play, to get under his belt," Phillies manager Ryne Sandberg said. "It was just a matter of time. Sometimes when a great player faces another great player, it brings the best out of him. That was our guy today. Chase rose to the occasion, rose to the challenge of facing a very good pitcher. I think he stepped up and gave us a boost early and gave us another boost with a base hit to drive in a run. That's the type of player Chase is and he showed that tonight."
Todd Zolecki is a reporter for MLB.com. Read his Phillies blog The Zo Zone. Follow him on Twitter. This story was not subject to the approval of Major League Baseball or its clubs.