Citi Field's new dimensions come into play
Murphy, Utley hit homers that would have not cleared the fences last year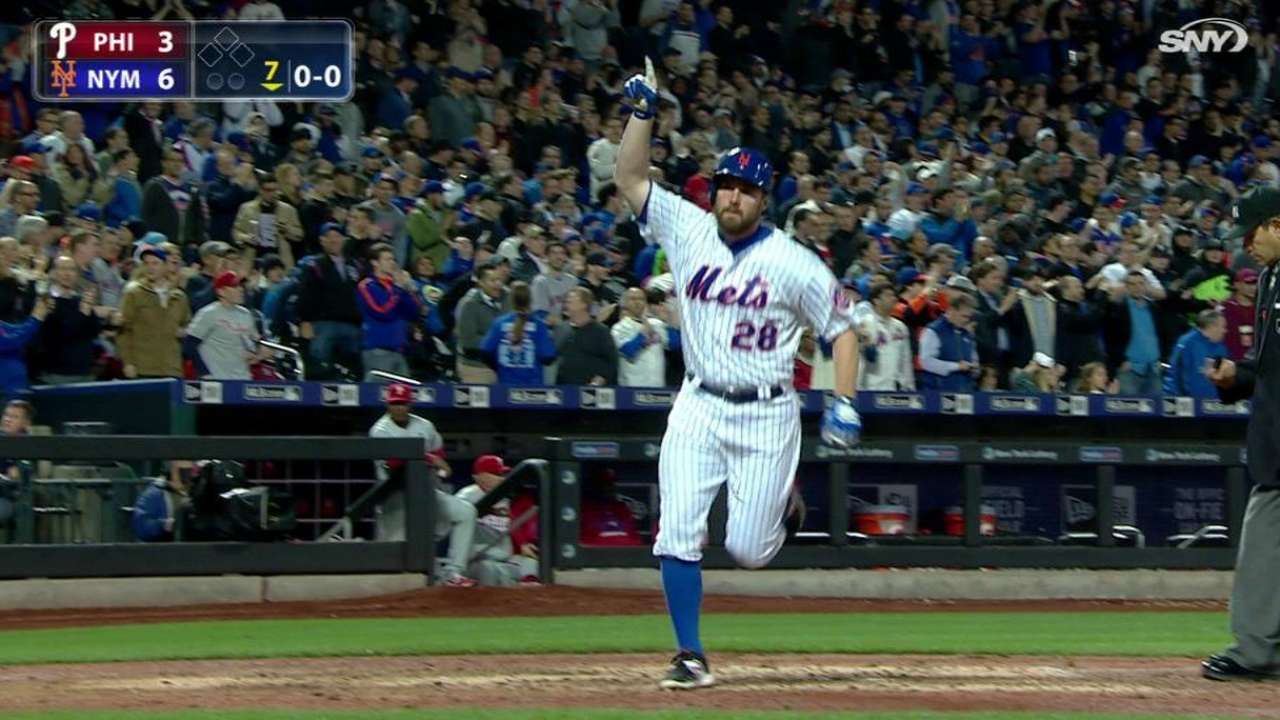 NEW YORK -- When asked about how the updated dimensions at Citi Field would affect his hitters earlier this week, Mets manager Terry Collins rattled off a list of names that could benefit.
"With Curtis Granderson, Lucas Duda, David Wright, Travis d'Arnaud -- guys who really use right-center field as a power area for them -- we think it will help," Collins said.
Collins' curiously omitted second baseman Daniel Murphy, who ended up being the first player to capitalize on the shortened porch.
Murphy's seventh-inning homer to right-center off Dustin McGowan in Tuesday's 6-5 Mets win was hit hard enough to go for extra bases in any park. But at Citi Field in 2014, it may have ended up as a double.
"I came out of the box hard because I wasn't sure," said Murphy. "I don't think that ball gets out last year. I hit a ball similar to that off of Cole Hamels last year and it short-hopped the wall."
A half-inning later Phillies second baseman Chase Utley hit a home run of his own, just a few feet to the right of Murphy's shot. Whether Utley's should be classified as a "new, new Citi" home run is up for debate. But it was close.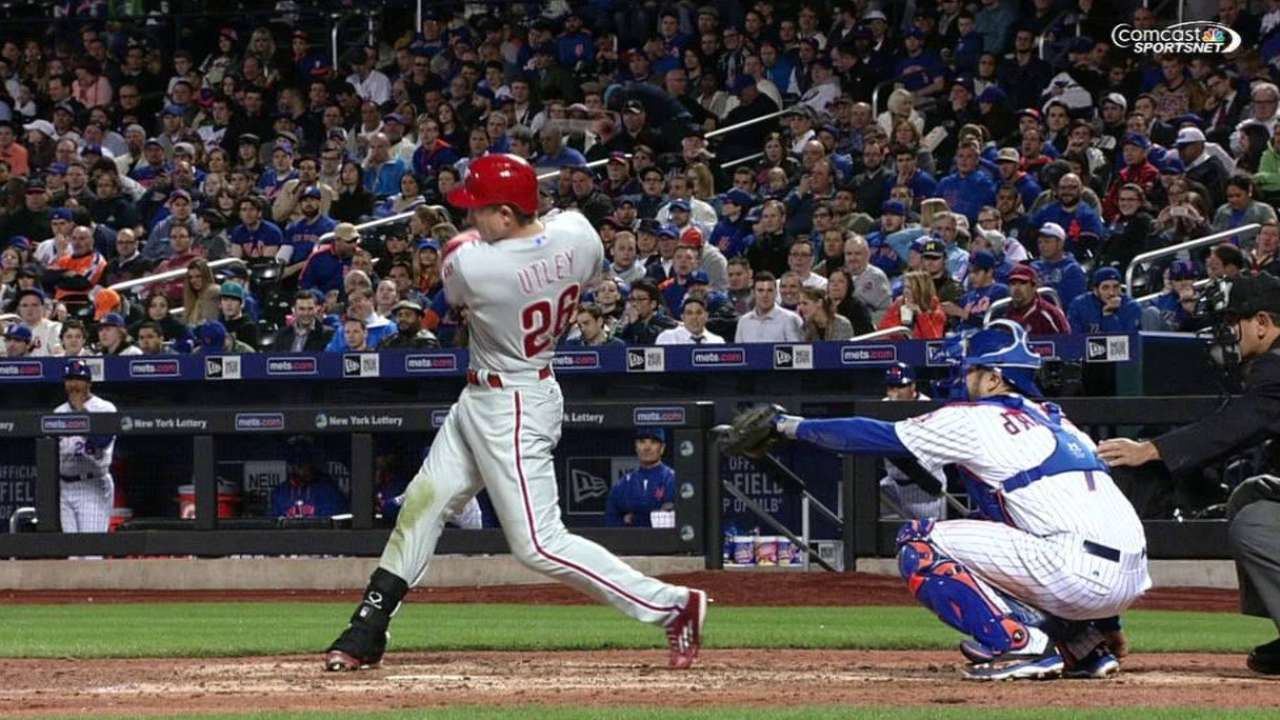 "I've played a lot of games at Citi Field. When he hit his, I thought it was gone," Murphy said. "When I hit mine, I didn't."
The Mets shortened the right- and center-field fences -- by as much as 11 feet at certain points -- during the offseason after research indicated they would benefit from such a change. More extreme renovations were made to the left-field fences after the 2011 season in an attempt to make the ballpark more hitter-friendly.
The organization determined it would have hit 17 more home runs last season with the new dimensions, while opposing teams would have hit only 10 extra.
Hair-splitting aside, the 2015 ratio currently stands at 1-1.
"Both teams are playing in the same ballpark," Murphy said.
The change is also bound to help visiting players like Utley, who is just one of the several powerful left-handed batters spread across the National League East. Utley went 3-for-3 with two homers Tuesday, and owns a .293 average and 11 home runs in 47 career games at Citi.
"It has a great hitters' background," Utley said. "It's a big park. There are a lot of hits here."
Murphy has produced slightly better offensive numbers on the road since 2009, his second year and the first at Citi Field. Granderson posted extreme splits in his first season with the Mets, finding much more success in other ballparks. The same applied to Duda last year.
The Mets are hoping slight architectural adjustments can help turn that around.
Tuesday, the changes helped Murphy collect his first home run since last Aug. 4.
"It's better than a double," Murphy said. "That's for sure."
Joe Trezza is an associate reporter for MLB.com. This story was not subject to the approval of Major League Baseball or its clubs.