Efficient Greene makes history in dominating Pirates
First Tigers pitcher to go 8 or more without earned run in consecutive starts to start year since 1978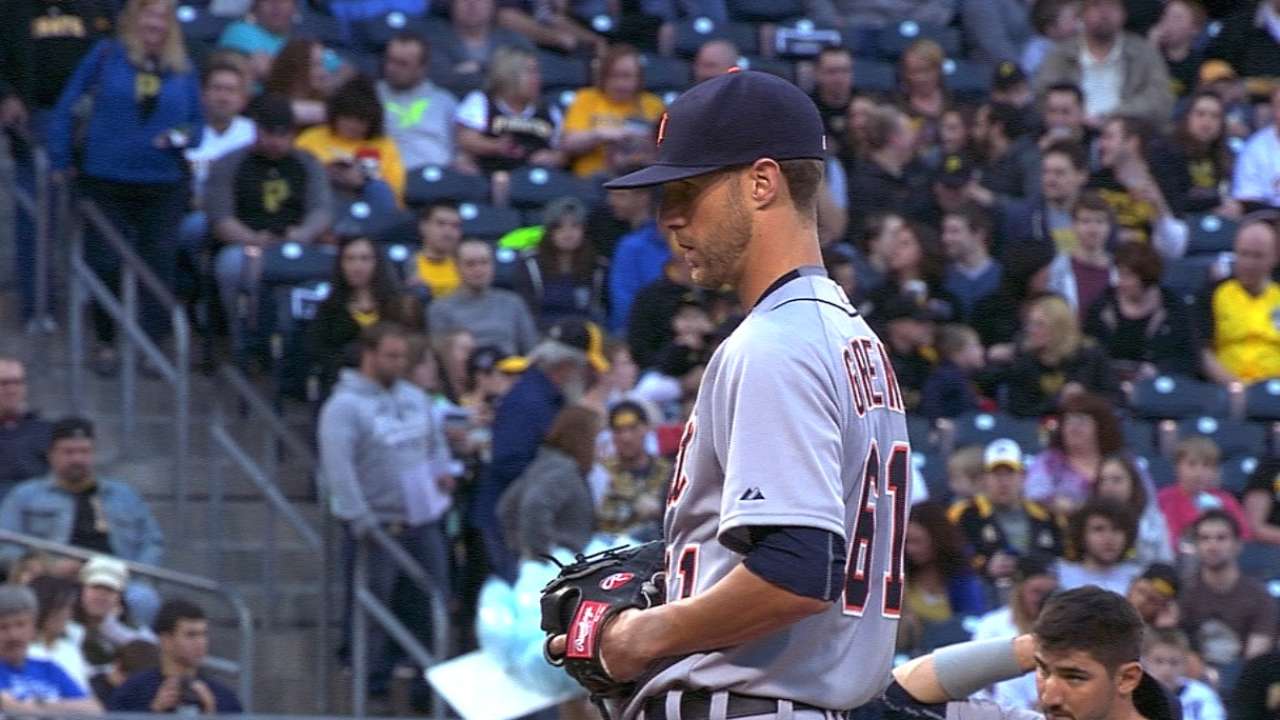 PITTSBURGH -- Shane Greene is a man of few words. So far as a Tiger, he's a man of fewer pitches.
"I'm just trying to throw strikes," he said. "That's my biggest goal."
After eight scoreless innings against the Pirates on Tuesday in a 2-0 win, he remains a Tigers pitcher without an earned run.
Not since Bob Sykes in 1978 had a Tigers pitcher tossed back-to-back outings of eight or more innings without an earned run to begin his season, according to research on baseball-reference.com. Sykes, however, didn't start in Detroit until the 22nd game of the Tigers' season. No Tiger had done it to begin a season since Hal White in 1942. Schoolboy Rowe also did it in 1936, as did Roxie Lawson a year earlier.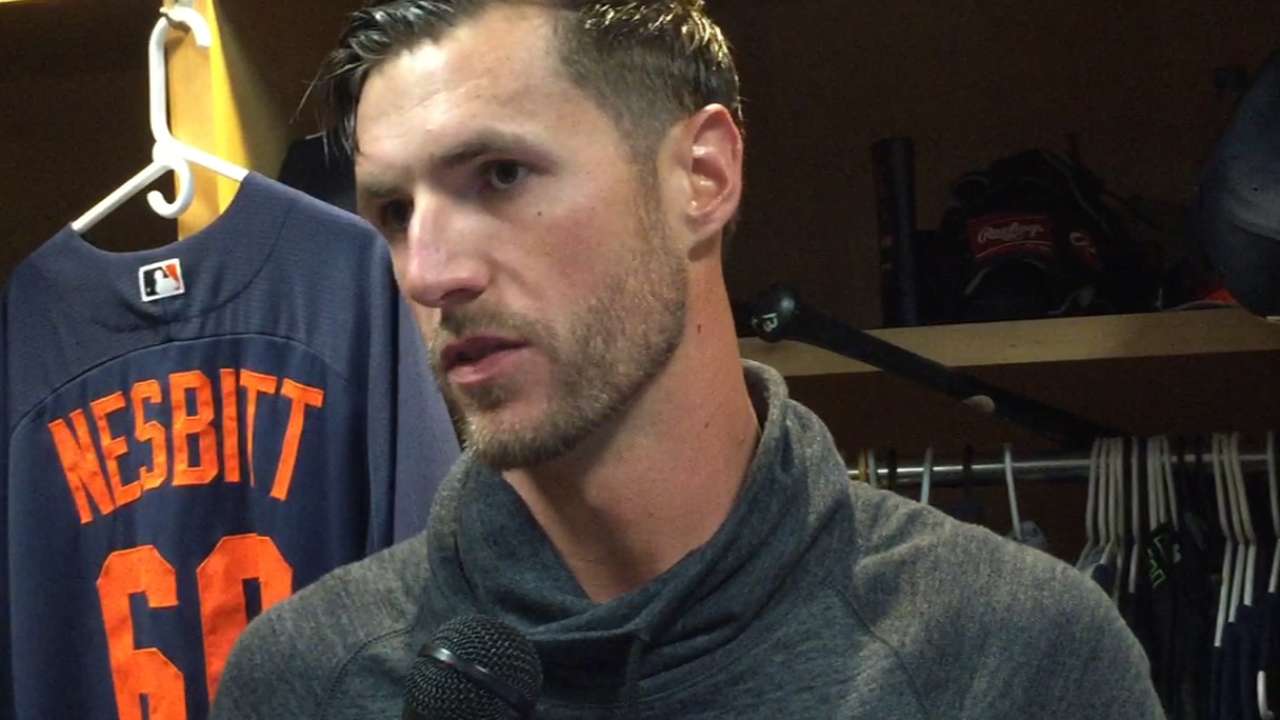 All of those pitchers put up their streaks with back-to-back shutouts. Greene has back-to-back eight-inning gems, but has never pitched a nine-inning complete game -- not in the Majors, the Minors, not ever, he said.
"Not even in high school," he said.
He had a seven-inning shutout at Double-A Trenton in the Yankees' system two years ago, but that's it. He was going to get his chance at nine until his shortstop, who had come through for him in the field and at the plate, doubled in front of his spot in the batting order in the top of the ninth.
"If [Jose] Iglesias was on first, I was going to send [Greene] up to bunt," manager Brad Ausmus said. "Once [Iglesias] got into scoring position, that extra run is huge with three outs to go. That was the determining factor."
Greene had thrown eight shutout innings in just 81 pitches, 56 of them strikes. He not only had a chance for the complete effort, he had a chance at a "Maddux" -- a shutout in less than 100 pitches, as Greg Maddux accomplished with regularity.
Five days earlier, he tossed eight innings against the Twins with only an unearned run, and did it in just 85 pitches, 65 strikes. He's making no secret of his style. He's attacking the strike zone, daring hitters to put the ball in play, and throwing pitches that get them to hit it on the ground.
"It was pretty much what we saw of his first start," Pirates manager Clint Hurdle said. "The sinker plays."
He complemented it with a cutter, and the results were maddening for Pirates hitters. He induced 11 groundouts Tuesday, nearly half of the outs he recorded. More than half of them were in three pitches or less. He not only didn't walk a batter, he didn't reach a three-ball count.
His middle infielders responded to him, from Jose Iglesias' acrobatic play in the hole to Ian Kinsler's diving stop.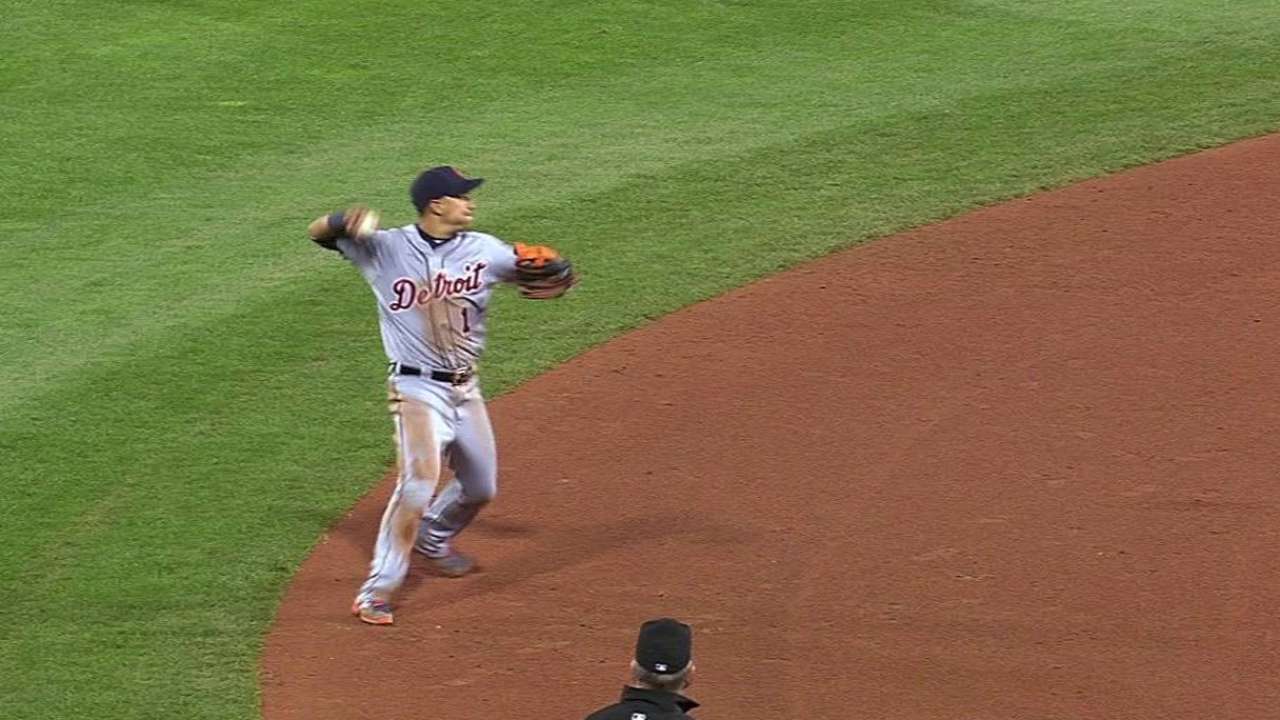 "When a guy is throwing the ball that well, we're able to move with pitches," Kinsler said. "He's commanding the side of the plate that he wants to throw it to, so we know the ball's going to be away if the call's away, or the ball's gonna be in if the call's in. So we can anticipate a little bit better.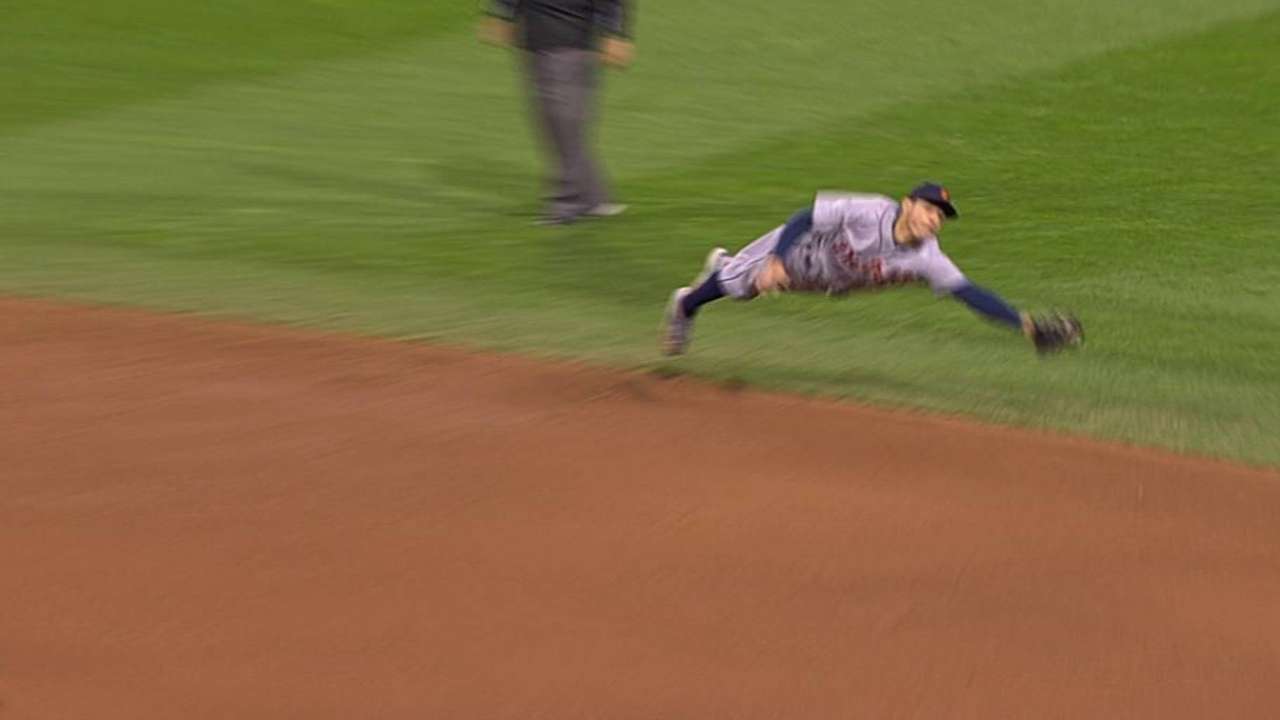 "And the rhythm of the game is a lot faster. If you're putting the ball in play in the first three pitches, we're ready. That keeps us ready. He just did a great job today."
Jason Beck is a reporter for MLB.com. Read Beck's Blog and follow him on Twitter @beckjason. This story was not subject to the approval of Major League Baseball or its clubs.