Souza busts out of slump in big way to boost Rays
Rookie outfielder swats mammoth homer, scores go-ahead run after bunt hit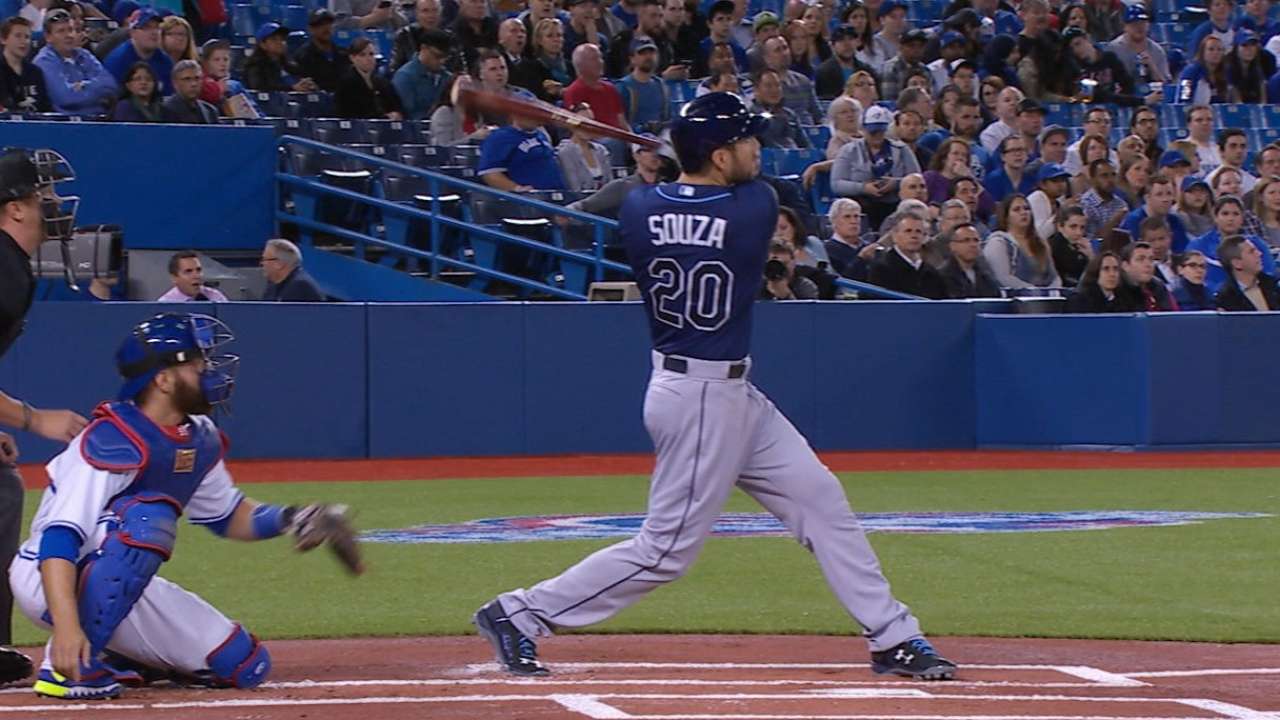 TORONTO -- Steven Souza Jr. put his game on display Tuesday night at Rogers Centre.
The rookie outfielder launched a majestic home run in the first and later came through with a bunt single that led to the go-ahead run for the Rays in a 3-2 win.
Souza came to the Rays from the Nationals as part of the three-way deal that sent Wil Myers to the Padres. Entering Tuesday night's action, he'd yet to show much offense in the young season.
The first time Souza stepped to the plate against hard-throwing Toronto lefty Daniel Norris, a .158 batting average stared back at him from the scoreboard in center field. That didn't stop Souza from swinging at the first pitch he saw, a 92-mph fastball he rocketed to deep center field for his first home run of the season.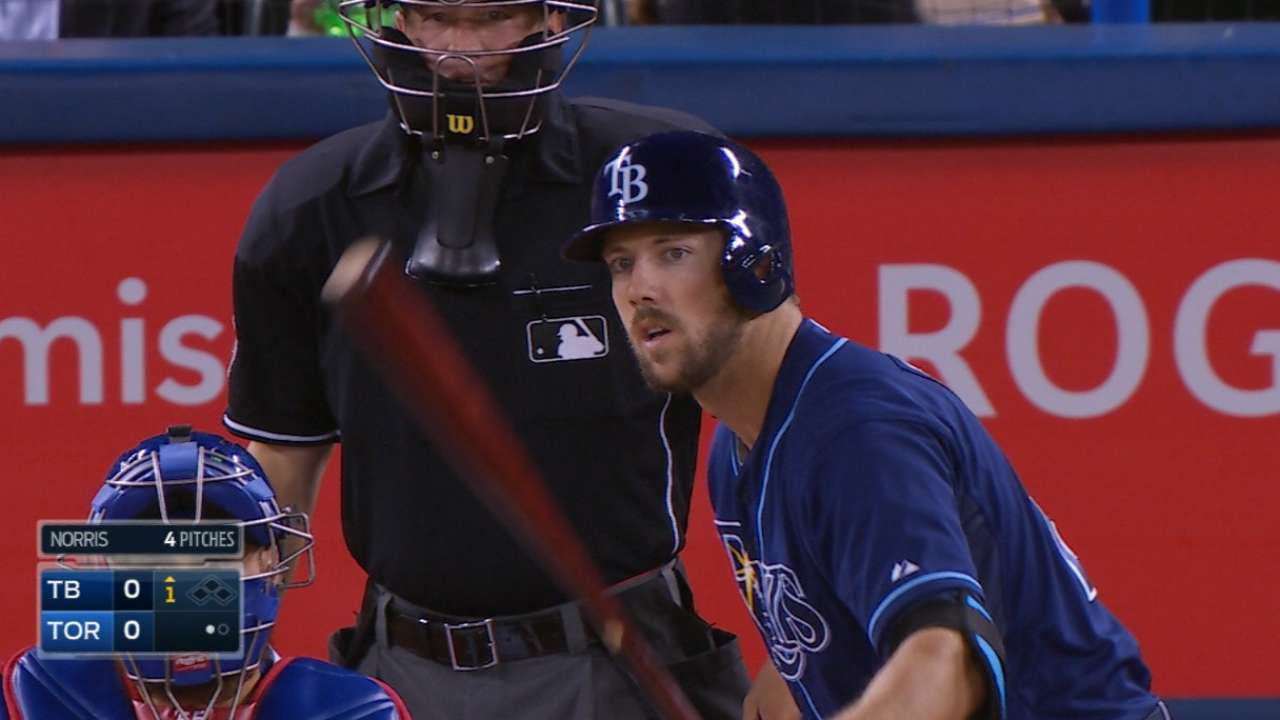 "I just try to take it one pitch at a time and square it up," Souza said. "I've just missed a couple and that one I squared up and it's fun when it goes like that."
According to ESPN, the blast traveled 463 feet.
"I didn't really stand and watch it too much, but it definitely was one of the farther ones I've hit," Souza said.
Souza shifted gears in the eighth against hard-throwing right-hander Miguel Castro when he successfully dropped down a bunt single to lead off the inning.
"It seemed like after I hit that first pitch, they wanted to come after me with curveballs," Souza said. "And I wanted to get something going. ... So I decided to pull it out and drop down a bunt."
One out later, he took off to steal second and catcher Russell Martin's throw sailed into center field, allowing Souza to move to third.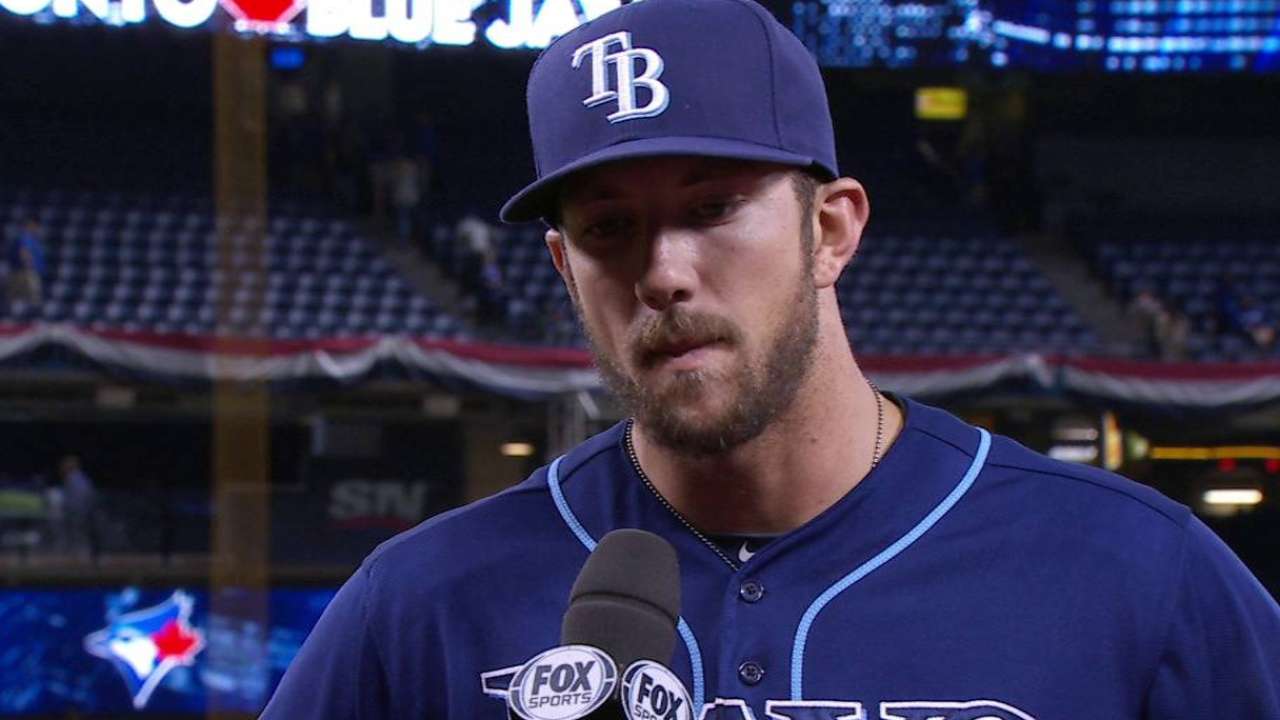 "He's an athletic guy and I love his instincts," Tampa Bay manager Kevin Cash said. "He's wanting to go."
Desmond Jennings' sacrifice fly then drove him home to give the Rays a 3-2 lead.
Souza added a single in the ninth, giving him a 3-for-5 performance to move his average to .250. Cash noted that Souza's slow start never became a concern.
"We were fine with where he was at," Cash said. "I mean, guys are allowed to start off slow. We like his swings that he's taken. He's had multiple just-misses. I think we all thought it was coming soon. If this was the day, great."
Bill Chastain is a reporter for MLB.com. This story was not subject to the approval of Major League Baseball or its clubs.