Rave reviews for CC, despite so-so results in loss to Orioles
Sabathia strikes out seven, drops to 0-2, but Yankees encouraged by healthy-looking lefty
BALTIMORE -- The Yankees continue to buzz about the encouraging signs that they have seen in CC Sabathia's return to the mound, but through two starts, the final results have not matched the observations.
Sabathia was handed his second loss of the young season on Tuesday, permitting four runs and seven hits in a 4-3 loss to the Orioles at Camden Yards. He struck out seven and became the first Yankee to complete seven innings this season, an effort that generated positive reviews in the clubhouse.
"I thought he pitched well," Yankees manager Joe Girardi said. "It's unfortunate that he gave up four runs. I thought he pitched better than that."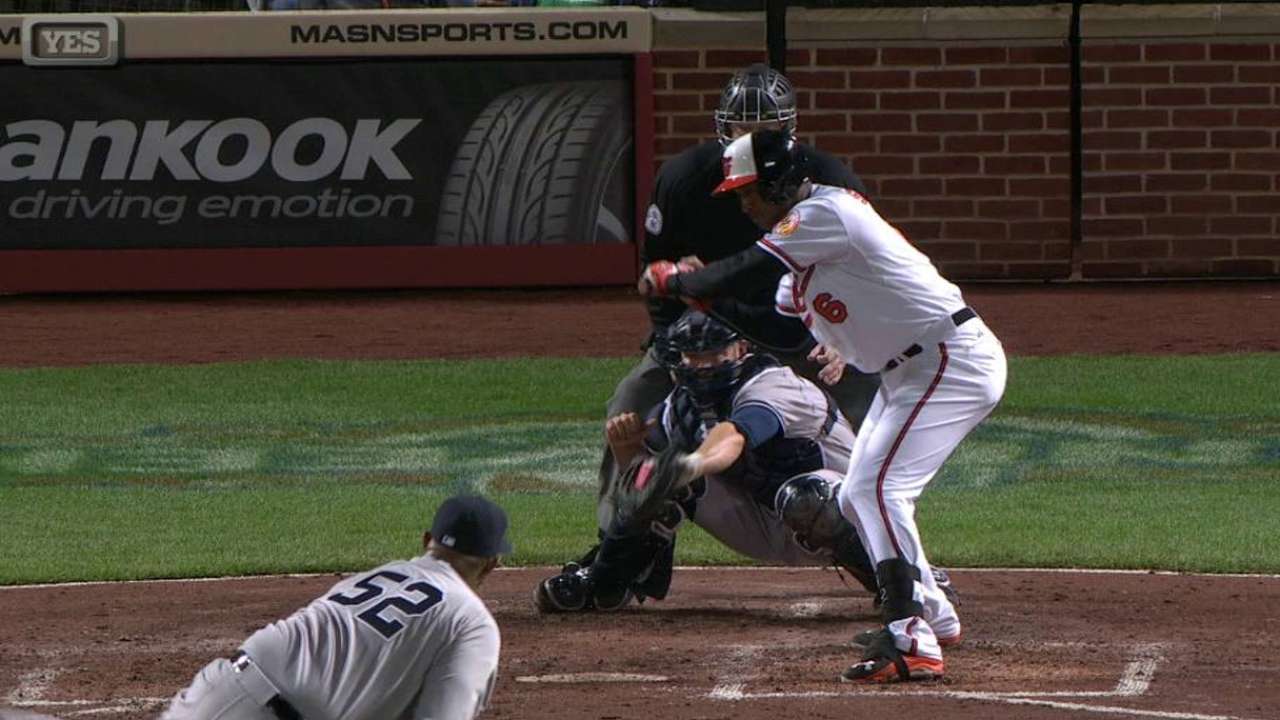 Sabathia's greatest reason for optimism is the health of his right knee, which he said has not bothered him this year, though Tuesday's game offered a few reminders that the left-hander's degenerative condition could present issues during the season.
In the second inning, Sabathia had trouble covering first base on a Chris Davis fielder's choice, then slipped while pursuing a Caleb Joseph roller up the first-base line and hit the runner with his throw for an error.
"It's wet out there. I made the best play I could," Sabathia said. "I didn't want to go down and slide, and I just threw it into the runner."
Neither play ultimately cost the Yankees a run, and Girardi said that the Yankees understand Sabathia's mobility is limited and will have to live with it. Sabathia's 305-pound frame and a follow-through that sends him toward third base don't help the issue.
"It's hard for him to get over there in that situation," Girardi said. "He had the one on the bunt and did everything he could to get there. It's just tough because he falls off to the right."
Adam Jones crushed his fourth home run of the season off Sabathia in the first inning, then added a sacrifice fly in the third. An infield single and wild pitch set up the third Baltimore run in the fourth, knocked in on a Joseph single.
"CC pitched well," first baseman Mark Teixeira said. "I wish we could have scored some more runs for him, but I really liked what I saw."
So did Girardi, who believes that this version of Sabathia is much improved over the hurler who was limited to just eight starts in 2014.
"I'm just seeing better movement on his fastball," Girardi said. "I'm seeing consistency in his changeup, it's not cutting. His slider is better. I just think he's locating a lot better and I think it's because he's healthy. It's hard when you're dealing with nagging injuries to go out there and perform at a high level."
As he left Camden Yards, a place where he hasn't won a regular season game since 2011, the pitch Sabathia wanted back most was Joseph's seventh-inning triple that landed just out of Jacoby Ellsbury's reach, eventually proving to be the difference in the contest.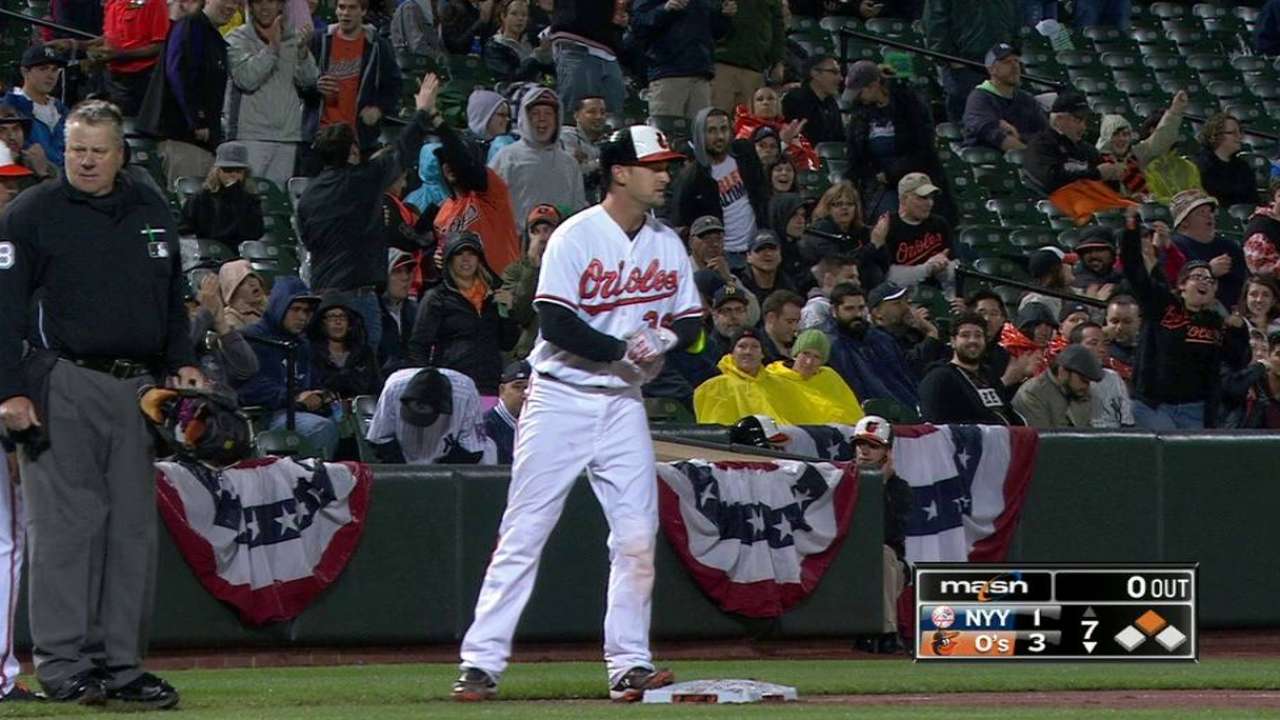 "I feel pretty good. I'm commanding the ball pretty good, but I just need to tighten up a few things," Sabathia said. "Especially late in the game, letting up that triple was big."
Bryan Hoch is a reporter for MLB.com. Follow him on Twitter @bryanhoch and read his MLBlog, Bombers Beat. This story was not subject to the approval of Major League Baseball or its clubs.