Scuffling at plate, Martin makes costly throwing error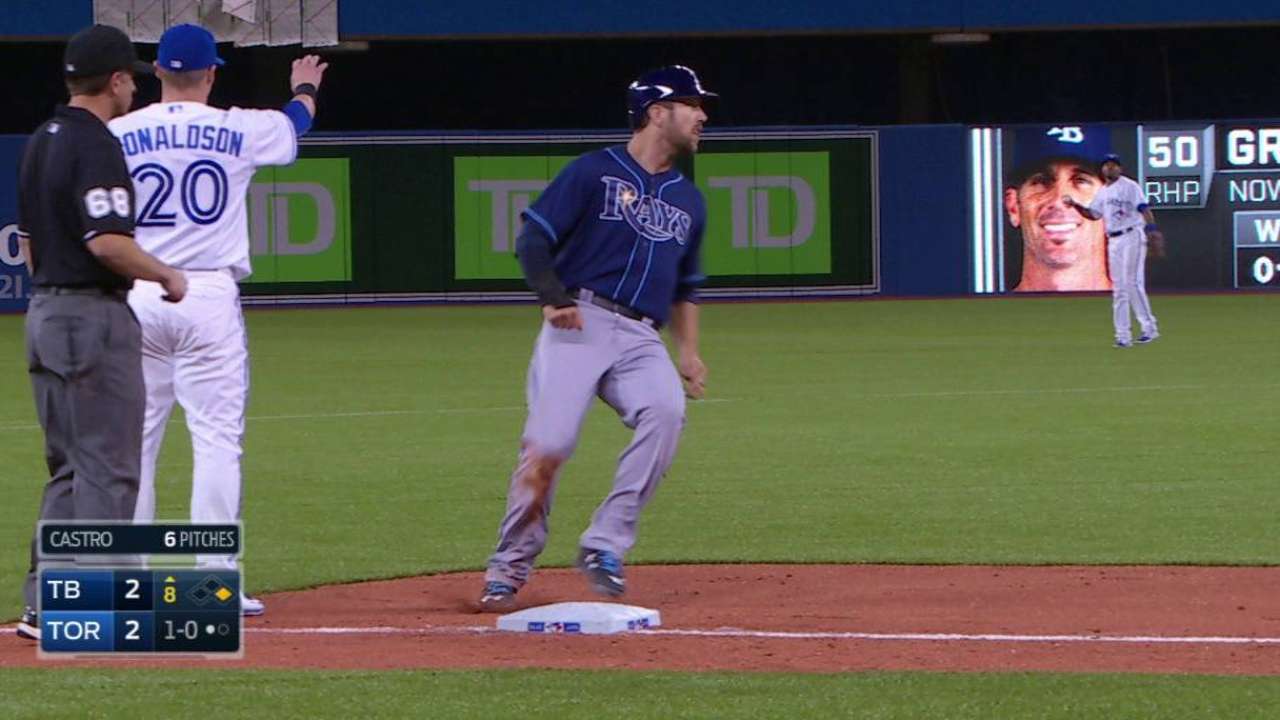 TORONTO -- Catcher Russell Martin's struggles at the plate were compounded by a costly throwing error in the Blue Jays' 3-2 loss to the Rays on Tuesday night at Rogers Centre.
The veteran catcher short-hopped a throw when the Rays' Steven Souza Jr. attempted to swipe second base in the eighth inning of a tie game. The ball bounced into center field, allowing Souza to advance to third before he scored the winning run on a sac fly. Martin was also 0-for-4 and extended his hitless streak to 21 at-bats.
"They bother me, probably, equally," Martin said of his slump and throwing error. "I like to win baseball games ... any time you don't help the team win, it's not a good feeling. But it's over with. I'm not going to be down on myself. I'm trying my best out there."
Martin hasn't registered a hit since Opening Day against the Yankees. He's put up a meager .043 batting average and has one hit over eight games, striking out eight times in 23 at-bats. Blue Jays manager John Gibbons said it isn't uncommon to see a player in Martin's situation get off to a tough start.
"It's pretty common in this game ... if you get traded, or you're a free agent," Gibbons said of his three-time All-Star catcher, who signed with the Blue Jays in the offseason for $82 million over five years. "These guys are human. Naturally, these guys want to get out to a good start. You're in a new place, things like that."
Jamie Ross is an associate reporter for MLB.com. This story was not subject to the approval of Major League Baseball or its clubs.