After hit-by-pitch, Cuddyer sore but fine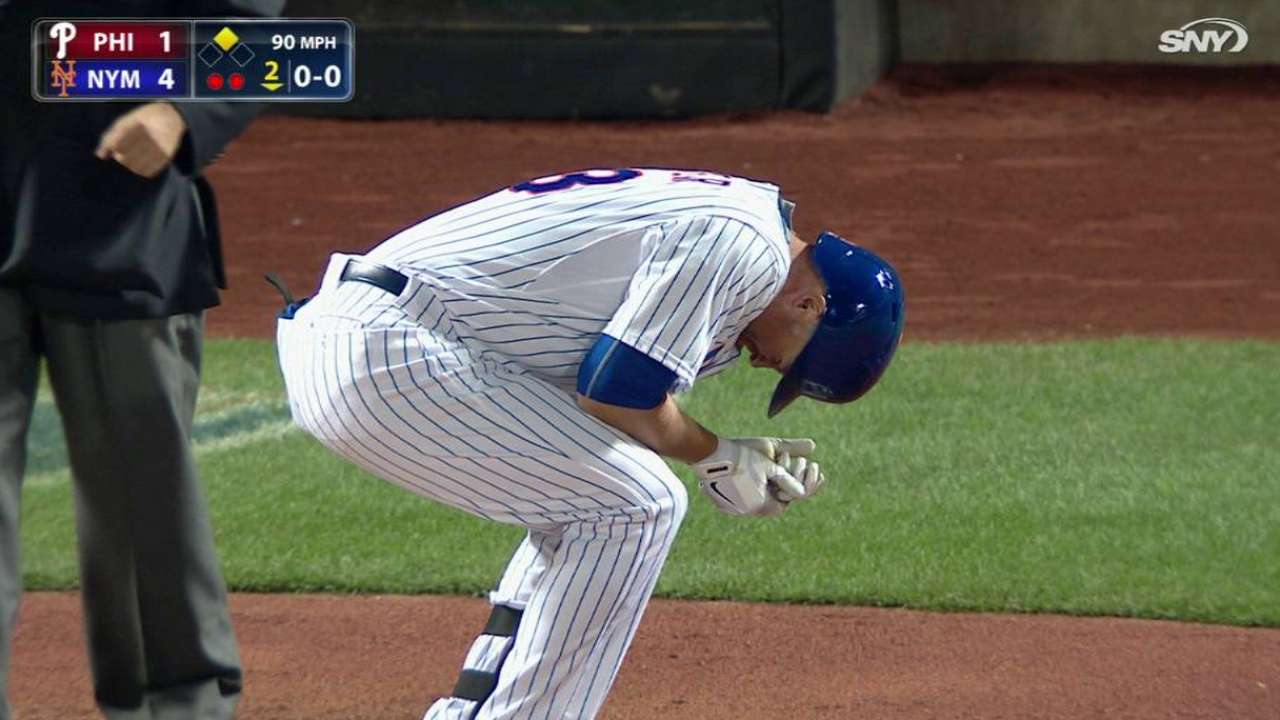 NEW YORK -- Mets outfielder Michael Cuddyer felt relieved that his left hand was not broken after he was struck by a David Buchanan fastball in the second inning of Tuesday's 6-5 victory against the Phillies.
Cuddyer, who immediately left the game to ice his hand, got an X-ray, which came back negative. The 36-year-old admitted he still felt sore after the game, but the swelling went down and he doesn't expect to miss any time.
"Just a little sore, but I'll be fine," Cuddyer said. "I don't think it's severe. As of right now, I don't need any days, but we'll see how it feels in the morning."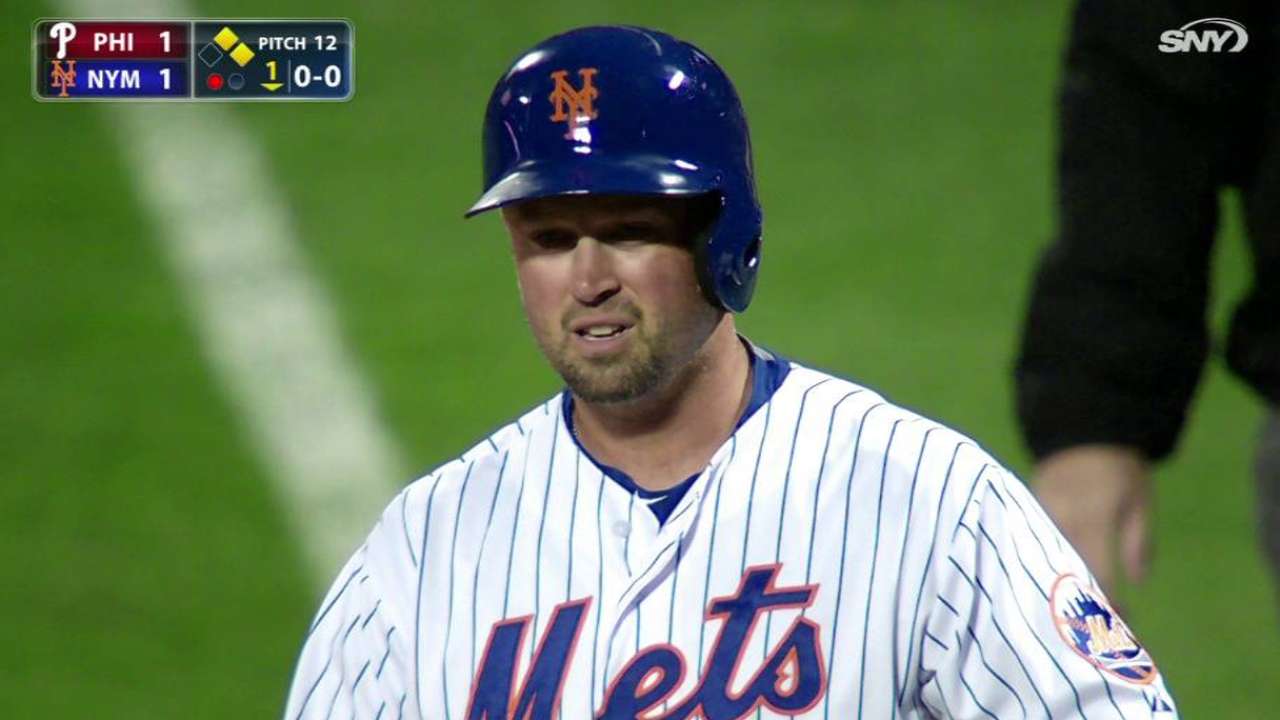 Considering the Mets may have to prepare for a possible stint on the disabled list for third baseman David Wright, they were fortunate to receive good news. Cuddyer is unlikely to fill in at third base while Wright recovers from a right hamstring pull. Eric Campbell is flying from Triple-A Las Vegas to take Wright's place should the third baseman go on the DL.
Cuddyer was the second Mets batter that Buchanan hit in the inning. Buchanan also plunked Wilmer Flores on the left hand with a fastball, but Flores remained in the game after a long chat with trainer Ray Ramirez. Flores' hand was bruised, but he expects to be available on Wednesday.
Cuddyer, who is batting .276 with one home run over his first eight games, singled in the Mets' first run in the first inning of Matt Harvey's first home start since 2013.
Kirk Nieuwenhuis replaced Cuddyer as a pinch-runner and took over in left field.
Jamal Collier is a reporter for MLB.com. Follow him on Twitter at @jamalcollier. This story was not subject to the approval of Major League Baseball or its clubs.