By their lofty standards, Padres' bullpen off to a slow start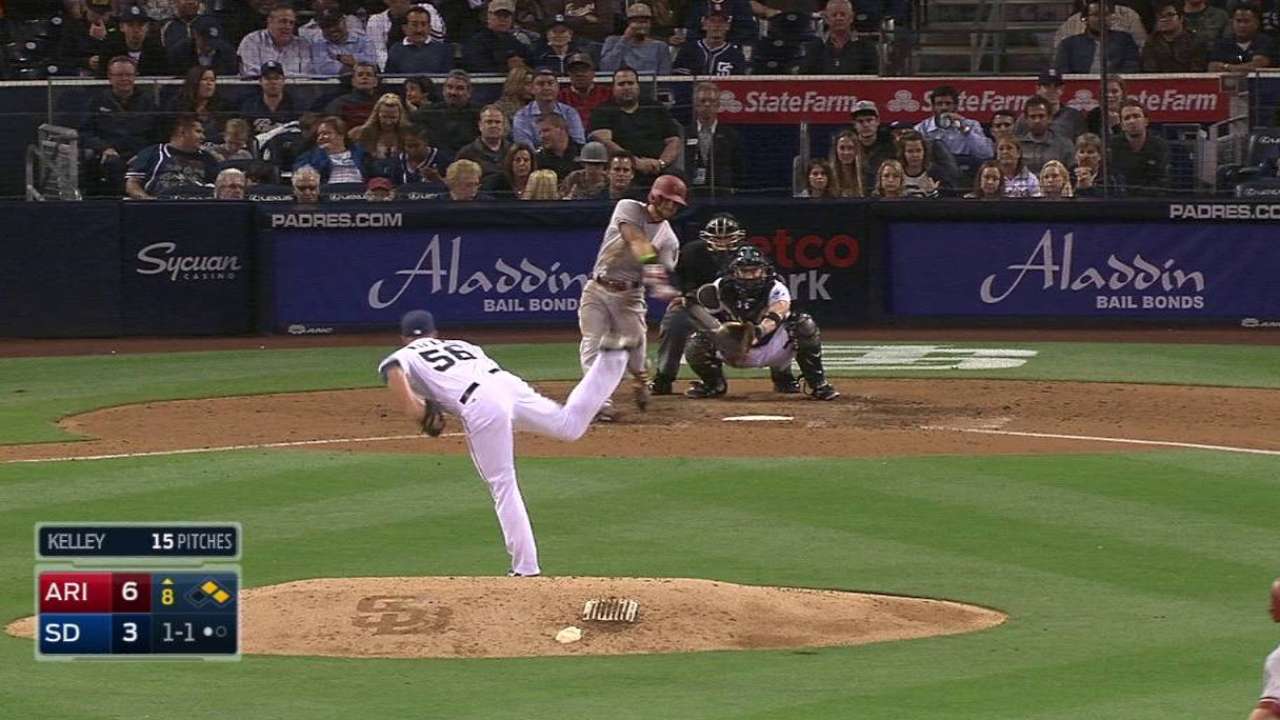 SAN DIEGO -- A year ago, while the offense sputtered, the Padres ranked second in baseball in reliever ERA (2.73), as the bullpen was one of the few highlights of a lost season.
The Padres added to that bullpen this winter, acquiring Shawn Kelley (from the Yankees) and Brandon Maurer (Mariners). Then, less than 24 hours before Opening Day, general manager A.J. Preller traded for Braves closer Craig Kimbrel.
A good bullpen suddenly looked much more formidable.
But through Monday's games -- and, yes, eight games is a very small sample-size -- the Padres ranked just 20th in reliever ERA (3.58) with 11 walks in 27 2/3 innings, heading into Tuesday's game against the D-backs at Petco Park.
"A couple guys are having a little bit of a rough start," said Padres manager Bud Black. "We've played eight games. There's always a point where some guys might get nicked, and it's a little bit magnified early in the year."
In Monday's 8-4 loss to the D-backs, Kelley and Maurer combined to allow four earned runs after starter Andrew Cashner left following six innings.
Kelley has had a rough start to his tenure with the Padres. He allowed two runs with two walks in 1 1/3 innings and took the loss on Opening Day against the Dodgers. On Monday, he allowed three runs over two-thirds of an inning on three hits.
Kelley has been a slow starter in his career, as his 4.65 ERA in April is the highest of any month.
Black is still confident in the composition of his bullpen, and he knows he'll lean heavily on this group this season.
"You like to have all 12 pitchers throwing well," Black said. "If that happens, you usually win games. But, again, that's the challenge. That's the trick, trying to get all 12 guys throwing the ball well. A lot of times that's hard to do."
Corey Brock is a reporter for MLB.com. Keep track of @FollowThePadres on Twitter. This story was not subject to the approval of Major League Baseball or its clubs.