What to watch for in today's games
Civil Rights Game at Dodger Stadium highlights slate of Jackie Robinson Day contests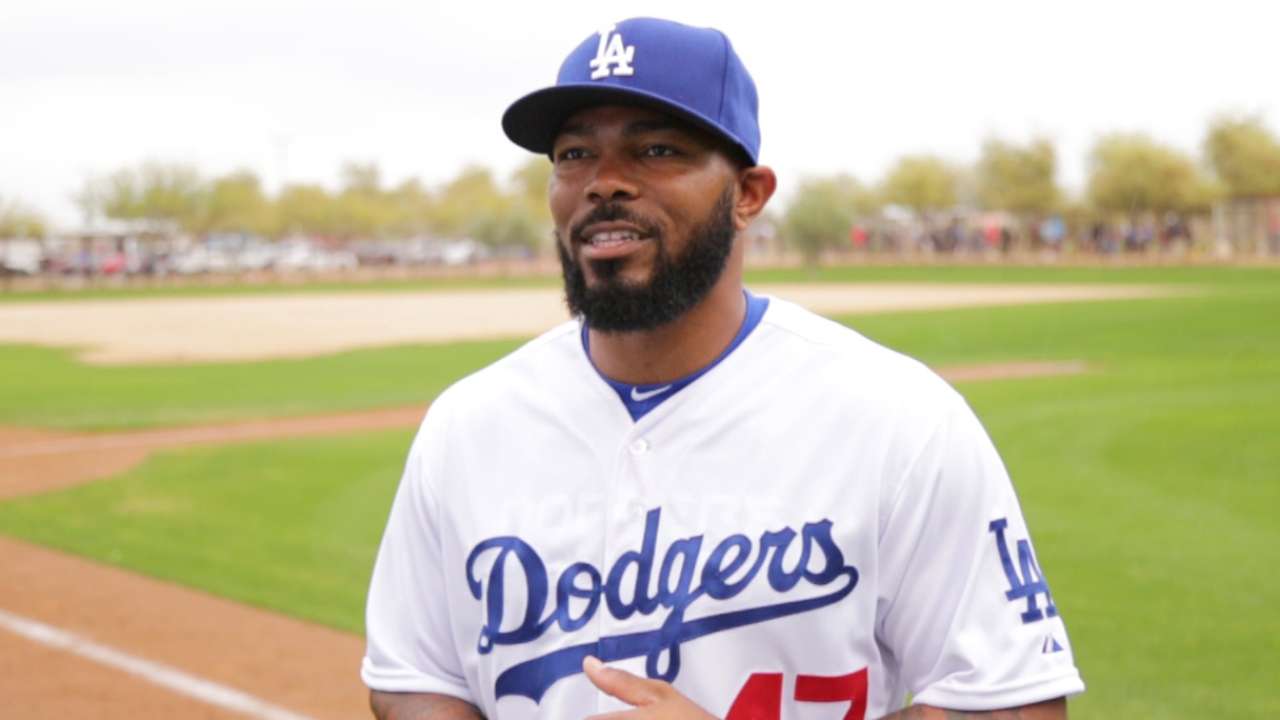 There's an action-packed slate of ballgames on Wednesday from noon 'til night, with all 30 teams in action on Jackie Robinson Day. All players and on-field personnel throughout MLB will wear No. 42, an annual tradition. Here are five things to watch for:
• 2015 Civil Rights Game: SEA @ LAD, 10:10 p.m. ET
As is the case each year, Jackie Robinson Day -- this year commemorating the 70th anniversary of Robinson signing his first professional contract with the Dodgers -- will be celebrated across baseball, and the Dodgers and Mariners will pay special tribute with this year's Civil Rights Game in Los Angeles.
Sandy Koufax, Don Newcombe, scholars from the Jackie Robinson Foundation, Rachel Robinson, Earvin "Magic" Johnson and Frank Robinson are among those expected to take part in the day's events in L.A., which will be broadcast on ESPN2.
• A Royal start: KC @ MIN, 8:10 p.m. ET
With a 7-0 start to the season, Kansas City is the only undefeated team in baseball and two wins shy of tying a franchise-best 9-0 mark from 2003 to start the year. The Royals entered their first off-day of the season with an MLB-best 52 runs. Can Kyle Gibson and the Twins slow them down?
• Reynolds reunites: MIL @ STL, 8:15 p.m. ET
Infielder Mark Reynolds has been on both sides of this division rivalry, experiencing Milwaukee's collapse last fall before signing with the Cards this winter. He's now playing backup at third and first base for St. Louis and is 1-for-5 with a double and three strikeouts in four games this season.
Joey Nowak is a reporter for MLB.com. Follow him on Twitter at @joeynowak. This story was not subject to the approval of Major League Baseball or its clubs.