Martinez flourishing with opposite-field power
Tigers outfielder entered Tuesday tied for AL lead with four homers
PITTSBURGH -- J.D. Martinez isn't trying to hit the ball out to the opposite field, he insists. He's simply going with the way he's being pitched.
So far, he's going to the right-field seats a lot.
Martinez entered Tuesday's game against the Pirates tied with Nelson Cruz for the American League lead with four home runs. Three of those homers have been opposite-field shots, including his well-chronicled 400-plus-foot drive to right-center at Comerica Park. His ninth-inning shot Monday at PNC Park traveled straight down the right-field line.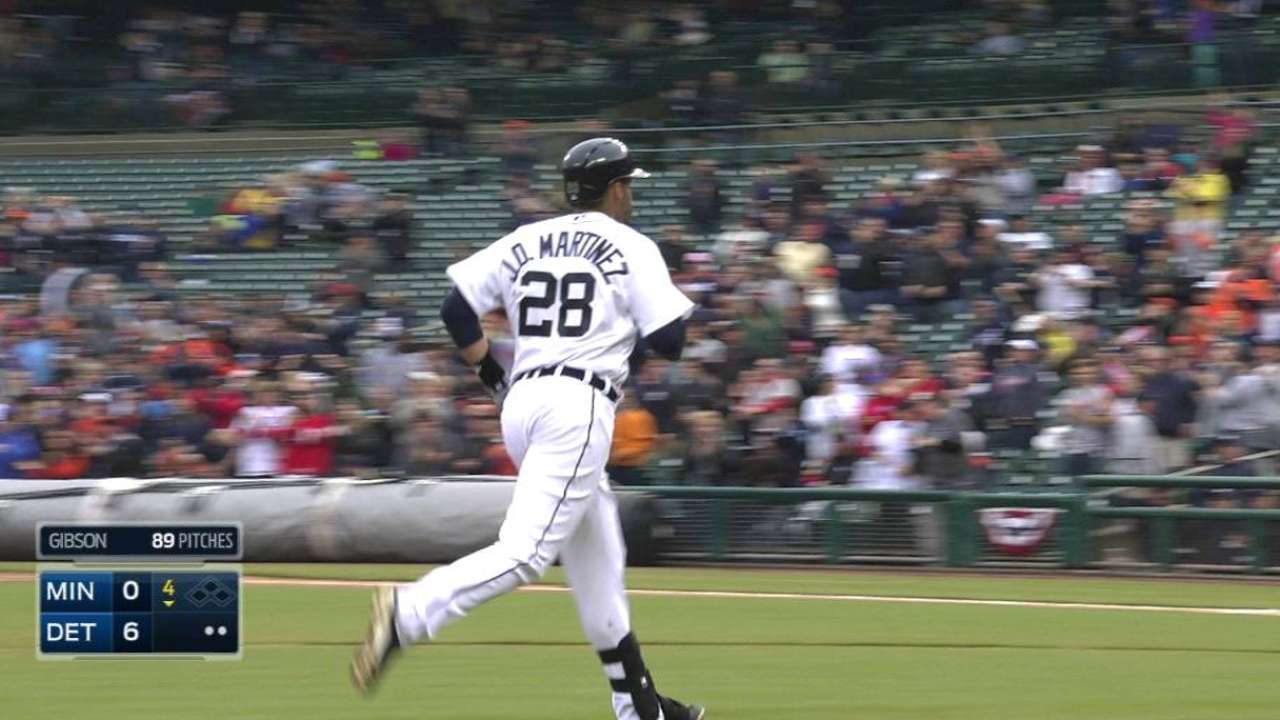 He demonstrated his all-fields power during his breakout 2014 season, hitting nine of his 23 home runs to right or right-center. He carried it into Spring Training, where he shared the team lead with five home runs. Now, as more pitchers try to stay away from anything he can pull, he's backing it up.
"You just try to let it travel and react as best as you can," Martinez said Monday.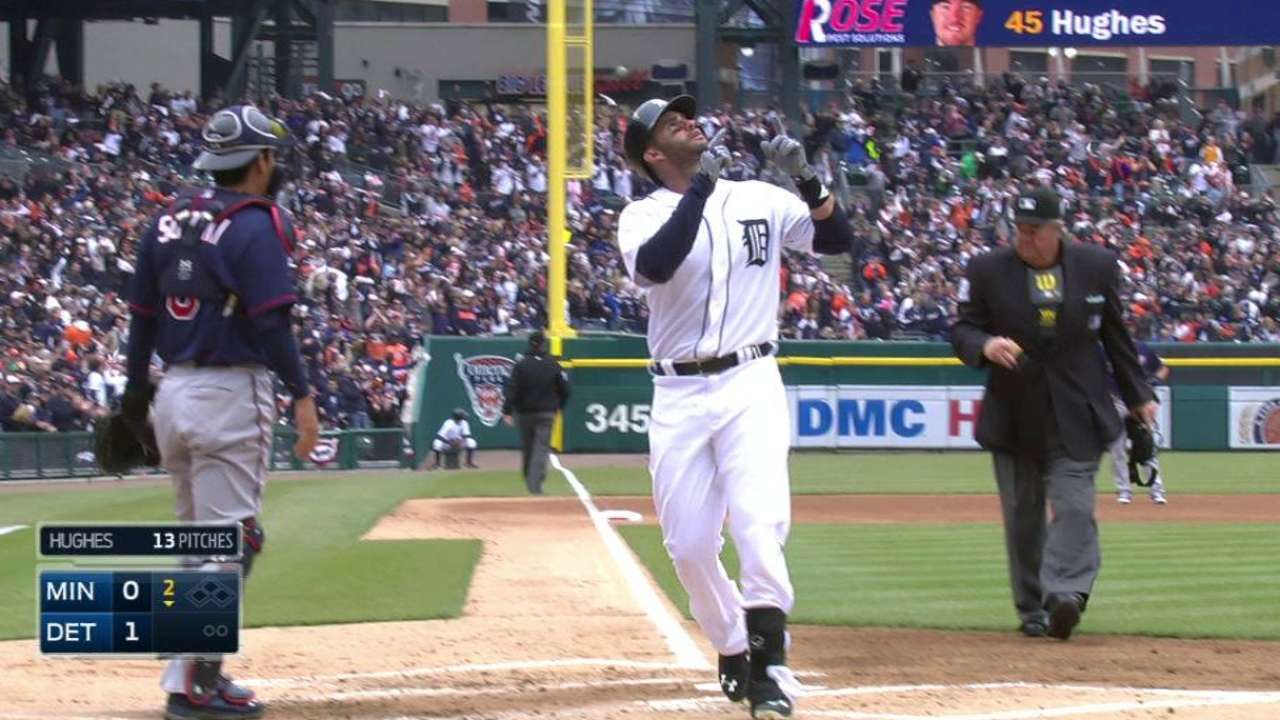 That same approach also earned him his first walk of the year Monday, fouling off a nasty pitch from Pirates starter Gerrit Cole before shrugging off pitches in the dirt. That was essentially his approach on the home run, too, simply trying to work closer Mark Melancon and find a way to bring the potential tying run to the plate.
"I wasn't even trying to hit a home run," he said. "I was just trying to get on base, trying to hit a ball hard somewhere, trying to just keep the line moving. I knew my run didn't matter. It was the run behind me that was the one that counted. So whatever we've got to do to get him on base, just keep the line moving was the most important."
It's too early to tell how teams will react, or whether the way he has been pitched so far will carry into the season. While Martinez generally crushed AL Central pitching last year, he was also held to 5-for-26 with 10 strikeouts in seven games against the Yankees, who come to Detroit next week in between visits from the White Sox and Indians.
So far, though, the results are encouraging.
Jason Beck is a reporter for MLB.com. Read Beck's Blog and follow him on Twitter @beckjason. This story was not subject to the approval of Major League Baseball or its clubs.