Puig sidelined with left hamstring tightness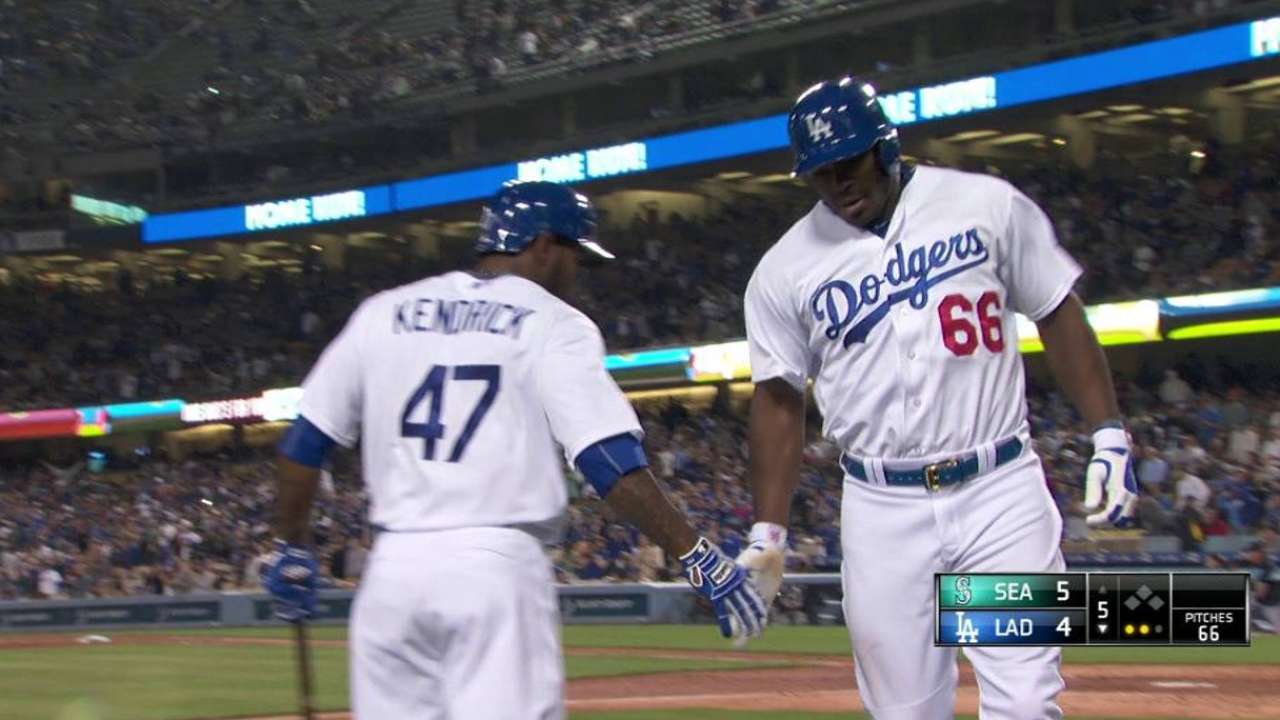 LOS ANGELES -- Dodgers outfielder Yasiel Puig was held out of Tuesday night's starting lineup as a precaution for a tight left hamstring. Don Mattingly said Puig wanted to play, but the manager wouldn't commit to a Puig return for Wednesday.
With a scheduled day off on Thursday, Mattingly hinted that Puig might sit out until Friday night's series opener against Colorado. But he also said Puig might be available for pinch-hitting Tuesday night.
"It's early in the season," he said. "We're being cautious."
Third baseman Juan Uribe felt mild hamstring tightness Saturday night and was held out of games Sunday and Monday before returning to the lineup on Tuesday night.
Mattingly said Puig came in Tuesday "bouncing -- a pretty good sign. He was wanting to play."
Puig, who had three hits, including a home run for the second consecutive game on Monday night, was replaced in right field Tuesday by Andre Ethier, whose double keyed the Dodgers' walk-off win over the Mariners in the series opener.
Puig said he felt his hamstring tighten when he rounded first base on a seventh-inning single. He remained in the game, but was limping while running down a fly ball in the ninth and again when he grounded back to the pitcher in the 10th.
In addition, Mattingly said Justin Turner's bruised left index finger is healed enough that he's considered to be 100 percent available.
Ken Gurnick is a reporter for MLB.com. This story was not subject to the approval of Major League Baseball or its clubs.