Girardi: 'Sore' Gardner likely limited until Friday
Outfielder able to pinch-run, play defense as X-rays negative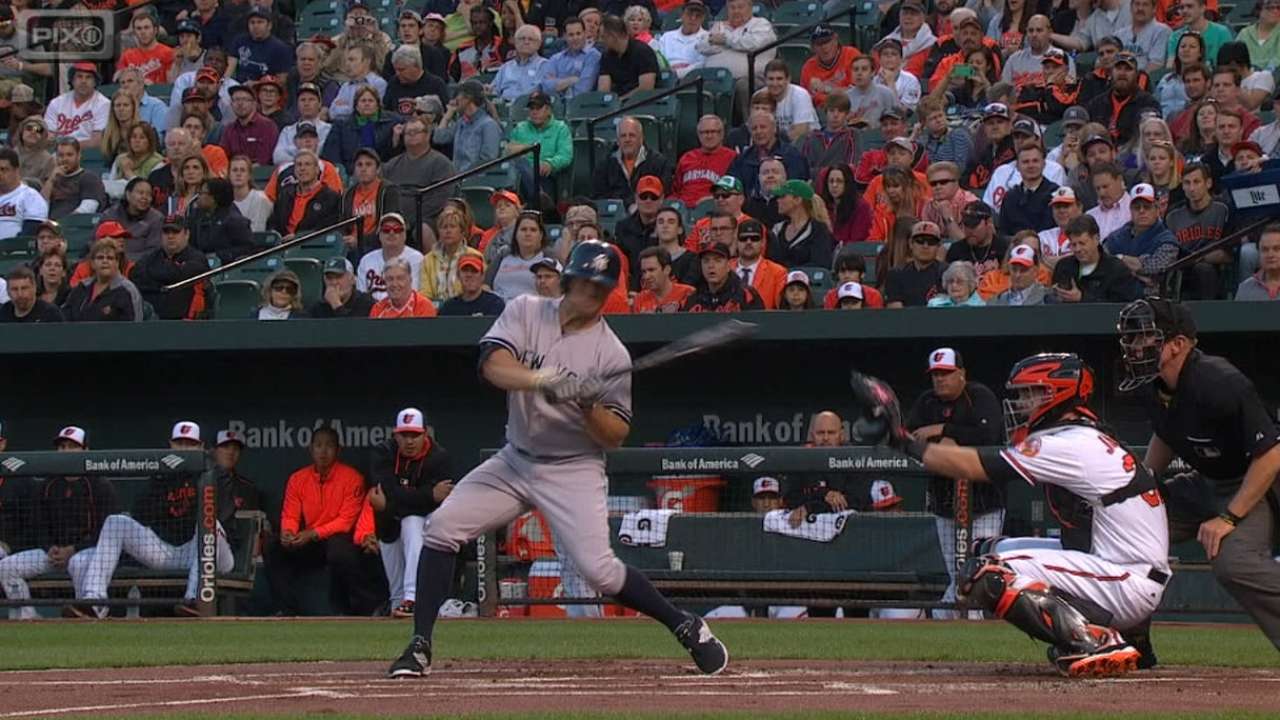 BALTIMORE -- Brett Gardner will likely be limited to pinch-running or serving as a defensive replacement until Friday, Yankees manager Joe Girardi said.
Gardner was hit on the right wrist by the Orioles' Wei-Yin Chen in Monday's 6-5 Yankees victory. X-rays were negative, but Gardner had the wrist wrapped all day and said he planned to spend Tuesday afternoon receiving treatment.
Had Alex Rodriguez reached base as a ninth-inning pinch-hitter on Tuesday, Girardi said he would have had Gardner run for him. Rodriguez grounded out to end the Yanks' 4-3 loss to Baltimore.
"I'm still hopeful that I'll wake up tomorrow and it will feel a lot better," Gardner said. "I haven't tried to swing a bat. All I did today was ice. I didn't try and heat it up or anything. Maybe I'll be able to do that tomorrow."
Gardner was replaced Monday by pinch-hitter Stephen Drew, who hit a seventh-inning grand slam. Gardner has been hit on the right wrist twice this season, also having been plunked in the Yanks' second game of the season against the Blue Jays.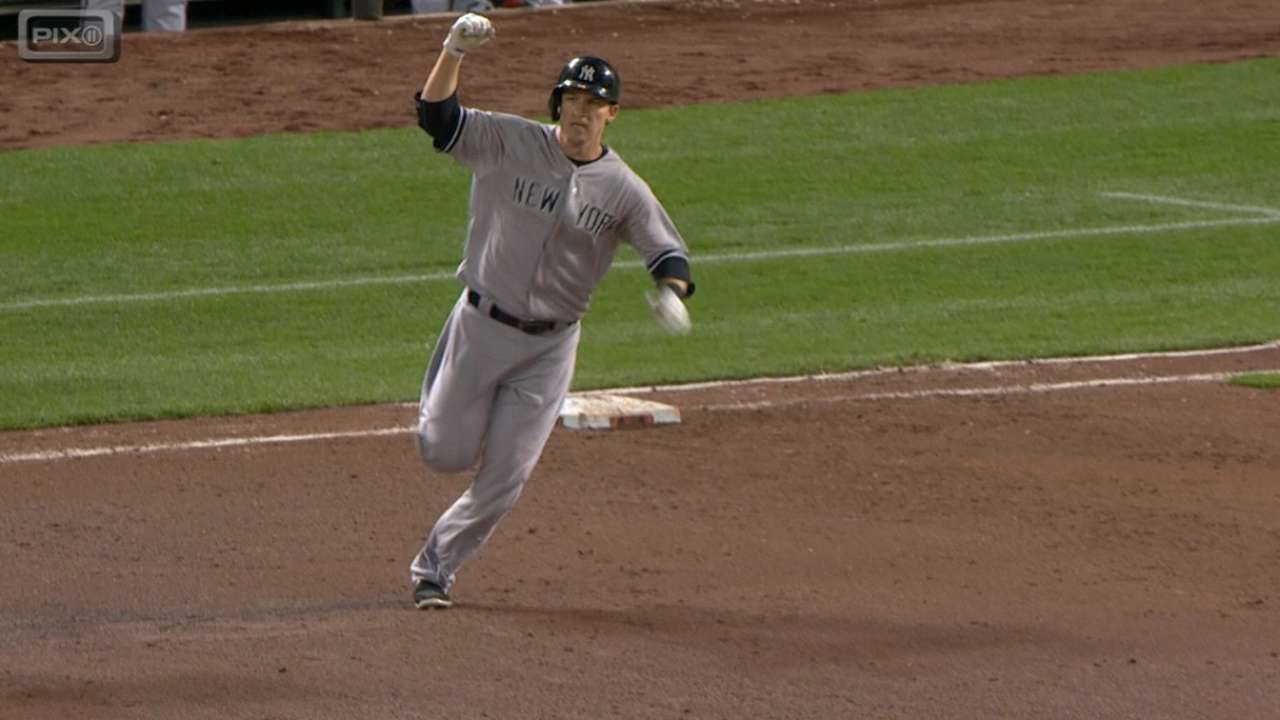 "The first one grazed him; this one hit him pretty solid," Girardi said. "That's the difference in the injury. The other one didn't seem to bother him much, but he got hit solid. We're fortunate that the X-rays came back negative. Like I said, we're hoping to get him back in there Friday."
Bryan Hoch is a reporter for MLB.com. Follow him on Twitter @bryanhoch and read his MLBlog, Bombers Beat. This story was not subject to the approval of Major League Baseball or its clubs.