White Sox struggling against running game
Ventura wants pitchers to make would-be basestealers feel more uncomfortable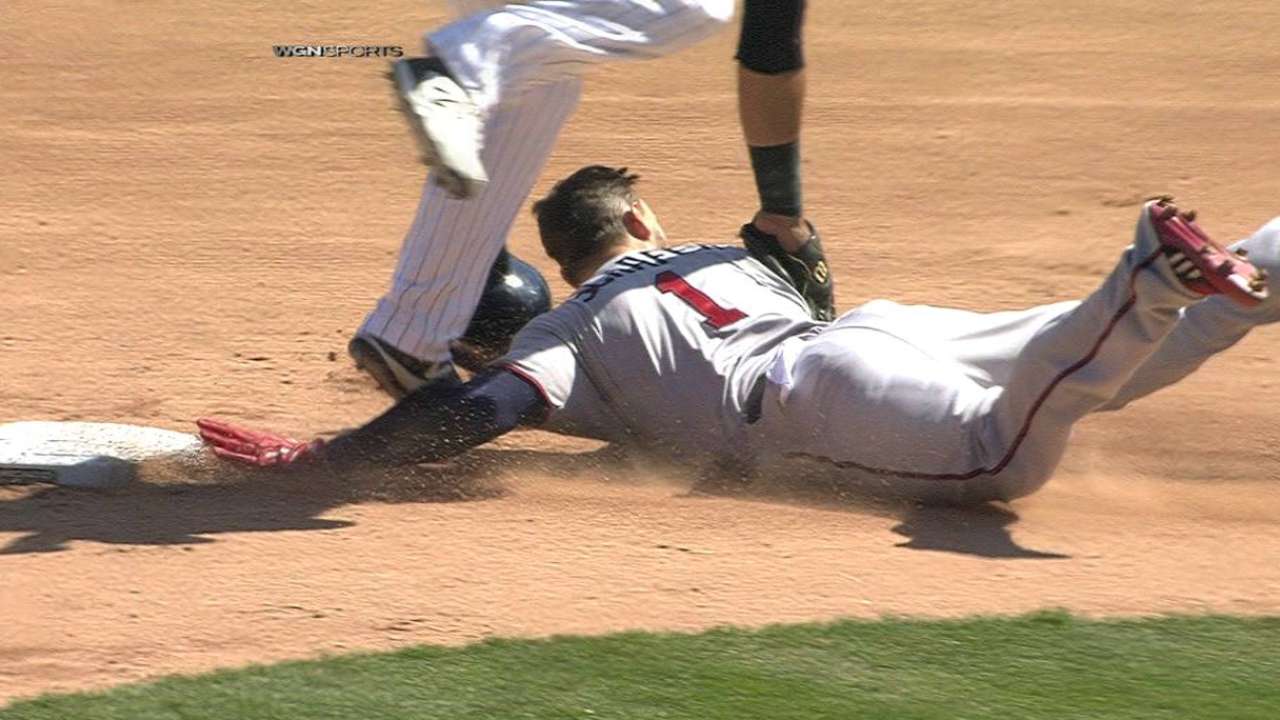 The White Sox opposition has been successful on nine of 10 stolen-base opportunities this season against catchers Tyler Flowers and Geovany Soto entering Tuesday. But blame for this total certainly doesn't fall entirely upon the catchers.
"That's always an ongoing process of being able to change your looks [as a pitcher]. I think that's important for us to hold the ball and make guys a little uncomfortable when they are on the bases," White Sox manager Robin Ventura said. "You have to be able to change that up.
"Get a little quicker to the plate. Throw-overs, all that stuff you have to do to shorten that up and make it more difficult for them. There are some guys that are just that fast and are able to do that. We have to do a better job of controlling that from the mound first."
Flowers entered his start Tuesday in Cleveland 0-for-7 against would-be basestealers, while Soto is 1-for-3 and got an assist from a leaping Micah Johnson tag and a replay overturn on Saturday. Flowers thinks the stolen-base struggles have been magnified during the 2-4 start, but Ventura knows controlling the running game helps that push for success.
"You start looking at if a guy gets on first and he's automatically on second, it's no different than a guy hitting a double if guys are running that free," Ventura said. "You really have to take pride in giving your guy at home plate a chance. We need to be better at that."
"I try to look at it as you're going to throw out the guys you are supposed to throw out, not the burners, but hit-and-run situations when they swing and miss," Flowers said. "Those are the guys you're supposed to throw out. ... It's not supposed to be Jarrod Dyson getting the running start."
Scott Merkin is a reporter for MLB.com. Read his blog, Merk's Works, and follow him on Twitter @scottmerkin. This story was not subject to the approval of Major League Baseball or its clubs.