Smyly feels good after second rehab start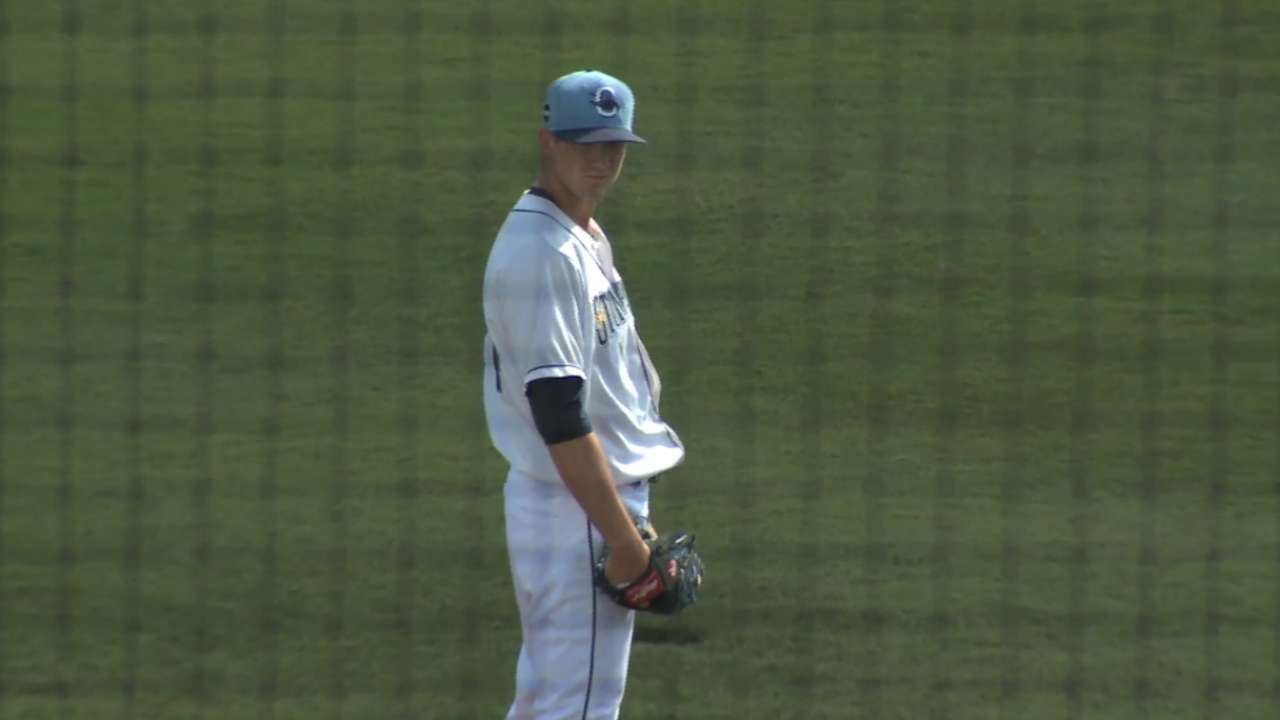 TORONTO -- Drew Smyly (left shoulder tendinitis) took another step on Tuesday toward returning from the disabled list, making his second rehab start for Class A Advanced Charlotte against Daytona. Smyly allowed no runs on one hit while striking out four over 40 pitches and three innings.
"It felt good," said Smyly of his outing. "Another step forward. I'm just trying to build up my pitch count, work on my pitches. All in all, it was a good day."
Smyly allowed an opposite-field single to the first batter he faced, then retired the final nine batters. After finishing on the field, he threw 12 additional pitches in the bullpen, meaning he threw 52 pitches on the day.
For the first time in two stints, the left-hander pitched with runners on base.
"It came and went pretty quickly," Smyly said. "When I went down to the bullpen, I threw all of my pitches from the stretch. But having in-game experience helps with that adrenaline, so I'm excited about where it's going."
In two rehab appearances, Smyly has allowed one hit and no runs while striking out five in five innings. His next start is expected to be Sunday for Double-A Montgomery at Jacksonville. He believes he'll throw 65-70 pitches in that outing.
Smyly was asked if he would be throwing two more rehab starts before returning to the Rays.
"That's up to those guys [the Rays]," Smyly said. "I'm just trying to get healthy. They're setting the schedule to make sure there won't be any setbacks. So it just kind of depends. For sure one more on Sunday, and then after that, maybe see how we feel. But it's not my call. Everyone has the same goal; we're just trying to get healthy."
Rays manager Kevin Cash said everything has gone as hoped for Smyly to date. He also said the club still wants Smyly to make two more starts before he returns to the team. If all goes as planned, that would place Smyly on the mound for the Rays' 22nd game of the season on April 29, a Sunday afternoon contest at Yankee Stadium.
Bill Chastain is a reporter for MLB.com. This story was not subject to the approval of Major League Baseball or its clubs.