Castillo out indefinitely with right shoulder injury
MRI shows no structural damage, but Red Sox outfielder out indefinitely
BOSTON -- Rusney Castillo was back in the Red Sox's clubhouse on Tuesday, but it was not for the circumstance he would have preferred. The outfielder, who has been playing for Triple-A Pawtucket, is out indefinitely with inflammation in his right shoulder.
An MRI showed no structural damage. The injury occurred on a diving play in the outfield on Saturday.
"It's going to be a little bit of time for rest and rehab. What length of time remains to be seen," said Red Sox manager John Farrell. "That's not to suggest this is a long-term thing, he's just going to need a little time to get back to 100 percent."
Castillo suffered a right thumb contusion in the Arizona Fall League and a left oblique ailment that slowed him during Spring Training.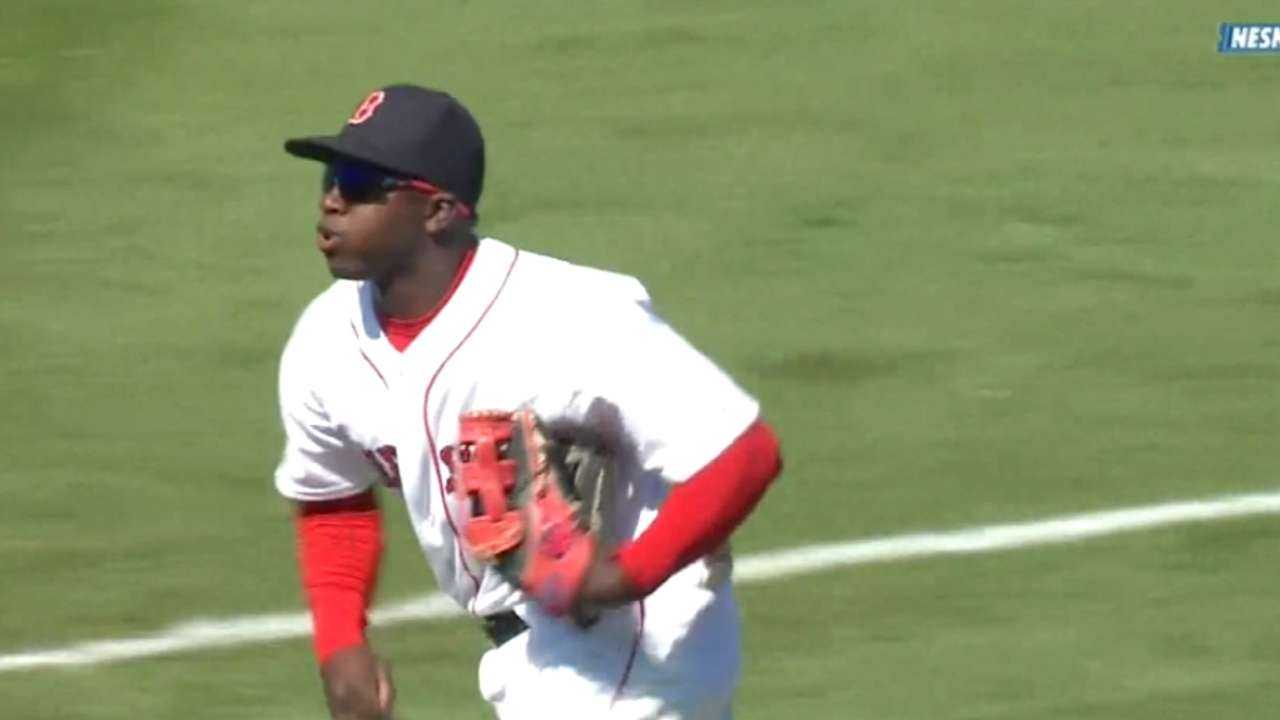 The injuries have limited the Red Sox from getting an extended look at the player they signed to a $72.5 million contract last August.
"You're talking about at-bats missed any time a player isn't on the field. He's an aggressive player," said Farrell. "We see the movements. It's an explosive type of player. I can't speak to his body type, and does that predispose him to a greater injury or risk of injury. He went and dove for a ball, and unfortunately he's got to take some time down right now."
For the time being, Castillo will rehab under the supervision of the Red Sox, rather than stay at Pawtucket.
"Again, he'll be on the field when he's ready," said Farrell. "I'm not trying to give you a short answer; I just don't know how long that will be."
Ian Browne is a reporter for MLB.com. Read his blog, Brownie Points, and follow him on Twitter @IanMBrowne. This story was not subject to the approval of Major League Baseball or its clubs.