Twins determined to overcome early bumps
Rough first week has club seeking ways to adjust for quick turnaround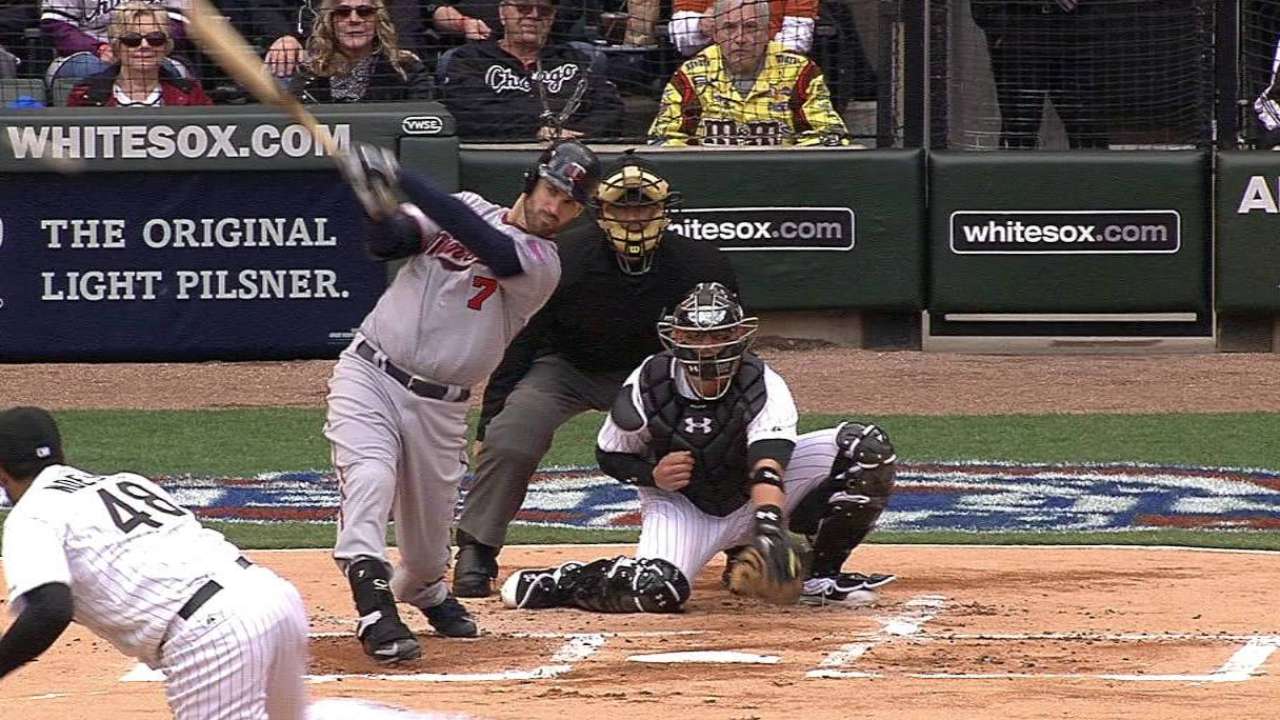 MINNEAPOLIS -- After what had been an encouraging Spring Training, it's hard to imagine the first week of the season going much worse for the Twins.
On the heels of four straight seasons with 90-plus losses, Minnesota is 1-6, getting outscored 45-16. The Twins lost right-hander Ervin Santana to an 80-game suspension for the use of a performance-enhancing substance just three days before Opening Day, and fellow right-hander Ricky Nolasco was placed on the 15-day disabled list with elbow inflammation after his first outing.
General manager Terry Ryan said he understands the frustrations of the fan base, and said it's on the organization to turn it around in a hurry this season.
"I can understand that," Ryan said. "That reaction is tough, because we felt good coming out of spring. We played reasonable baseball [in Florida] and everybody down there was healthy. And then, 'Here we go again.' So we need to change that attitude, and the only way to do it is to win some baseball games. But I understand all that."
New manager Paul Molitor offered a similar point of view, as he said it's on him and the coaching staff to help the players get through this early-season funk.
"You start off a little rough, and guys' tendencies are to start pressing a little bit," Molitor said. "As a staff, it's our job to try to get these guys to perform to their capabilities, and so far, we really haven't seen that."
Most glaring has been the issues with the Twins' defense, as they dropped three popups on Sunday and committed several blunders in Monday's 12-3 loss to the Royals. Minnesota right fielder Torii Hunter acknowledged it's been a major issue for the team, but he said it's too early to hit the panic button.
"After seven games, it's not concerning," Hunter said. "We just have to address it and get back to playing the way we know how. I don't think we should panic right now, but we definitely need to make some adjustments and get it right."
There have been some bright spots, such as a strong start to the year from Joe Mauer and a solid showing from lefty Tommy Milone, who is healthy after pitching with a benign tumor in his neck late last year. Rookie Trevor May showed none of the command problems that plagued him last season in his outing on Monday, and he will continue to get a chance with Nolasco still out.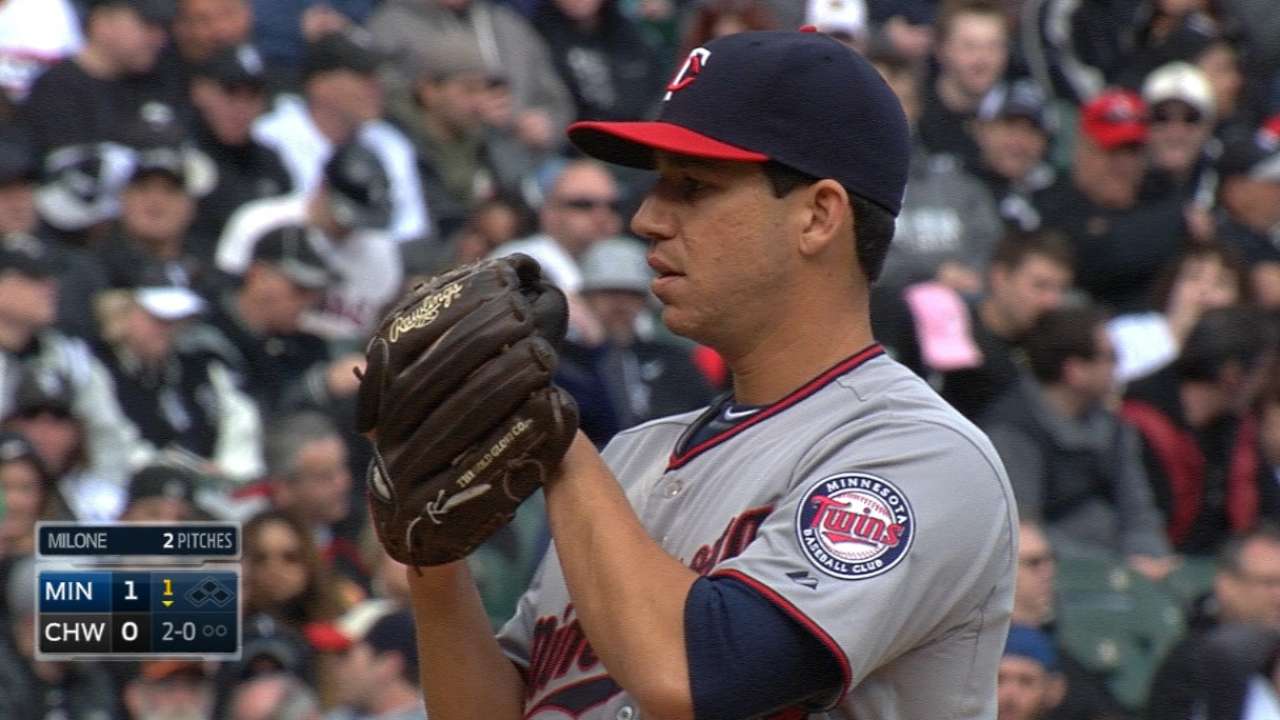 But Hunter said it's on him and the rest of the players to keep doing extra work to try to get the season going in the right direction.
"We just have to keep working," Hunter said. "Whether it's coming in early for ground balls or fly balls to work on routes, or even coming early to do some hitting. That's the kind of things you can control. We need to relax a little bit and have some fun."
Rhett Bollinger is a reporter for MLB.com. Read his blog, Bollinger Beat, and follow him on Twitter @RhettBollinger. This story was not subject to the approval of Major League Baseball or its clubs.