Taylor turns in better at-bats, notches career-high three RBIs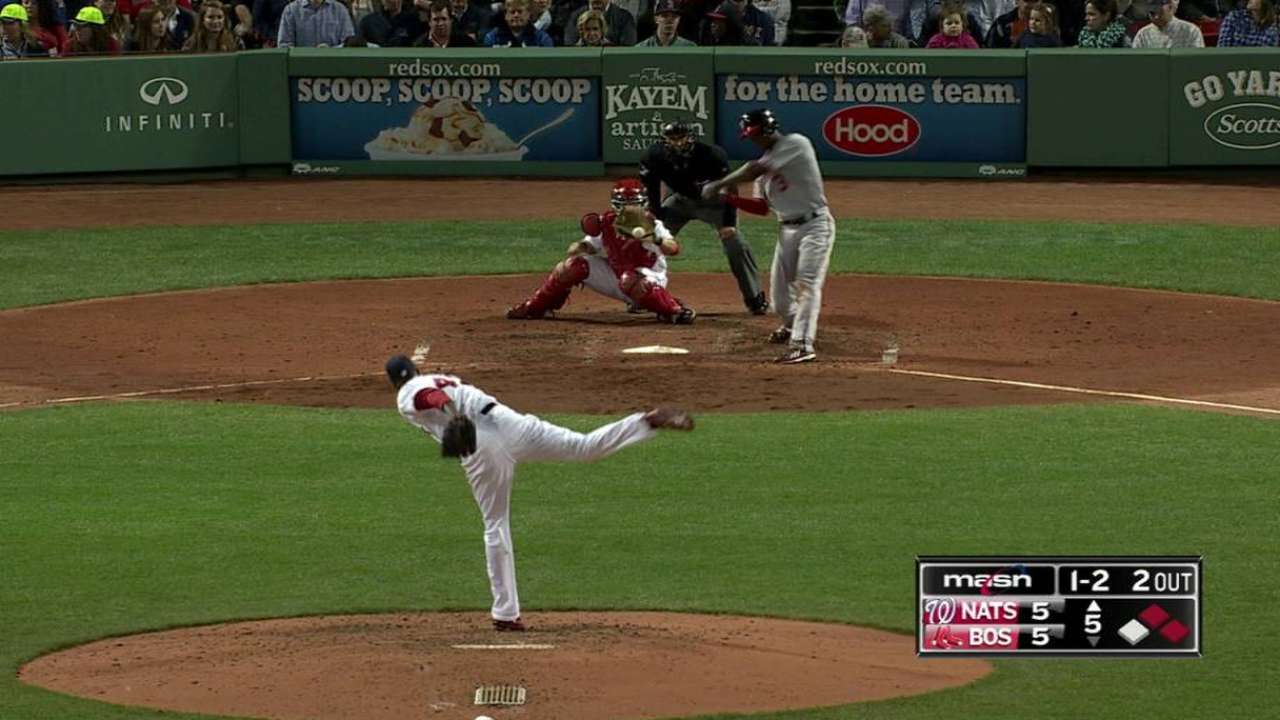 BOSTON -- On a day dominated by defeat for the Nationals, Michael Taylor and his offensive colleagues provided a glimmer of hope for future improvement.
Taylor stood out in Washington's 8-7 loss to Boston on Tuesday, recording a career-high three RBIs -- all coming with two outs -- to go along with two hits, a stolen base and a couple of nice plays in center field. The performance came just one day after the journeyman went hitless in the leadoff spot while struggling to patrol the distinct dimensions of Fenway Park's outfield.
"Better at-bats today," said Taylor, who batted ninth and improved his OPS to .741 on the year. "I felt like I was on time today, except for that last at-bat. Approach has been the same."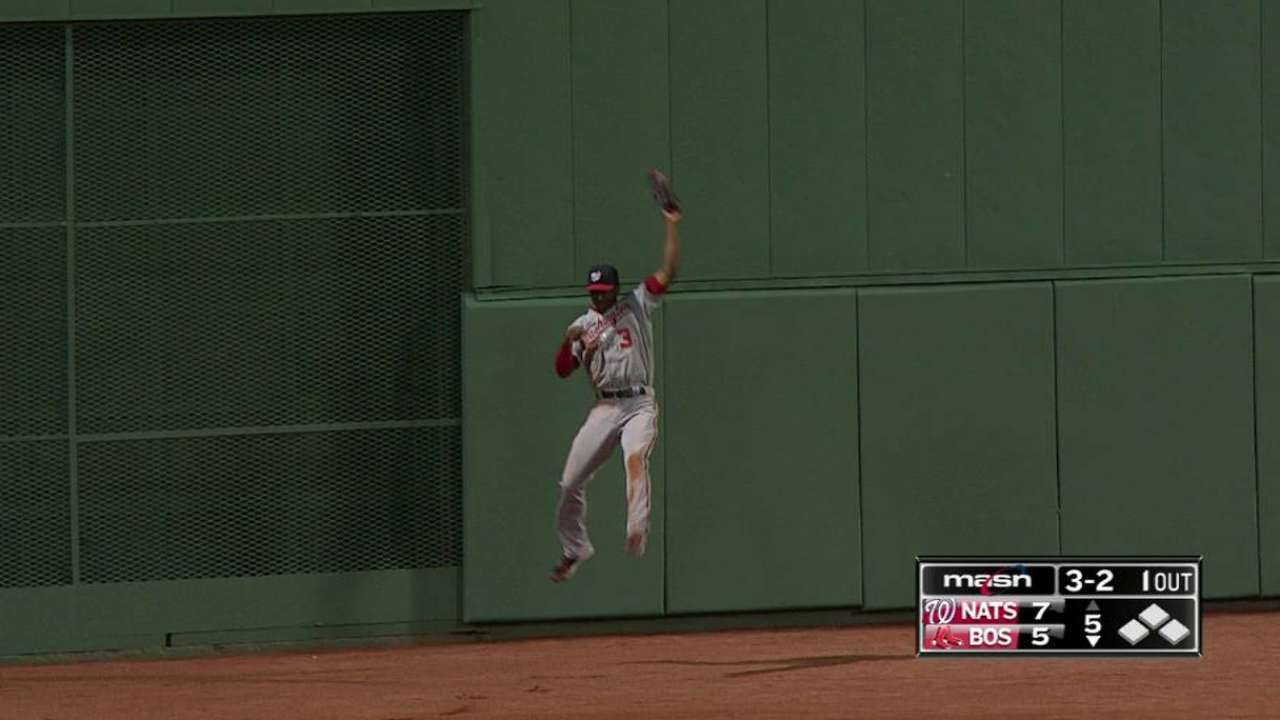 One of Washington's more promising moments of the game came in the fifth inning, when the lineup erupted for six runs on four hits against a fading Justin Masterson. Taylor punctuated the run with a bases-clearing double to give the Nationals a season-high seven runs.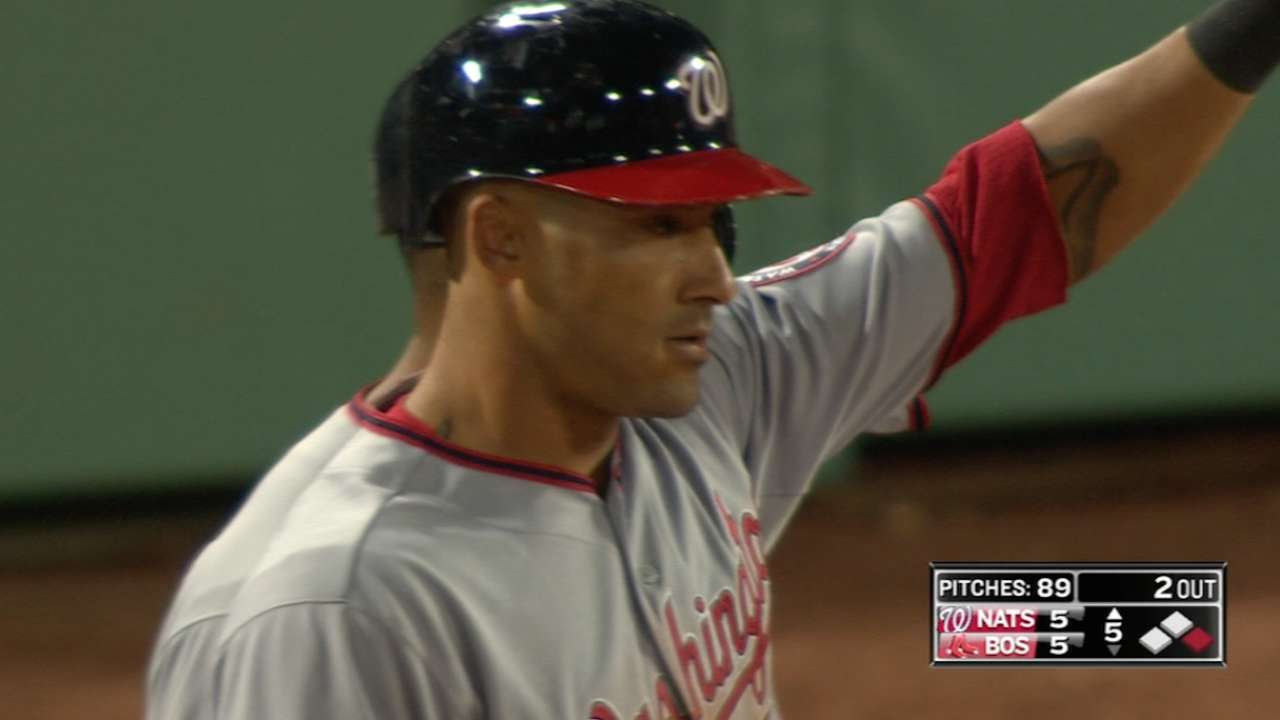 That hit capped off the Nationals' first time batting around this season, and with starting pitcher Stephen Strasburg allowing five runs over 5 1/3 innings, it also put them in position for a narrow victory.
"I thought the guys came back and picked me up, and I think that's a good sign," Strasburg said.
Three of Washington's six losses have come by just one run so far this season, leading players to believe that games will start swinging in their favor over the course of a 162-game season.
"There's momentum swings in the game, and when we start hitting well, things start going our way," Taylor said.
Alec Shirkey is an associate reporter for MLB.com. This story was not subject to the approval of Major League Baseball or its clubs.