Holt's bat shows no rust after sitting few days on bench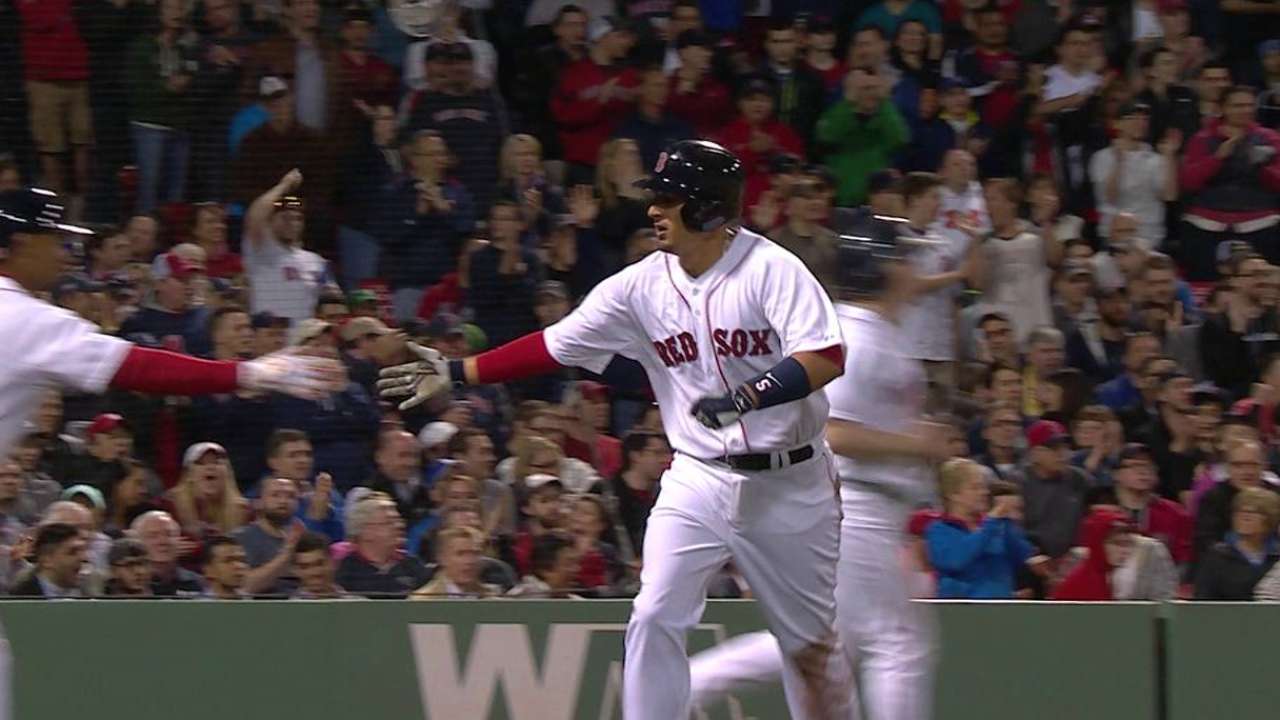 BOSTON -- When Brock Holt plays, he hits.
The super-utilityman once again heated right back up after sitting for a couple of days, belting out two hits and driving in the go-ahead run with a fielder's choice in Tuesday night's 8-7 win over the Nationals.
The performance came just three days after Holt notched four hits in his first start of the season against the Yankees.
"My job is to be ready to play every day, and wherever that might be is fine with me," said Holt. "Just be ready to play the game. I saw I was in there today and got ready to go."
Holt played shortstop on Tuesday because Xander Bogaerts was nursing a minor right knee injury. Holt started in center field Saturday because the Red Sox were spent after a 19-inning game in New York.
There will undoubtedly be other occasions this season when Holt plays first base, third base, second base and the corner outfield spots.
"He's a professional," said Dustin Pedroia. "It doesn't matter where we put him on the field or in the lineup, he's going to produce. We've got confidence in him. He's a baseball player. He knows what he's doing in any spot or any situation. We're glad that we have him."
Ian Browne is a reporter for MLB.com. Read his blog, Brownie Points, and follow him on Twitter @IanMBrowne. This story was not subject to the approval of Major League Baseball or its clubs.