Koji's return features nasty splitters, one minor scare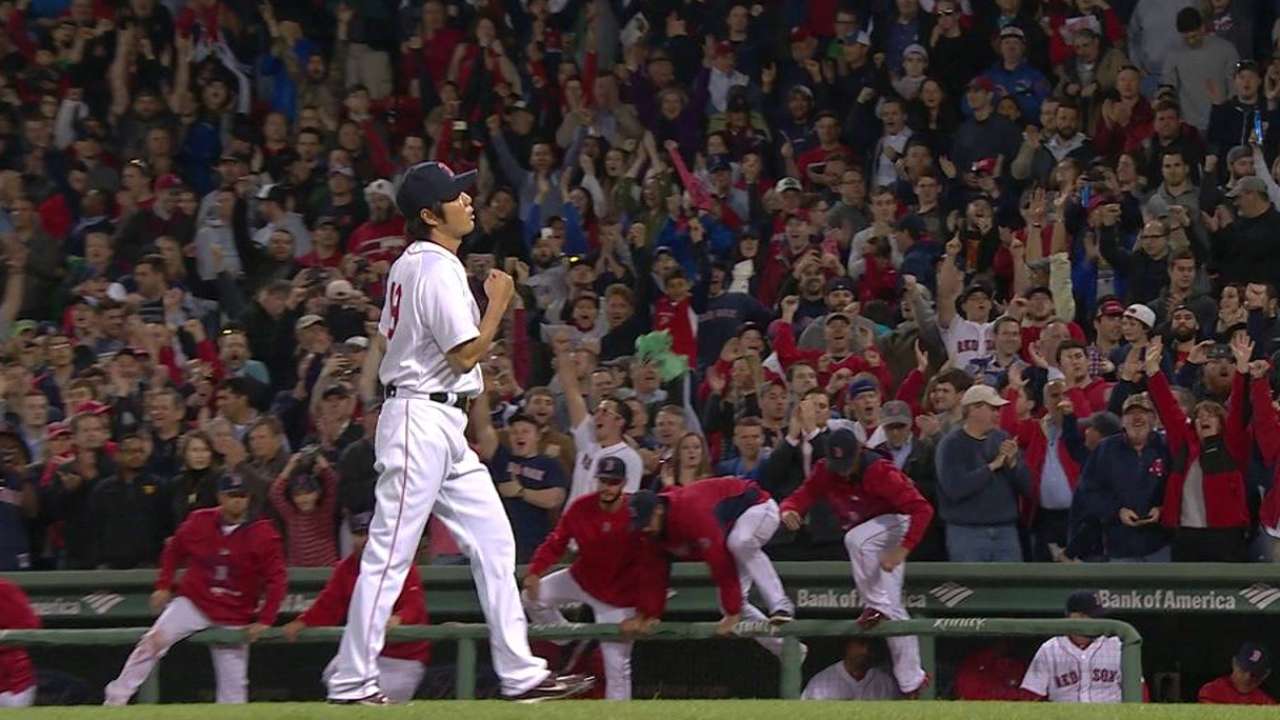 BOSTON -- Koji Uehara's return to the mound included several nasty splitters and one minor scare. When it was all said and done, Uehara did what the Red Sox pay him to do, nailing down the save in an 8-7 victory over the Nationals on Tuesday night at Fenway Park.
The only thing standing between Uehara and his first save since Aug. 12, 2014, was one big swing by Ryan Zimmerman with one out in the ninth.
The ball soared down the left-field line, but it curled to the foul side of the Fisk Pole, much to the relief of Uehara and the Fenway faithful.
Following a crew chief review lasting one minute and 15 seconds, the call was confirmed.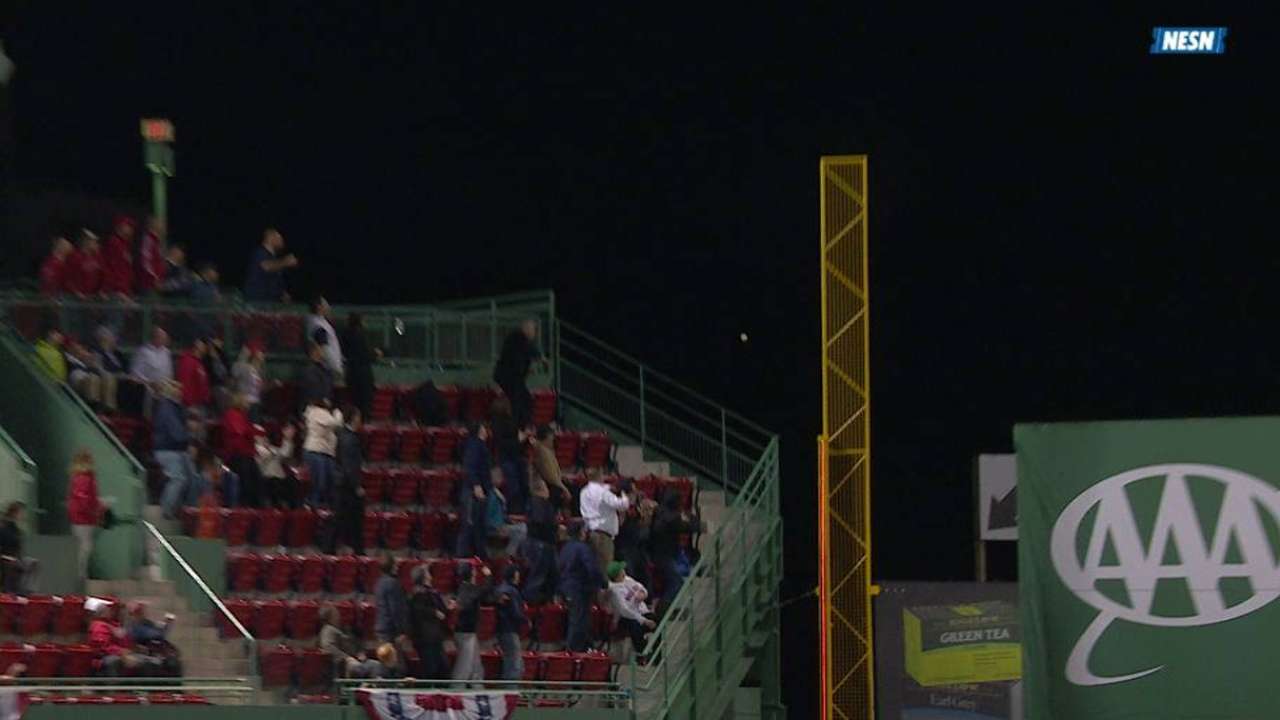 "I just felt that I didn't have the velocity or the power behind the pitch that he hit," said Uehara. "He easily hit it that far. I did feel that it was going to go foul."
Aside from the one misfire, Uehara's other offerings looked nasty.
He ended the game by getting Clint Robinson to flail at a nasty splitter. Bryce Harper also struck out on a wicked split to open the ninth.
"Koji comes out and done what he's done so many times for us," said Red Sox manager John Farrell.
This was a different Uehara than the one who struggled in three Grapefruit League outings before suffering a left hamstring injury, not to mention the man who got hit around at Class A Greenville in his only Minor League rehab appearance on Saturday.
"Well, he had adrenaline," said Farrell. "It was clear. I thought the energy in his delivery, the finish to his fastball, was better than we saw in Spring Training. He threw some splits that had some really good depth. Didn't give in to Harper with the fifth consecutive one he threw him. Much like we've seen a lot from Koji. Three up, three down."
As Uehara ran in for the ninth, the crowd roared with approval.
"I did hear the roar of the fans, but I try to focus on the pitches," said Uehara.
Did he like coming in with no margin for error?
"I don't like small leads," quipped Uehara.
But when Uehara is healthy, he protects them with the best of them.
Ian Browne is a reporter for MLB.com. Read his blog, Brownie Points, and follow him on Twitter @IanMBrowne. This story was not subject to the approval of Major League Baseball or its clubs.