After stirring comeback, seventh-inning errors costly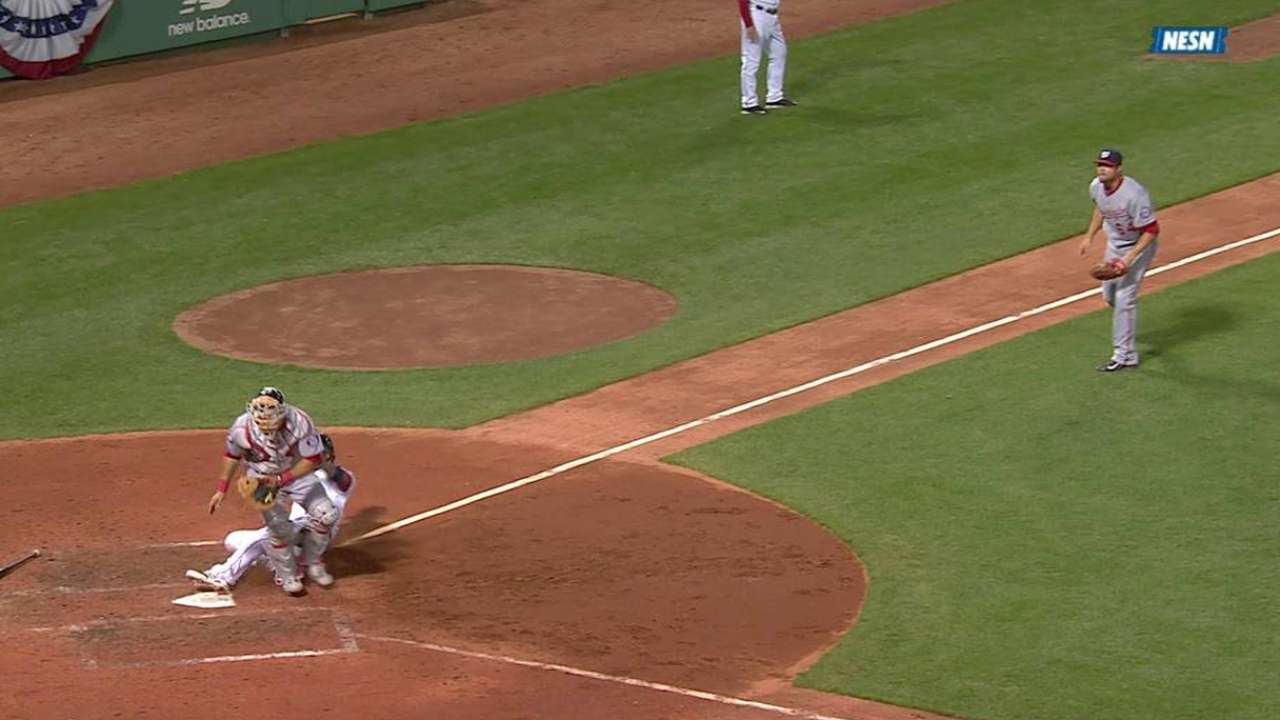 BOSTON -- Nursing a two-run lead after erupting for six runs in the fifth inning, the Nationals appeared to have the night's energy back on their side. What happened over the course of just three outs, however, would change the tone of the game entirely.
Washington committed three errors, hit two batters and allowed Boston to score three runs without recording a hit in the seventh inning of an 8-7 loss at Fenway Park. The string of mistakes left members of the team visibly frustrated, and if what they had to say failed to convey the disappointment, the piercing silence in the visitors' clubhouse certainly did.
"If you continue to kick the ball around, you're going to lose," said manager Matt Williams, whose club has made four errors in the past two games. "Bottom line. So that being said, we have to do better. We have to do better starting tomorrow and give ourselves a chance to win. The last two games we haven't given ourselves a chance."
The collapse in the field began with Ian Desmond. Although the shortstop had a nice offensive night, going 3-for-4 at the dish, he bobbled a one-hopper and watched it roll onto the grass for his sixth error in eight games.
"It sucks," Desmond said. "I don't know what to do. I'm doing everything I can. Sitting here answering questions after every game is brutal."
Adding to the breakdown, Nationals relievers Matt Thornton and Blake Treinen both dealt with shaky command, with each giving Boston a free base after hitting Shane Victorino and Allen Craig, respectively, with off-target pitches. Treinen then committed two errors in the same play, failing to field a slow roller and then throwing it away to the backstop.
"When you give games away, it's frustrating for a team," Thornton said. "But we have high expectations, and I know we'll come out of it."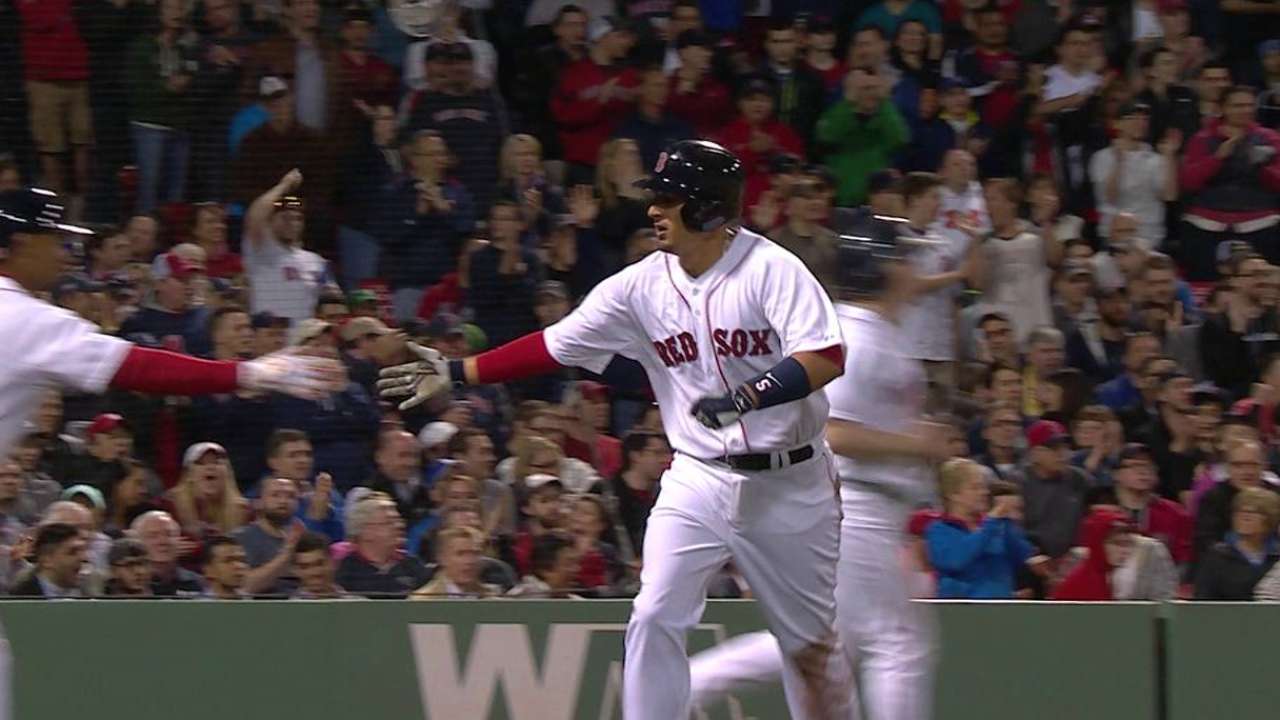 Later in the inning, there was a potential force play at home plate, but Desmond opted to throw to first base for the sure out, allowing the Red Sox to take a one-run lead on the RBI groundout.
"We've got to try to get the play at the plate," Williams said. "If the ball bounces funny, if he bobbles it, if he doesn't have a clean grip, then we want to get an out for sure. But we want to get that out at the plate. There could have been a shot. It was a good break by the runner, going on contact."
Ultimately, the Nationals (2-6) are still a mere eight games into the long stretch of baseball's regular season. Veterans, such as Ryan Zimmerman, understand this and are experienced with weathering slow starts and slumps. Whether younger players are handling expectations the same way remains to be seen, but the club leaders are trying to emphasize keeping that perspective.
"We're here to try to tell them that," Zimmerman said. "Nobody's ever won anything in eight games or lost anything in eight games. Nobody's ever won anything in the first 25 or 50 games. Obviously it is a really young [team], but bottom line is we just need to play better."
Alec Shirkey is an associate reporter for MLB.com. This story was not subject to the approval of Major League Baseball or its clubs.