McCarthy records an MLB first with 'really weird' outing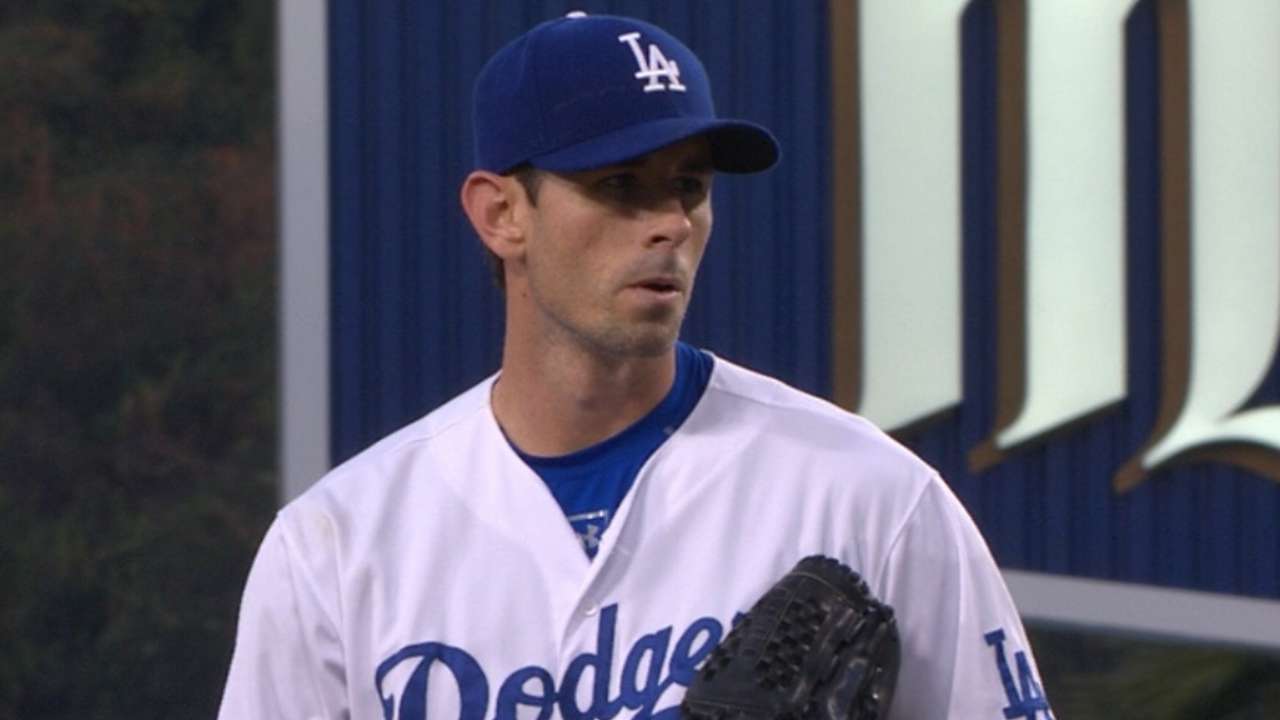 LOS ANGELES -- Dodgers starter Brandon McCarthy Monday night became the first MLB pitcher with the uneven achievement of striking out 10 without a walk while allowing four home runs in the same game.
"A really weird outing," was how McCarthy described it. "I have no idea what that was."
McCarthy -- who got a no-decision in the Dodgers' 6-5, 10-inning win -- allowed home runs to Dustin Ackley and Kyle Seager on what he described as bad pitches, and two home runs to Nelson Cruz on pitches he thought had no chance to leave the ballpark, especially Dodger Stadium on a cool April night.
"Baffling," McCarthy said. "Then you try to do too much when you can't figure out what's going on."
McCarthy now has allowed six home runs in two Dodgers starts. But as unusual as this one was, he finished up strong enough to retire 11 of the last 12 batters he faced, six on strikeouts, and drew praise from manager Don Mattingly for pitching the sixth and seventh innings to rest the bullpen.
"The only silver lining was, I thought Brandon's stuff was good," Mattingly said. "We sent him back out there for the sixth and seventh innings. Those are two huge innings."
It was McCarthy's fifth double-digit-strikeout game and third without a walk. The four homers allowed tied a career high.
Ken Gurnick is a reporter for MLB.com. This story was not subject to the approval of Major League Baseball or its clubs.