After rocky 2014, Drew swinging hot bat early
Infielder swats grand slam off bench, eager to leave last year behind him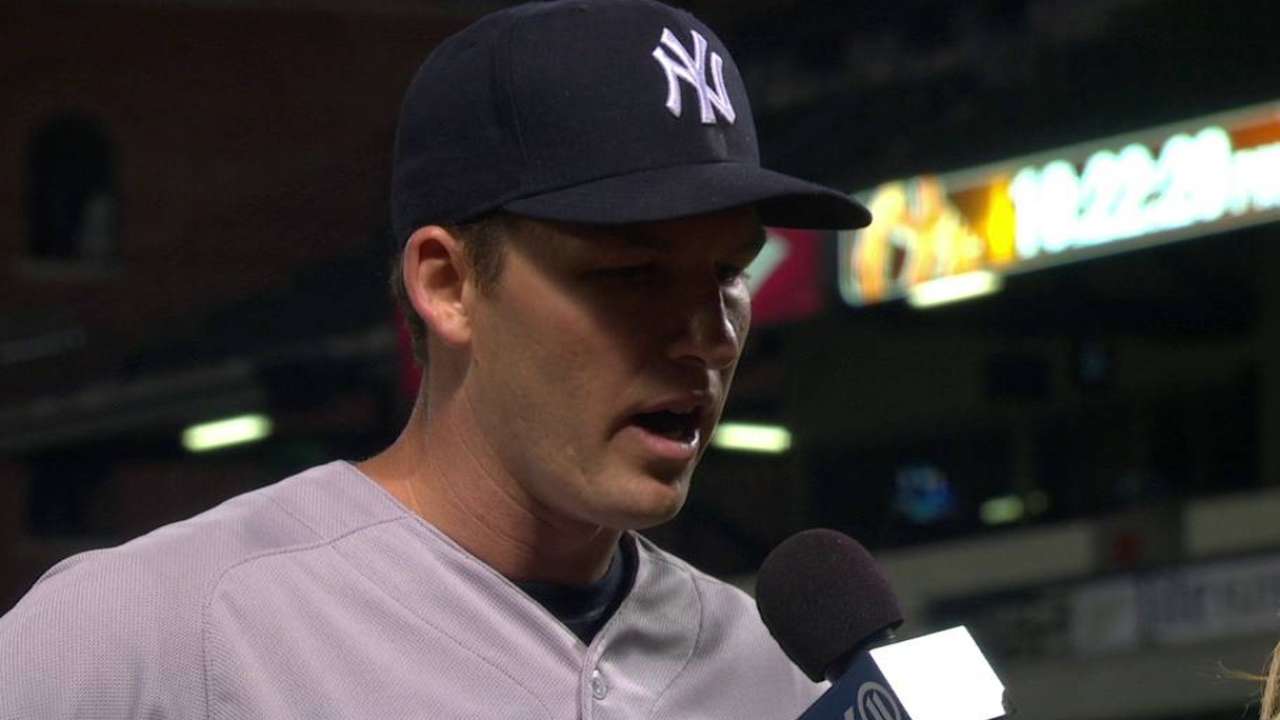 BALTIMORE -- At this time last year, Stephen Drew was stuck in free-agent purgatory, holding out for an agreeable contract and going through the paces of his own spring in Miami. One glance at his 2014 stat line is enough to suggest that it won't become a recommended training program anytime soon.
Arguably no one enjoyed the opportunity to go through a normal exhibition schedule more than Drew, who used the time to take on the challenge of learning second base while logging regular at-bats. As he circled the bases with a pinch-hit grand slam on Monday night, it seemed that the extra work has been paying off.
"It's one of those things where I feel a little more comfortable, trying not to do too much, trying not to put too much pressure on myself," Drew said. "I know what kind of player I am, and I've done it for a long time, so in regards to that, it definitely helped with the at-bats in Spring Training and taking it into the season."
The shot off Tommy Hunter boosted the Yanks to a 6-5 win over the Orioles and marked Drew's second homer in as many games. It was his third career grand slam and the Yankees' first pinch-hit grand slam since Jorge Posada did it on June 6, 2001, off the Orioles' Mike Trombley.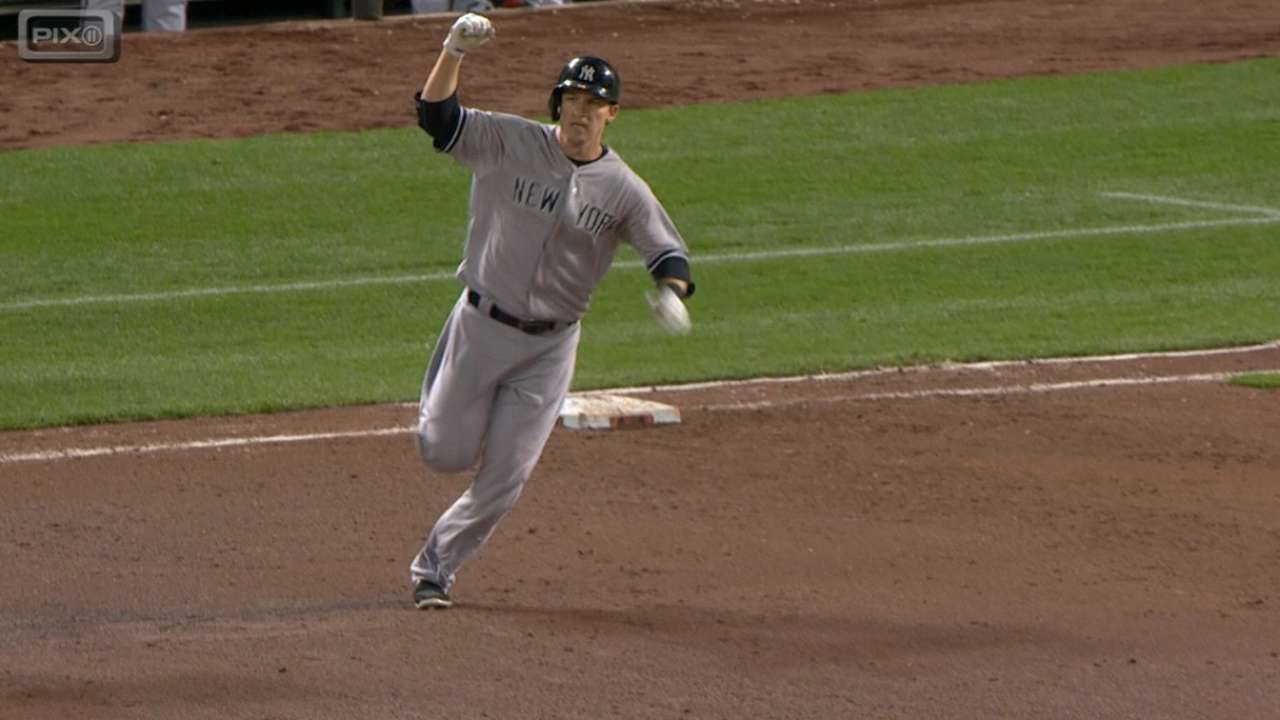 "That's huge. I've never been able to do that in my life," Alex Rodriguez said. "I don't think I have a pinch-hit anything. To come off the bench cold, off Hunter, who is such a good pitcher, get a ball 95 miles per hour and hit it I don't know how many feet, that's pretty impressive."
Drew was in that position because Brett Gardner was hit on the right wrist with a first-inning pitch, leaving the game in the seventh, but Yankees manager Joe Girardi said that he has been seeing positive signs from Drew dating back to the team's time in Florida.
"I know he's capable of hitting the ball out of the ballpark, I've seen him do it a number of times," Girardi said. "He put a great at-bat on Hunter. He got to the count he wanted, he got a fastball, and he hit it out."
Late last season, Drew reflected on his split season between the Red Sox and Yankees -- in which he batted .162 in 85 games, not making his first big league appearance until June -- and said that if there was ever a year he'd like to start over, that would be it.
Offered another chance, Drew expects to finish with some numbers he can be proud of.
"I can't compare it [to 2014], because I've never been in that situation before. I don't think anybody has," Drew said. "This year, I'm just thankful to get that chance to get Spring Training and get going."
Bryan Hoch is a reporter for MLB.com. Follow him on Twitter @bryanhoch and read his MLBlog, Bombers Beat. This story was not subject to the approval of Major League Baseball or its clubs.