MLB.com Columnist
Mike Bauman
Interleague action still shines bright
Mariners-Dodgers clash brings excitement of unconventional matchup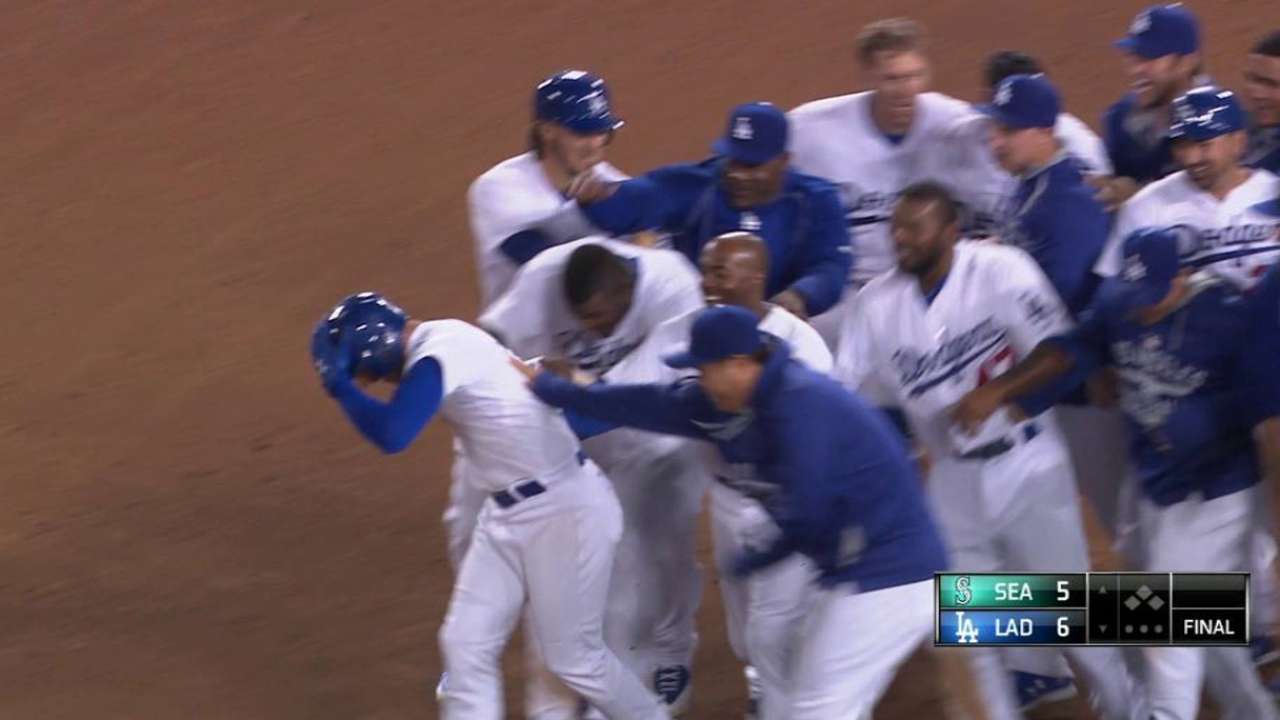 LOS ANGELES -- Interleague Play has become a daily staple of the Major League schedule, but that does not mean that it has descended to the level of the routine or the predictable.
Monday night at Dodger Stadium, we saw proof of the fact that this phenomenon still has the ability to grab the baseball imagination and hold it. This was a fine early-season Interleague match between the Dodgers and the Mariners, two teams with postseason aspirations and the ability to achieve that lofty level.
Some handy, but completely outdated stereotypes were defeated along the way. Neither team would go away quietly, or go away at all, for a considerable length of time. The Dodgers, who once trailed by four runs, finally prevailed, 6-5, in 10 innings.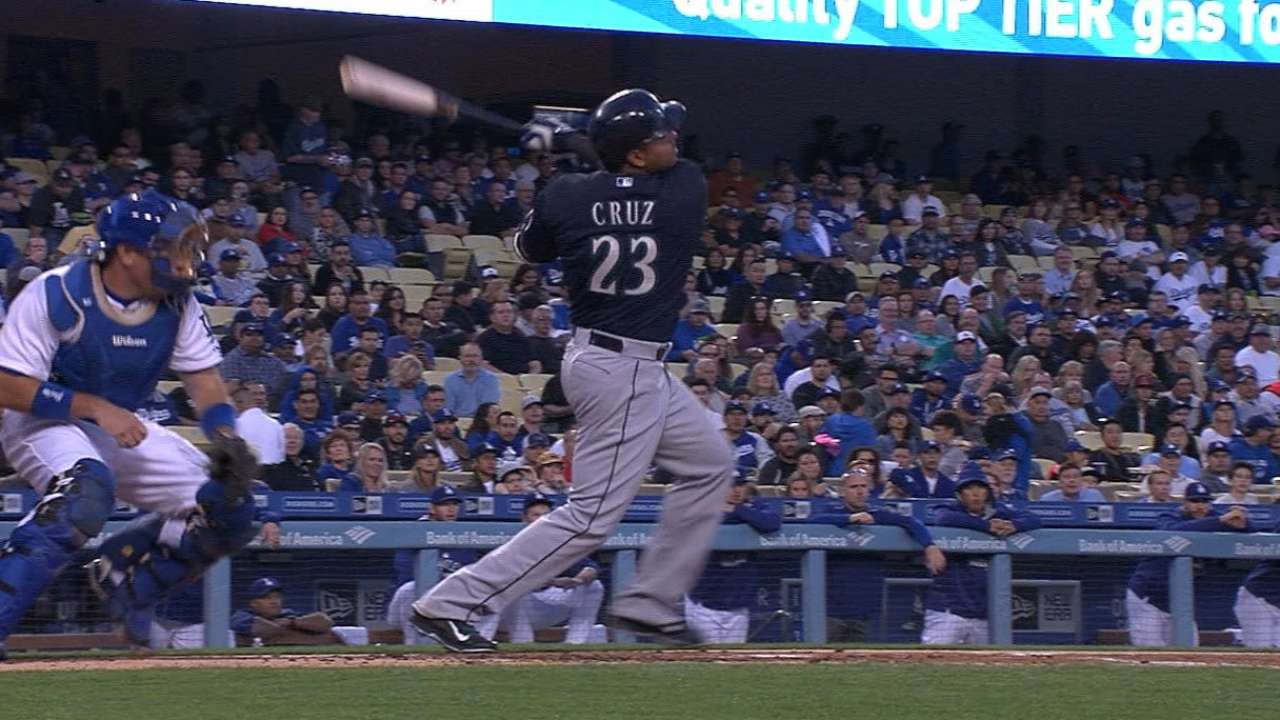 Their game-winning rally was initiated by a pinch-hit double from Andre Ethier, who has been reduced to part-time status in Los Angeles' outfield. The game-winning single was delivered by Alex Guerrero, who was filling in for Juan Uribe at third.
Everybody knows about the Dodgers' star power and the game's largest player payroll. But here was a game being won by the Dodgers' depth, by players in complementary roles, coming through in the clutch. It was a baseball lesson in what can work, both in the 10th inning in April and over the long haul.
"We're going to need all kinds of contributions from all over," said Dodgers manager Don Mattingly.
The Dodgers came back from a four-run deficit. Seattle put up five runs in the first five innings, via four home runs hit off Los Angeles starter Brandon McCarthy.
"My teammates did a great job of getting us back in the game after I put us in a hole," McCarthy said.
But, as Mattingly noted, McCarthy recovered to give the Dodgers shutout innings in the sixth and seventh, thus easing the strain on Los Angeles' bullpen.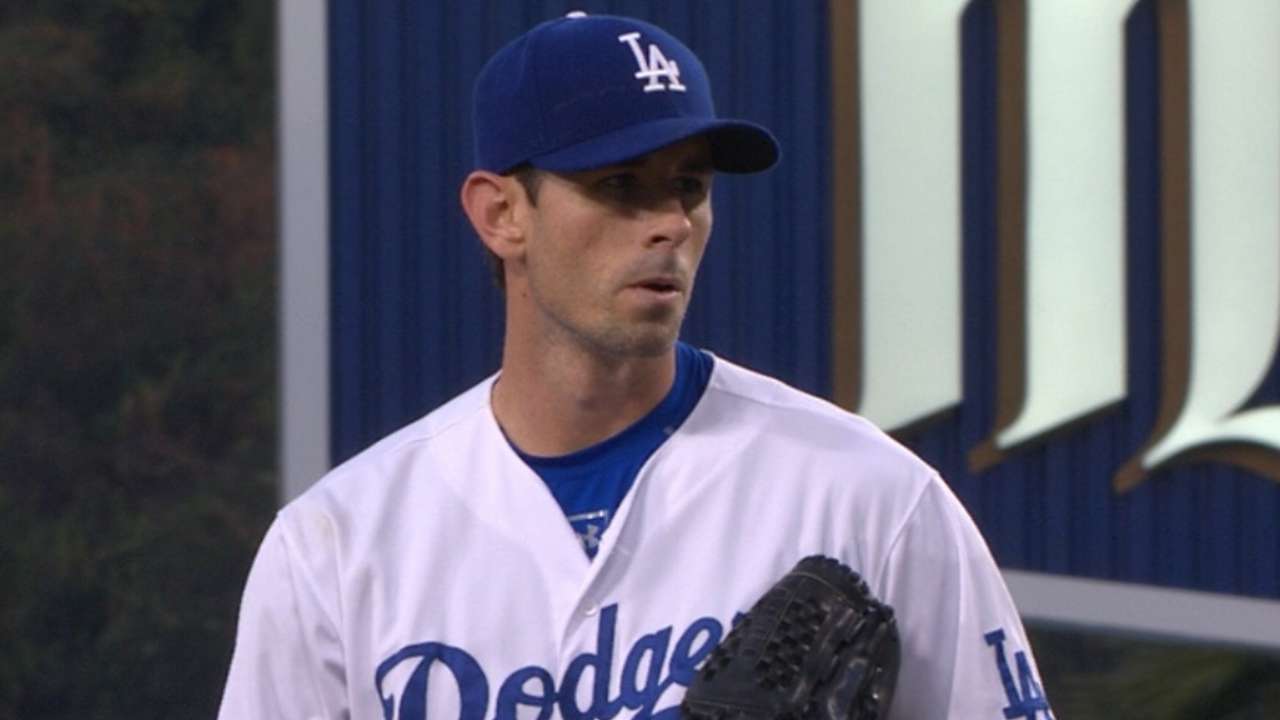 The comeback encouraged Mattingly, as it would encourage anybody who thought that the Dodgers should be a scrappier group than they were in 2014. Nobody doubted the Dodgers' talent last year, but there were questions occasionally raised regarding their resolve. Monday night, though, the Dodgers were a team that conceded nothing.
"That's what we want, for sure," Mattingly said. "A team that can fight and scratch, each guy passing the baton. I thought we saw that tonight. A lot of good things happened tonight. Just so many good things had to happen for us to win this game."
All of that made for a rousing evening and a happy ending for the Dodger Stadium crowd of 42, 202. The Mariners came out on the wrong end of the result, but in a game as compelling as this one, it wasn't as though they had to apologize for their performance.
On their way back into contending status, the Mariners have erased the offensive shortcomings that characterized their down seasons. By adding Robinson Cano, after the 2013 season, and then Nelson Cruz, after last season, Seattle has created a real presence in the middle of its lineup. Add to this the development of its younger players, and this is now a club with not only much more lineup potential, but already more lineup production.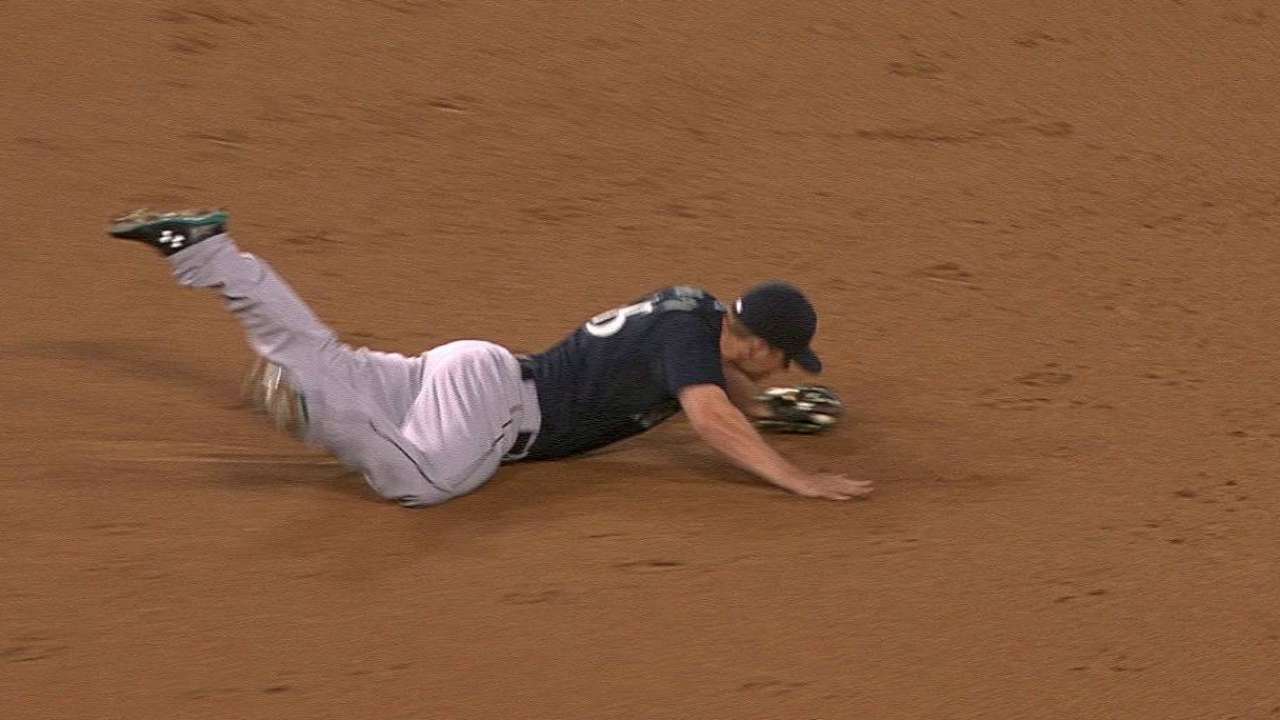 And you could tell that by the way the pitches struck by Mariners hitters were leaving the playing field. Four home runs were hit by Seattle in the space of five innings. Dodger Stadium is typically and justifiably regarded as a pitcher-friendly facility, but these home runs were anything but cheap.
Cruz had two blasts to the opposite field, giving him 201 homers for his career. This was also the third straight game in which he had homered. Dustin Ackley and Kyle Seager also hit homers for the Mariners, who have a healthy total of 11 home runs over the season's first seven games.
This was a fine game, played by two good teams, its value not at all reduced by the fact that it was being played in mid-April. Little more than two decades ago, before the advent of Interleague Play, the Dodgers vs. the Mariners in anything other than the World Series would have been an impossibility. Maybe that can fairly be called progress.
Mike Bauman is a national columnist for MLB.com. This story was not subject to the approval of Major League Baseball or its clubs.