Second five-inning outing just fine for Miller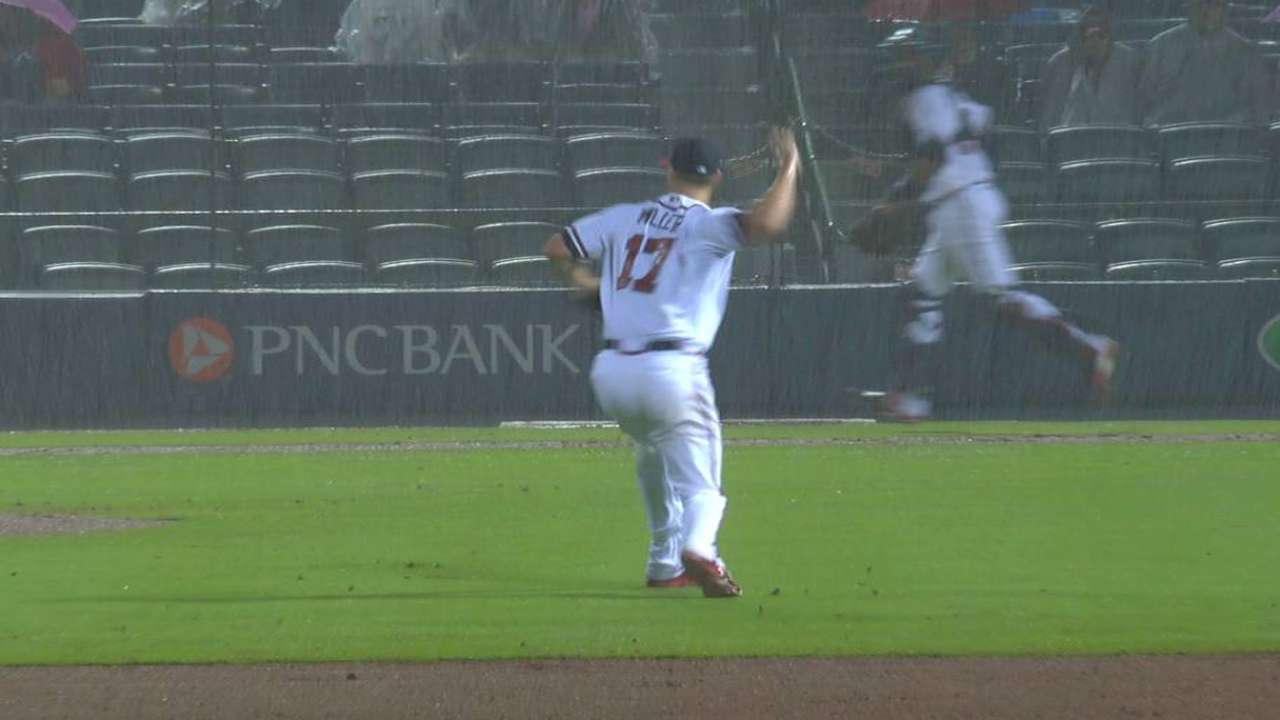 ATLANTA -- Shelby Miller has not yet shown what he can do beyond the fifth inning. But the Braves right-hander might have had an opportunity to do so had he not had to sit through a 39-minute rain delay during the fourth inning of Monday night's 3-2 win over the Marlins.
"Obviously you don't want to have to deal with that kind of stuff, but at the same time, you have to learn from those situations," said Miller, who limited the Marlins to one run and three hits over five innings.
After keeping his arm warm by throwing 10-15 pitches in the indoor batting cage during the delay, Miller provided a scoreless fifth inning that lessened the load on Atlanta's bullpen, which held Miami scoreless until closer Jason Grilli surrendered a ninth-inning run in the process of notching his fourth save.
"That's a big inning, another big inning that our bullpen doesn't have to pick up," Braves manager Fredi Gonzalez said. "He didn't want to come out of the game, but he was at [88] pitches."
Miller's removal after five innings was influenced by the delay, his pitch count and the fact that he was due to bat first in the fifth inning. He was replaced by pinch-hitter Jace Peterson, who began the decisive two-run frame with a pinch-hit single.
"You want to go back out, but that is good managing," Miller said. "Jace goes out there and gets a hit and we ended up scoring two runs, which eventually won us the ballgame."
Miller completed five scoreless innings against the Marlins during his season debut last week. He limited his damage on Monday night to Christian Yelich's RBI groundout in the third inning.
Mark Bowman is a reporter for MLB.com. This story was not subject to the approval of Major League Baseball or its clubs.