Soler power: Rookie smacks two homers in win
Outfielder scores winning run and throws out runner at third base
CHICAGO -- After Jorge Soler hit his second home run on Monday night, an impressive shot to straightaway center that tied the game, he was pushed out of the dugout by his Cubs teammates for a curtain call.
"It was the first time," Soler said, smiling. "I was nervous, too."
The 23-year-old Cuban has looked anything but nervous this season. On Monday, he belted a pair of two-run homers and helped out teammate Jon Lester with an assist in the Cubs' 7-6 come-from-behind win over the Reds in 10 innings.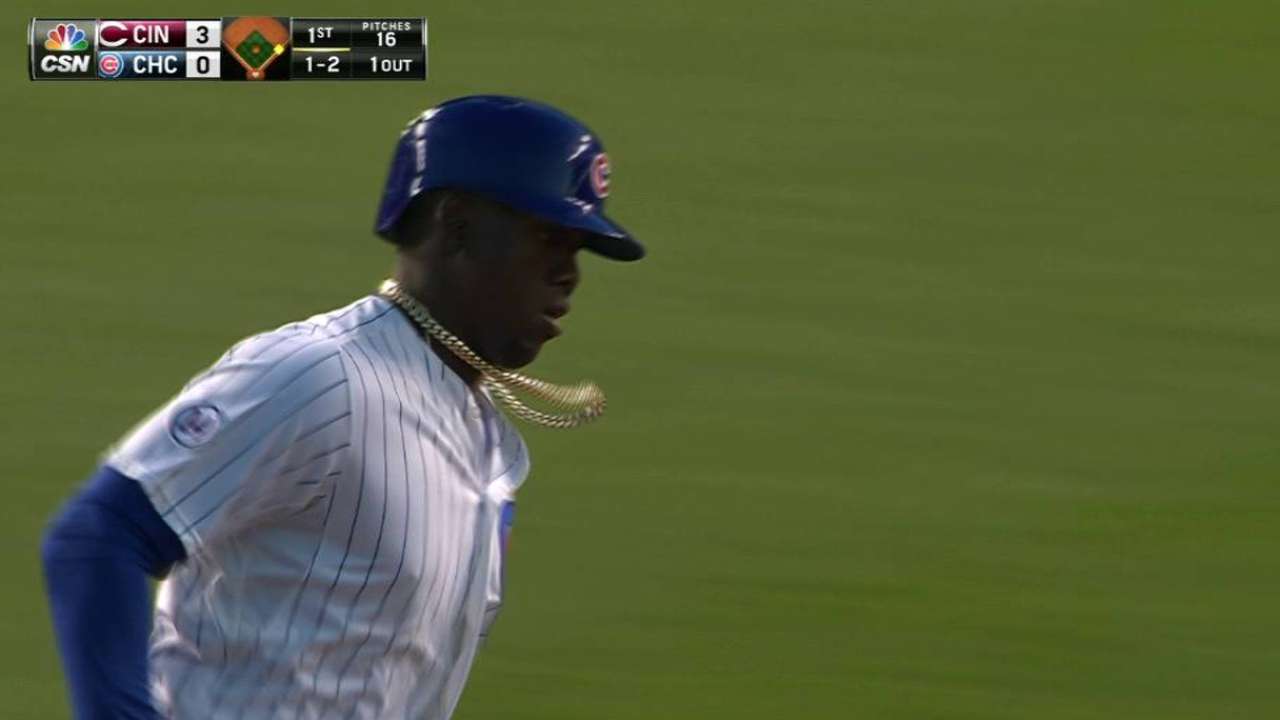 "This guy is really good out there and he's going to keep getting better," manager Joe Maddon said. "Obviously, he comes to play every day. He really sets high standards for himself. He's quiet, but his standards are high."
Soler got some advice from his teammates as well as hitting consultant Manny Ramirez, who joined the Cubs Monday at Wrigley Field.
"I got a lot of tips from Miguel Montero and Starlin Castro and Manny," Soler said through coach Franklin Font. "They told me [pitchers] will throw a lot of breaking balls out of the zone because of the power and the type of hitter I am."
Cubs hitting coach John Mallee also warned Soler he will have to be selective at the plate. He is. Soler has a .320 on-base percentage, is batting .304 overall, and set a career high Monday with four RBIs.
He had a chance at his third two-run homer of the game in the 10th when he came up with a runner on and nobody out, and instead singled to left.
"I was real, real comfortable at that moment because I had seen a lot of pitches," Soler said.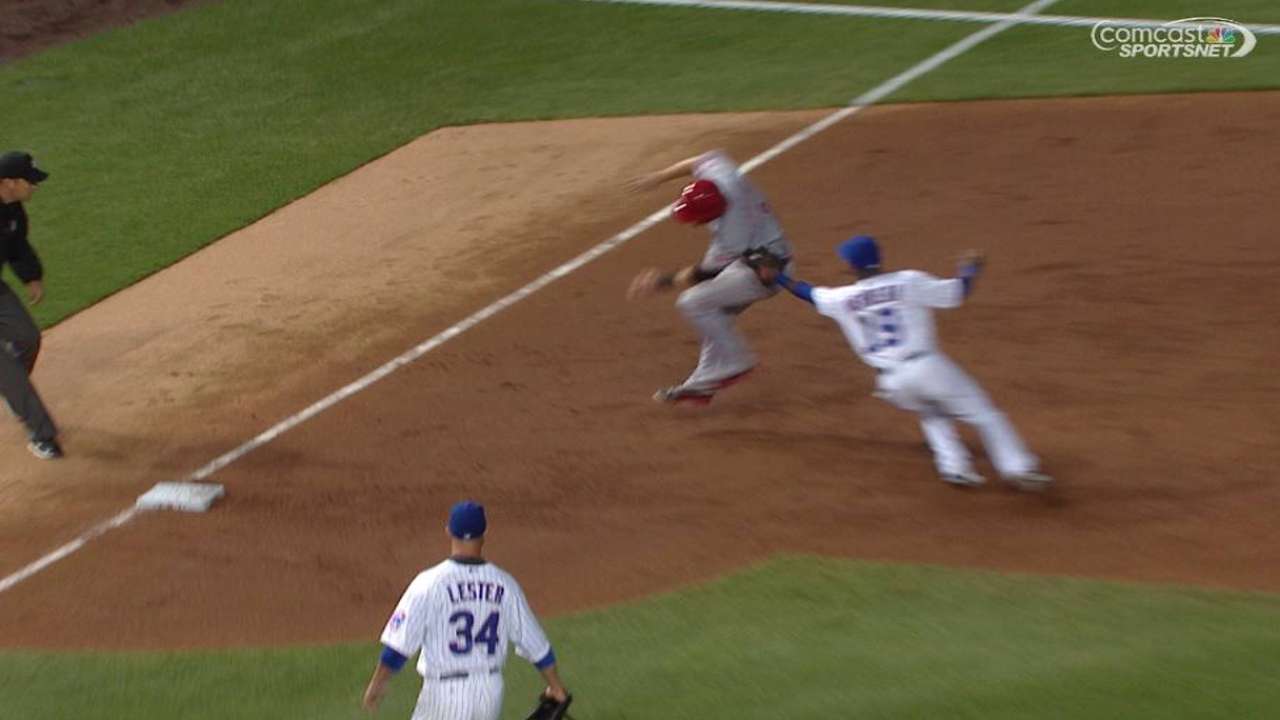 He showed off his arm in the second, chasing down an errant pickoff throw by Lester, and throwing to third in time to get Zack Cozart, who was trying to advance. Maddon called the throw "ridiculous."
"His power is just ridiculous," Lester said of the young outfielder. "He's so young, he's so raw, he's got a long ways to go and it's pretty impressive what he can do right now. Once he plays the game a little longer, he'll figure some things out and how to be an even better hitter."
Carrie Muskat is a reporter for MLB.com. She writes a blog, Muskat Ramblings, and you can follow her on Twitter @CarrieMuskat. This story was not subject to the approval of Major League Baseball or its clubs.