Diaz, bullpen continue struggles late in game
Price believes relievers can straighten out as players settle into roles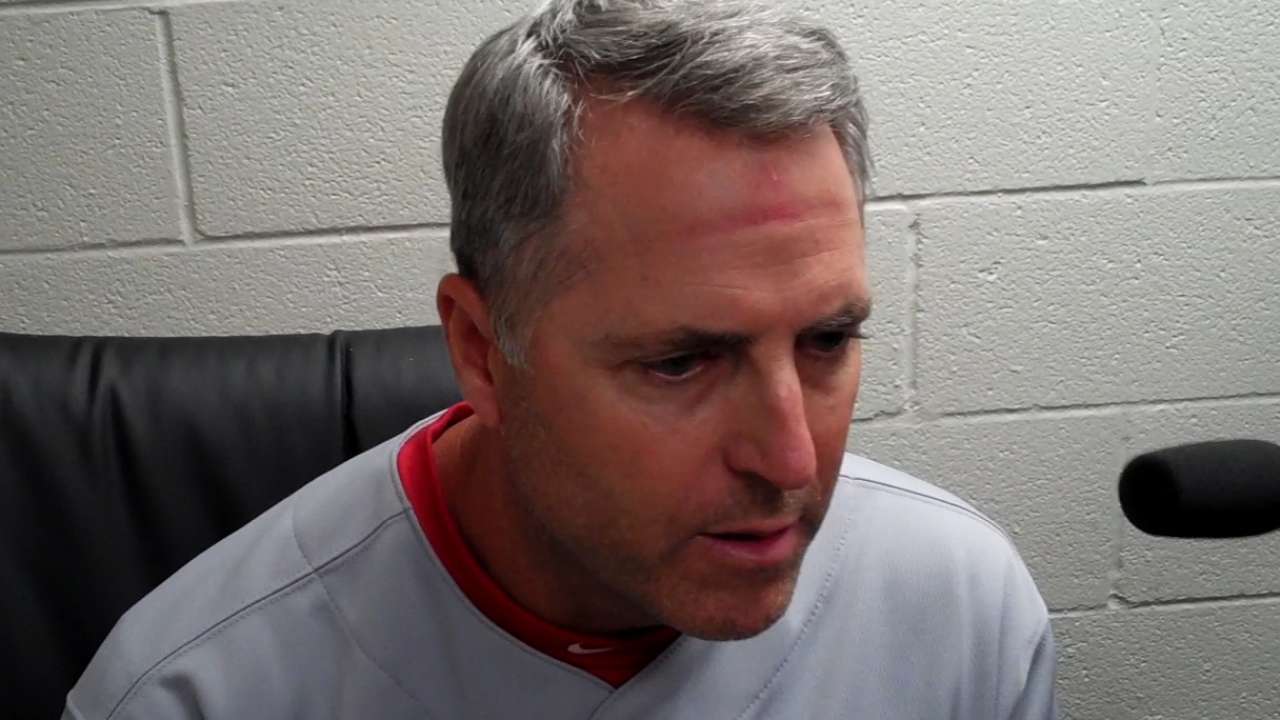 CHICAGO -- Reds manager Bryan Price is trying to find the right bullpen chemistry in the late innings, but he's discovering just how combustible his elements are.
Eighth-inning leads seems to be particularly flammable. For the second-straight day, Jumbo Diaz blew a two-run lead in the eighth within his first two batters. In Monday's 7-6 loss to the Cubs in 10 innings, Diaz walked leadoff batter Anthony Rizzo before Jorge Soler blasted a 96-mph 0-2 fastball for a game-tying, two-run home run to center field.
"It was a game that was set up perfectly. It just didn't work out," Price lamented.
On Sunday vs. the Cardinals, Diaz gave up a leadoff single in the eighth before Jhonny Peralta's game-tying homer. St. Louis handed the Reds a 7-5 loss in 11 innings.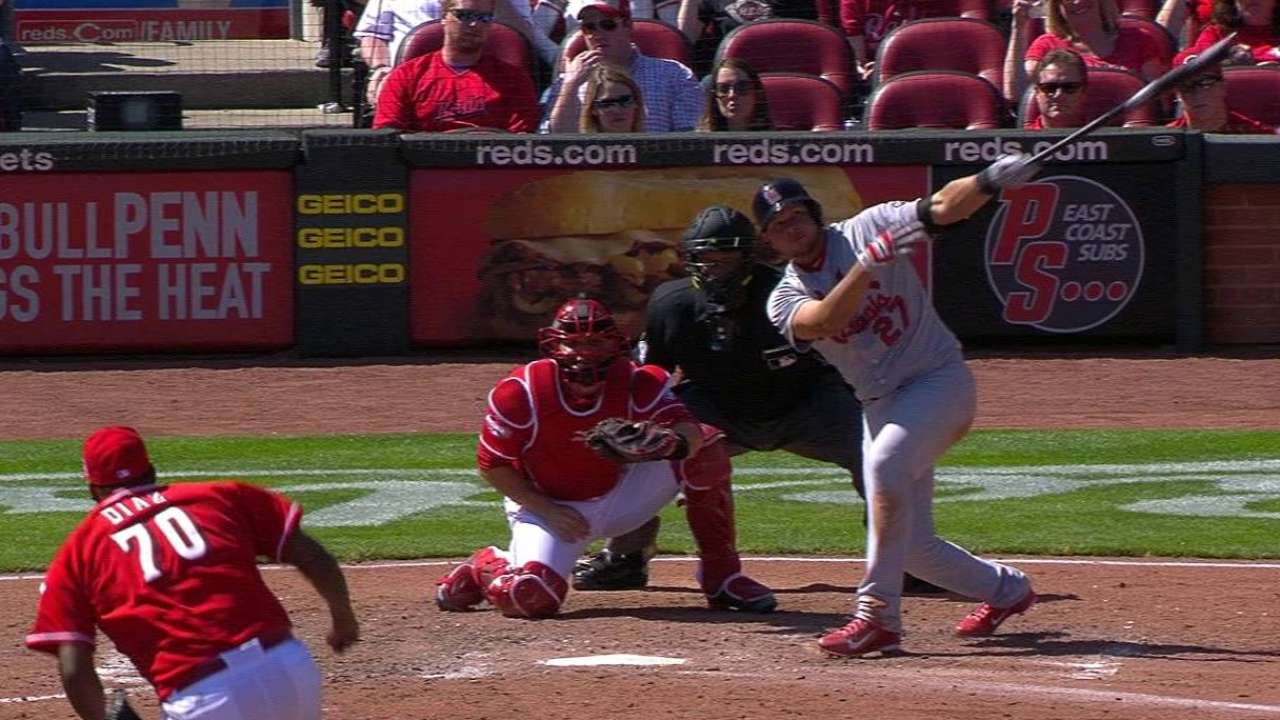 "Anything I can do about it, I'm fighting and trying to do my best," Diaz said. "Two days in a row, I had a rough night. It's very hard for me right now."
The Reds' bullpen has four blown saves in seven games with four homers allowed and a 4.94 ERA. It entered the day 14th out of 15 National League clubs in ERA, and that's despite closer Aroldis Chapman not allowing runs in any of his five appearances totaling five innings. Last season, the bullpen also finished 14th in ERA before changes were made in the offseason.
"Right now, I've asked a lot of these guys -- they've all pitched a lot with the extra innings and the rain delays and things of that nature," Price said. "We should expect more as we move on into the season. I think we have enough talent here to be a lot more consistent than we have been."
Diaz emerged as a possible solution for the eighth when he had three strong outings in his first three games. That came after veteran Kevin Gregg struggled in his Opening Day debut.
Price hasn't given up on Diaz, or any of his relievers.
"I can't just blow these guys up because they go out there and have a rough couple of games," Price said. "We have such a short sample size right now in the season. It's not a matter of losing confidence in Jumbo. He's capable of throwing that eighth inning."
Gregg, the losing pitcher on Sunday, has yet to get on track with a 15.00 ERA in three games. Manny Parra, the losing pitcher on Monday who also has a blown save this season, faced three batters in the bottom of the 10th and didn't retire anyone. He walked two before Burke Badenhop gave up the walk-off, one-out single to Arisemendy Alcantara.
"You can't ask these guys to be emotionally confident in themselves if I jerk them out of a role the first time they don't get the job done," Price said. "We have to throw the ball better out of the bullpen than we have. We have to get more rested. I just believe to be successful, we have to settle into roles."
Mark Sheldon is a reporter for MLB.com. Read his blog, Mark My Word, and follow him on Twitter @m_sheldon. This story was not subject to the approval of Major League Baseball or its clubs.