Knuckling under: Dickey foiled by command issues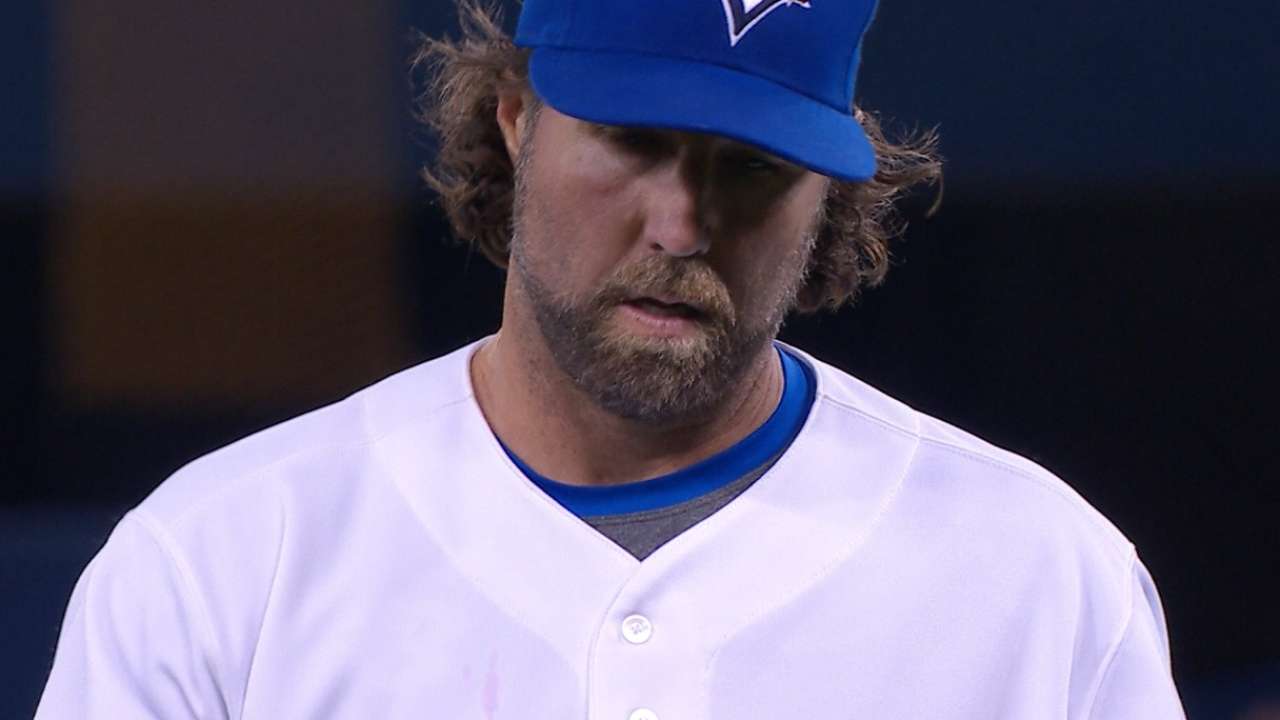 TORONTO -- One of R.A. Dickey's top priorities this season is limiting his number of walks, but he didn't have much luck in that area during the home opener on Monday night.
Dickey came within one of matching a career high by walking five during the Blue Jays' 2-1 loss to the Rays at Rogers Centre. The biggest issue came in the fourth inning when he walked David DeJesus and Steven Souza Jr. with the bases loaded.
Even though it was an all-around solid effort by Dickey, those free passes were enough to cost him a victory as right-hander Jake Odorizzi allowed just one run over eight stellar innings for Tampa Bay.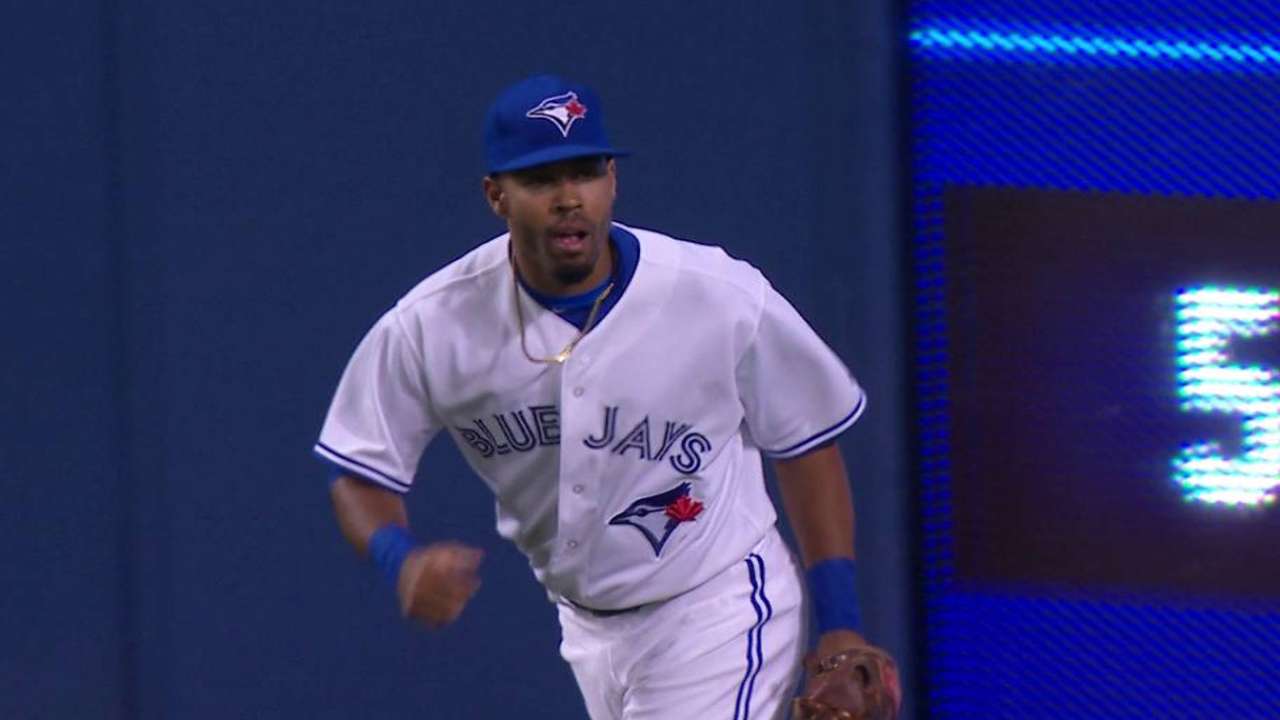 "I throw a knuckleball, some would come out and they'd move a ton, some would come out and they'd stay high," Dickey said of the command issues. "I lost my release point a little bit in the fourth. They really made me work, they did a really good job of laying off some close pitches and I didn't make the big pitch when I had to."
Dickey walked 74 batters last season, which was tied for the third most in the American League. The year before, he walked 71, and while command is usually an issue for knuckleballers, it wasn't one for Dickey during his time with the Mets as he walked 54 or fewer from 2010-12.
The hope is to get back into that range this season. Dickey talked at the end of Spring Training about taking a little bit of velocity off his knuckleball to improve command, and there were positives during the Grapefruit League season with just one walk in three official outings.
The reality is that Dickey's probably not going to limit the number of walks all that much. The knuckleball is a very unpredictable pitch, and while five walks in one game is rare, free passes are something that come with the territory.
One way around those issues is by limiting the damage elsewhere, and that's what Dickey did against the Rays. Even though he was kicking himself after the game for two walks with the bases loaded, they were the only runs he allowed. Dickey surrendered three hits and struck out six en route to his second consecutive quality start, but the lack of run support meant he also was stuck with the loss.
"He threw the ball great all night," manager John Gibbons said. "I've talked many times how it's amazing how you control that thing anyways, throw it over the plate. When you get into a little jam, and there's no breathing room out there, it gets a little tighter.
"But two runs, you'll take that any day, and you expect to win."
Gregor Chisholm is a reporter for MLB.com. Read his blog, North of the Border, and follow him on Twitter @gregorMLB. This story was not subject to the approval of Major League Baseball or its clubs.