Gardner day to day after HBP; gives way to Drew
Outfielder plunked on wrist in 1st inning, exits in 7th with bases loaded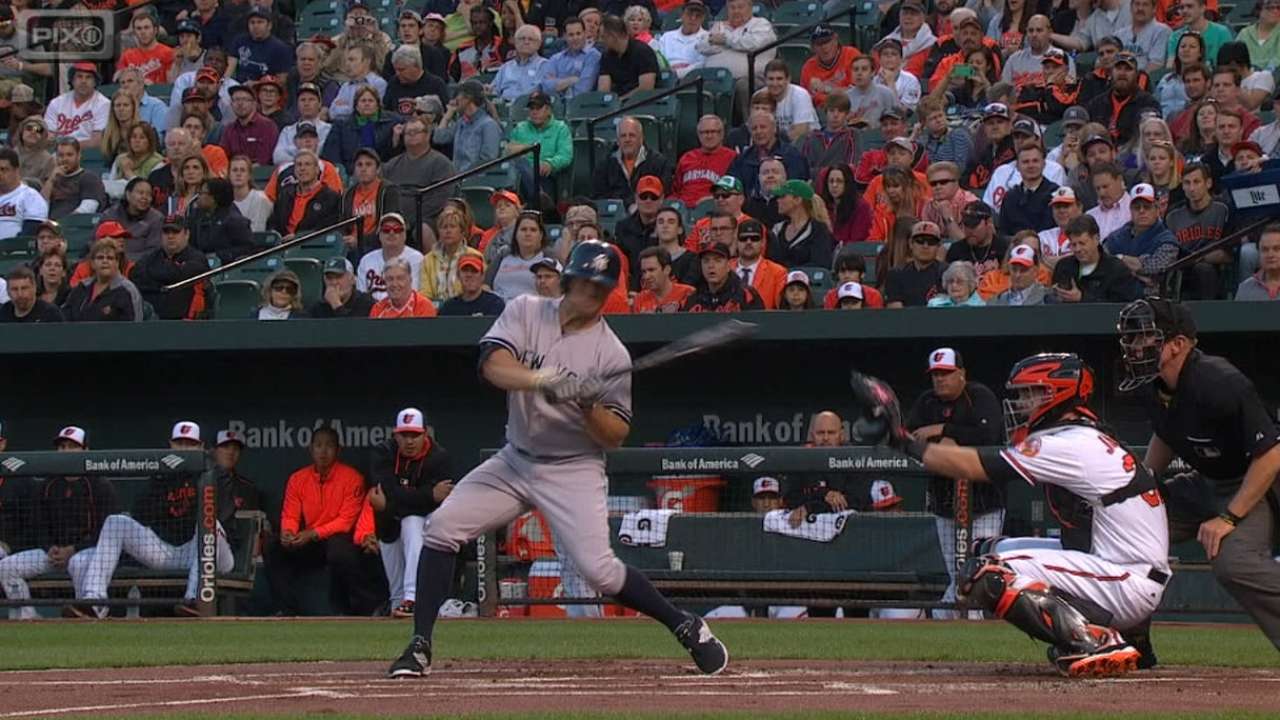 BALTIMORE -- The Yankees expect to be without Brett Gardner's services for at least one game after the outfielder was hit on the right wrist by a pitch in Monday night's 6-5 victory over the Orioles at Camden Yards.
Gardner was drilled by left-hander Wei-Yin Chen in the first inning and remained in the game until the seventh, when he yielded to pinch-hitter Stephen Drew, who hit a go-ahead grand slam.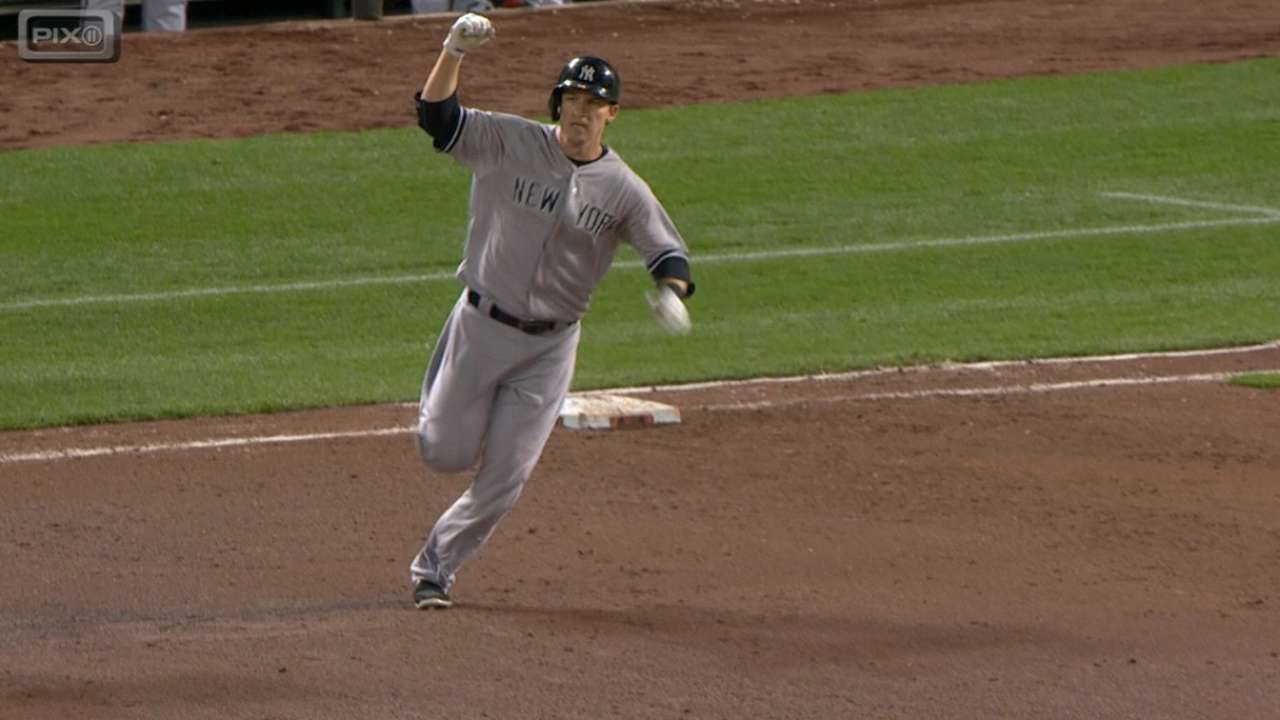 X-rays taken on Gardner were negative.
"It's kind of wait and see, just a day-to-day thing," Gardner said. "I'm just glad that the X-rays look good. We've got a wrap on there for tonight, keep the swelling down, and hopefully I feel good tomorrow."
Gardner is batting .261 (6-for-23) with five runs scored, a double, a home run and three RBIs in six games. He was hit in almost the same spot by a pitch on Wednesday against the Blue Jays; Gardner said the plunkings were a half-inch apart.
"Well, the good thing is they're negative," Yankees manager Joe Girardi said. "Will he play tomorrow? That's a question. We just have to wait and see how he feels. He got hit in the right wrist and, yeah, I'm concerned about him. I'm glad it's not broken. I don't know what we'll have the next few days."
Girardi repeatedly asked Gardner about his wrist, beginning in the first inning, and Gardner said that he confessed before his spot in the batting order came up with the bases loaded in the seventh.
"I let him know that ... if my spot didn't come up, I'd go back out on defense," Gardner said. "But if my spot came up with guys on base, I might not be the best guy to go up there and swing the bat and try to drive them in. Turns out, Stephen Drew was the guy for that job."
Bryan Hoch is a reporter for MLB.com. Follow him on Twitter @bryanhoch and read his MLBlog, Bombers Beat. This story was not subject to the approval of Major League Baseball or its clubs.