Segura finds redemption with glove in ugly win
After three misfires, makes outstanding play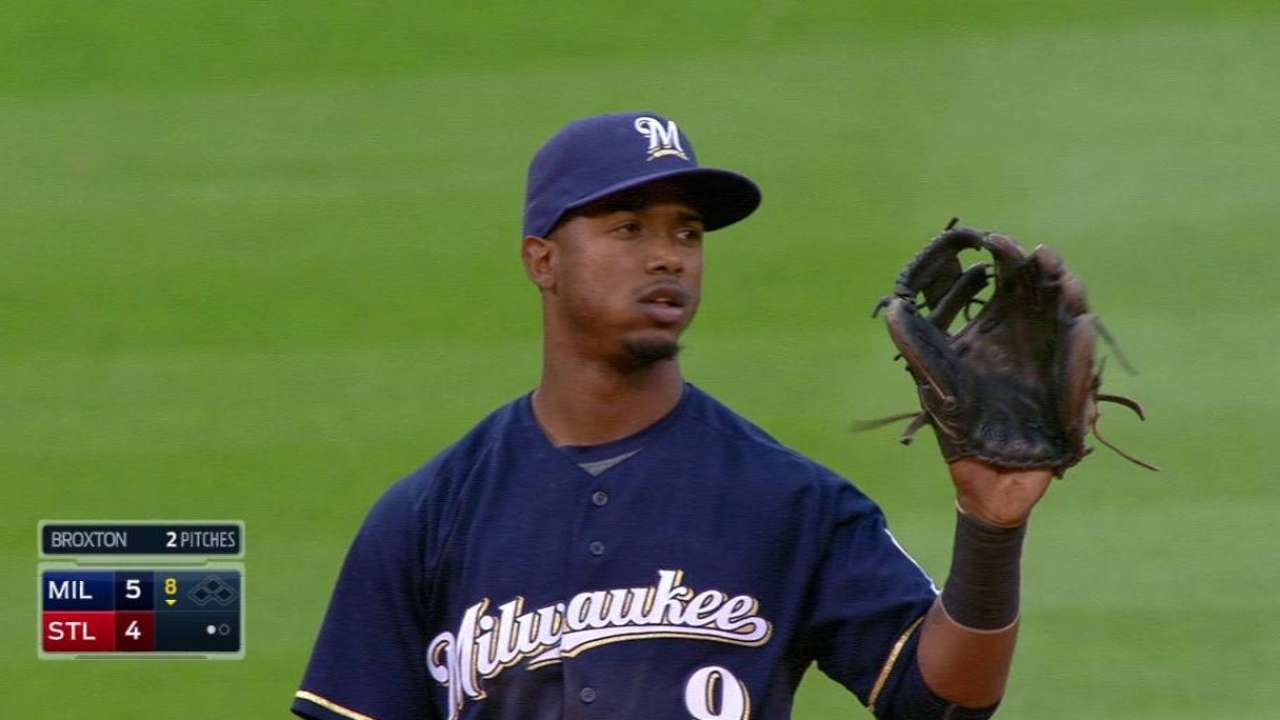 ST. LOUIS -- A sloppy win beats a tidy loss every time, especially when wins are as elusive as they've been for the Milwaukee Brewers.
"I think it's a positive thing," second baseman Scooter Gennett said after the Brewers beat the Cardinals on Monday, 5-4, despite a long list of misplays. "It's not good the way we threw the ball around … but to get a win on a game that we didn't play our best, that's a positive. We'll play better and clean it up a little bit more when it comes to those certain things [opponents] take extra bases on -- we take that away, they won't have a chance."
The Brewers entered the day with a 1-5 record and up against ace Adam Wainwright in the Cardinals' home opener. They ended the day with two errors charged to shortstop Jean Segura (each of which led to an unearned run), another Segura misfire that would have been an error if not for a rule that bars official scorers from assuming a double play, and a Ryan Braun bobble in right field that could have been an error at the official scorer's discretion.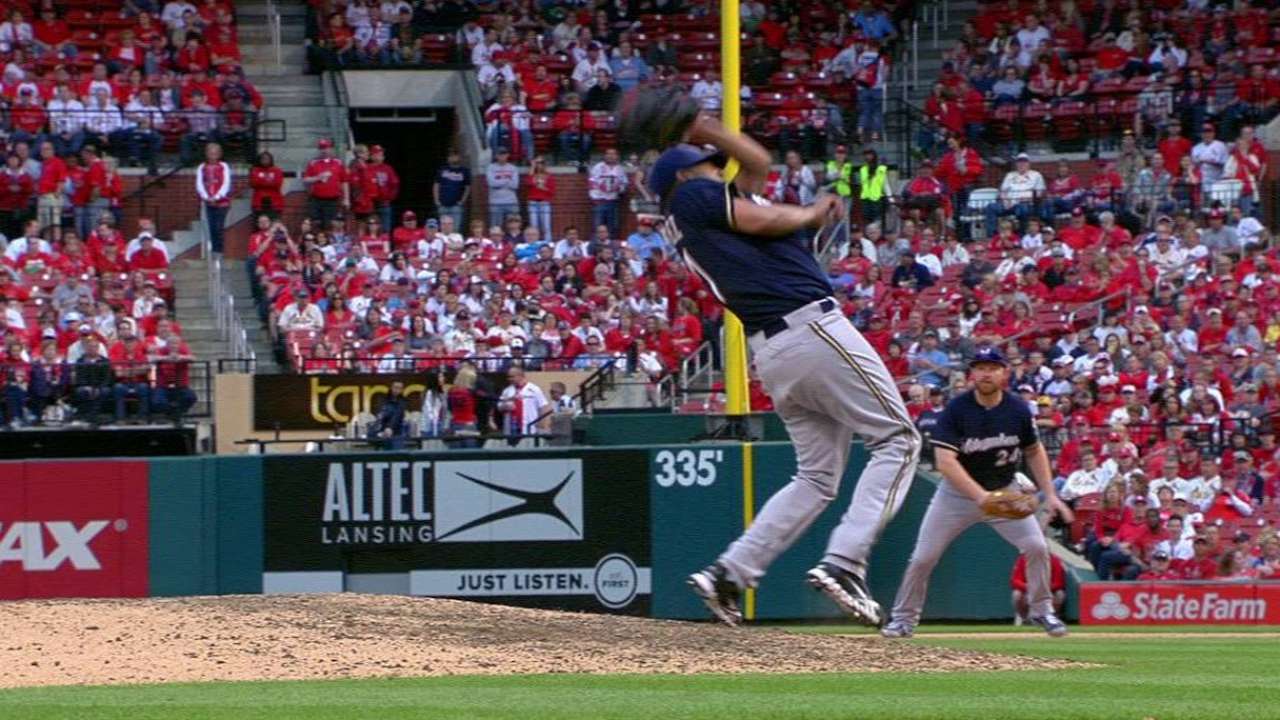 In the fifth, Segura threw wildly on another double-play try, then did the same in the seventh on Matt Holliday's grounder up the middle. On all three occasions, circumstances forced Segura to make a firm throw, and he missed high.
"You can't control making errors in the game. It's part of being human in baseball," Segura said. "I don't want to make any mistakes, but just don't stop. Come strong and keep doing your best and be ready for the next one. I make those two errors, and then I make the diving play that might save the game. … It was a big play to me."
Adam McCalvy is a reporter for MLB.com. Follow him on Twitter at @AdamMcCalvy. This story was not subject to the approval of Major League Baseball or its clubs.