Fielding miscues costing Twins this season
Club misplays several balls while falling to Royals in home opener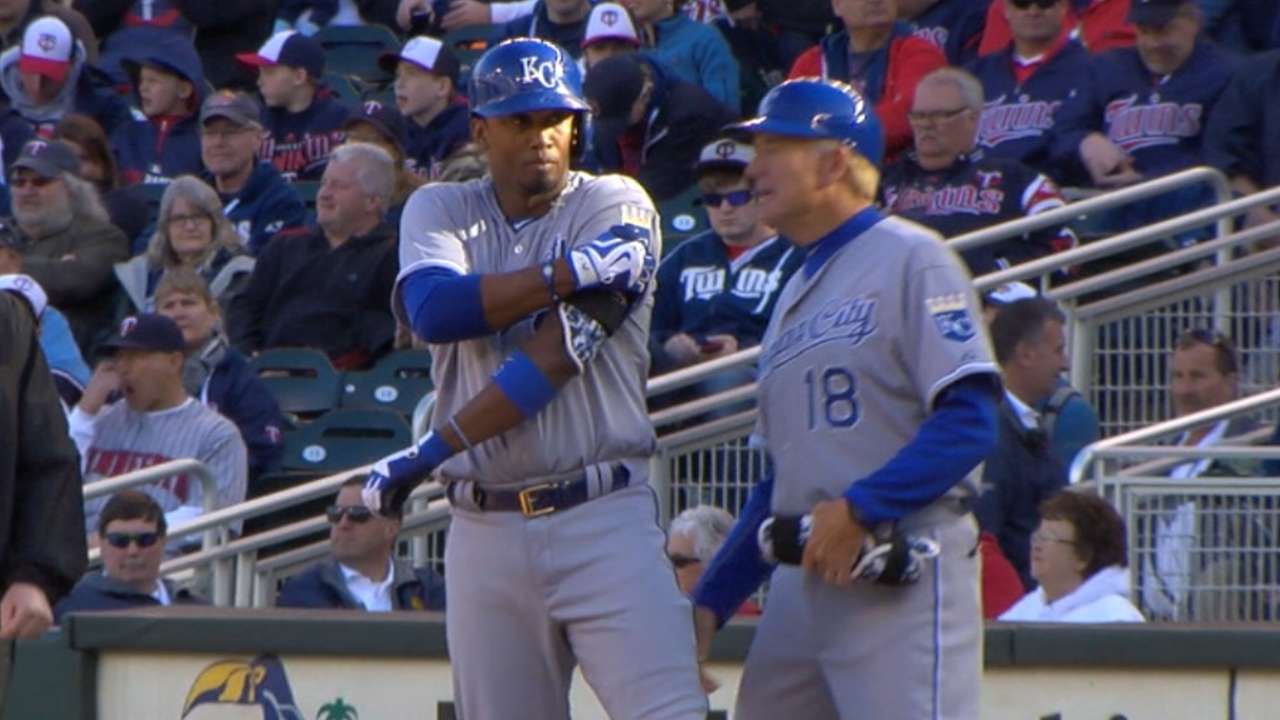 MINNEAPOLIS -- With all the pomp and circumstance that comes with hosting a home opener, Monday was primed to be a good day for the Twins with a sold-out crowd at Target Field.
Instead, it ended with an ugly 12-3 defeat to the unbeaten Royals keyed by several defensive miscues by the Twins, just a day after they dropped three popups in a loss to the White Sox.
Right fielder Torii Hunter, who came up to the plate to a standing ovation in the first inning in his return to Minnesota, was later booed in the sixth inning for missing the cutoff man on a throw that rolled into the infield to allow a run to score. Hunter blamed himself for the play, and he said the boos were warranted, as it was one of several defensive lapses by the Twins, who suffered the most lopsided loss in a home opener in franchise history and are now 1-6 on the year.
"All these fans came out to see the Twins play and we didn't play Twins baseball," Hunter said. "I don't know what we played. Bad News Bears baseball."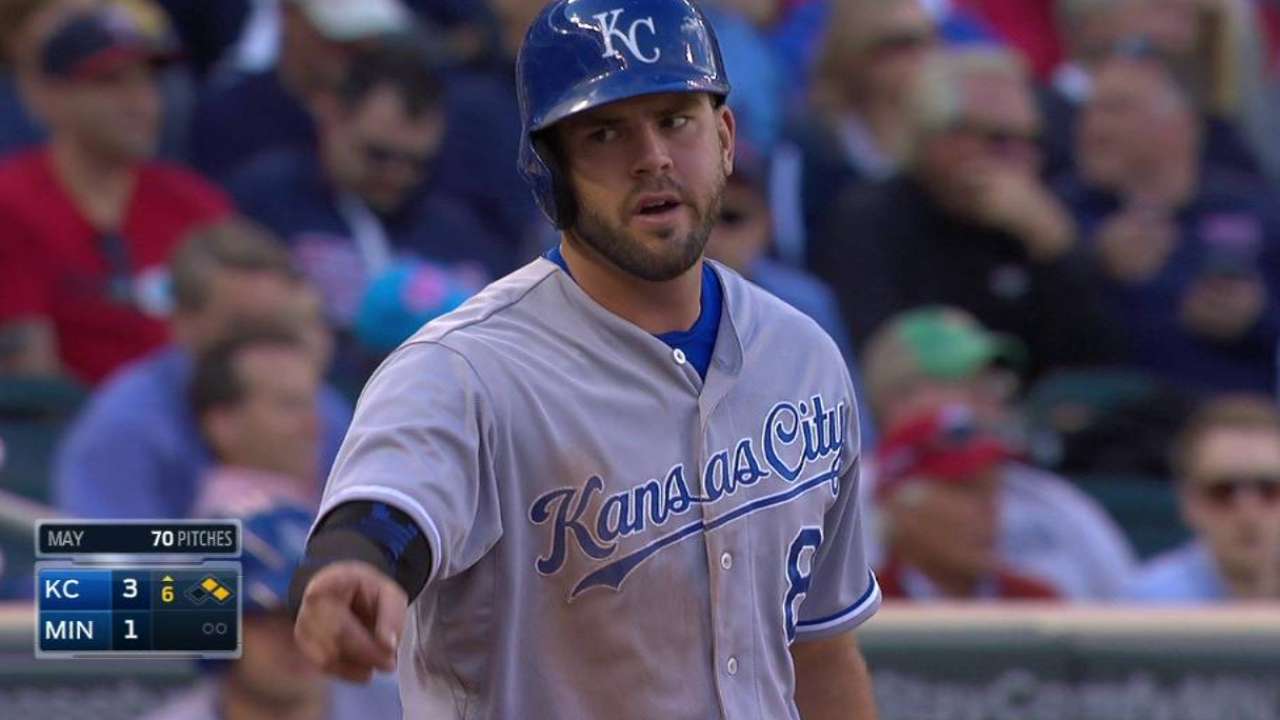 Right-hander Trevor May took the loss by allowing five runs in 5 1/3 innings. It was hard to fault him, as the defense let him down several times. The Twins were unable to get an out on a grounder hit by Mike Moustakas in the third that eventually led to a run, and Oswaldo Arcia dropped a popup on a sliding attempt the next inning.
It was more of the same in the sixth, with Hunter's throwing error allowing Moustakas to score from first on a double from Lorenzo Cain. Eric Hosmer followed with a deep line drive to left-center field that hit off Arcia's glove to score Cain.
But it was a six-run eighth inning that ultimately sunk the Twins, including a costly fielding error from shortstop Danny Santana on a routine grounder hit by Salvador Perez with the bases loaded and the infield in. The Twins also walked home a run and hit two batters, including one with the bases loaded.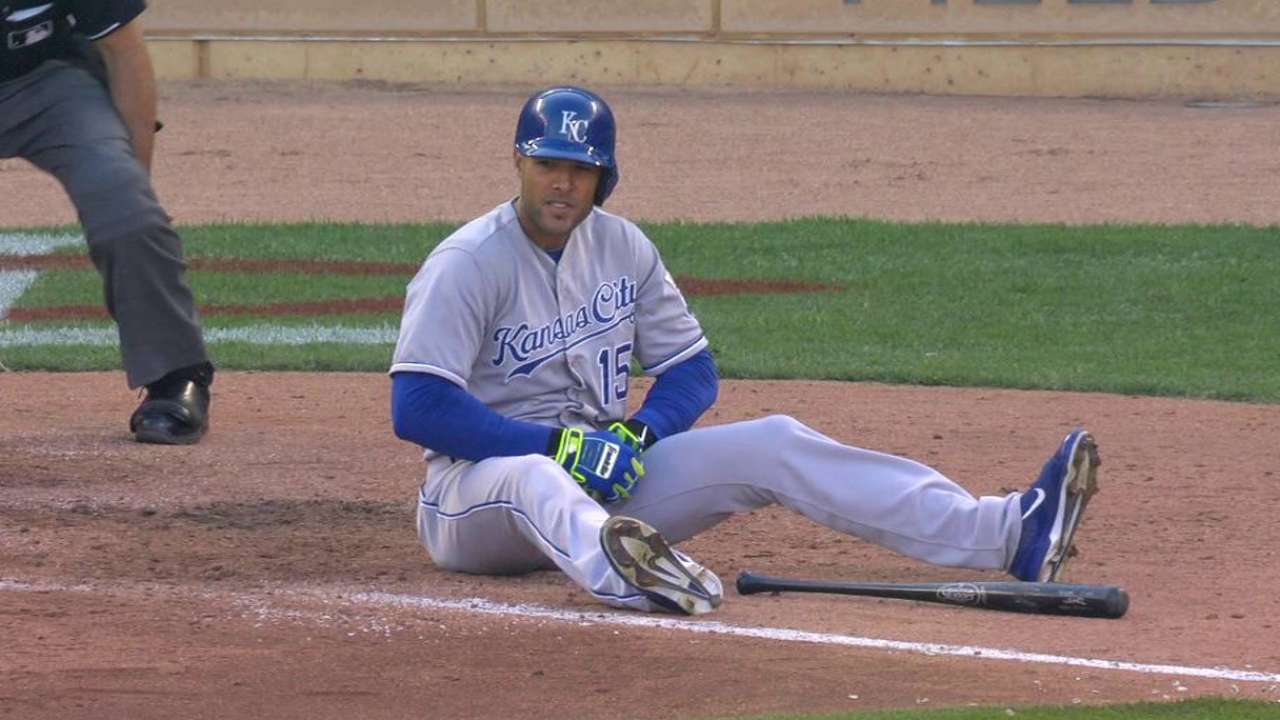 "That inning wasn't pretty by any means," Twins manager Paul Molitor said. "I thought a lot of things we were doing well in Florida haven't translated into how we've performed here this first week. Collectively, defensively we're making mistakes. We're throwing the ball around and missing cutoff men."
Considering that defense was emphasized throughout Spring Training in Molitor's first year as manager, it's even more glaring early this season, even if those mistakes can be corrected.
"It hurts," Hunter said. "Trust me, we spent a lot of time on defense this Spring Training. Just to come here and have the last couple days, defensively that's not us. But I definitely think it's going to get better. It's uphill from here."
Rhett Bollinger is a reporter for MLB.com. Read his blog, Bollinger Beat, and follow him on Twitter @RhettBollinger. This story was not subject to the approval of Major League Baseball or its clubs.