La Stella injury raises questions about Bryant promotion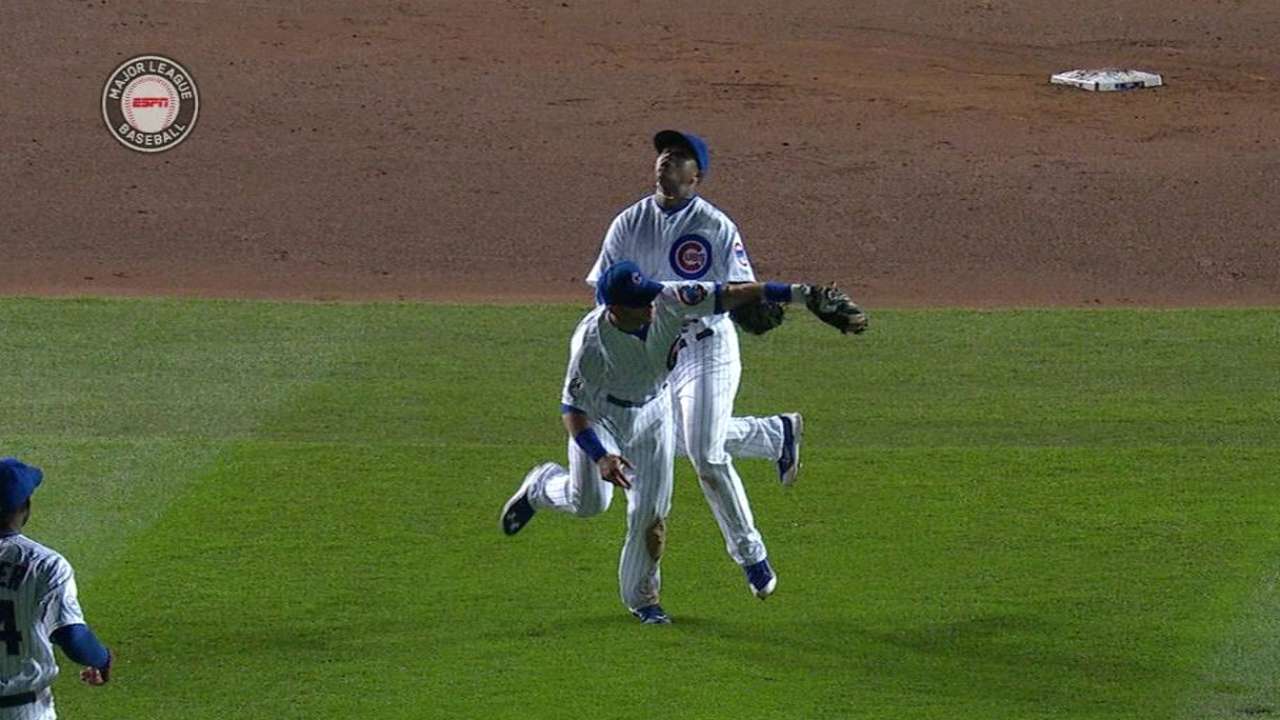 CHICAGO -- Cubs infielder Tommy La Stella, sidelined with a strained right side, was to try and swing on Monday to see if he can pinch-hit. If not, the Cubs might need to make a roster move, and any time someone says that around the team, Kris Bryant's name comes up.
Bryant, who smacked nine home runs and batted .425 in 14 Cactus League games in Spring Training, was 5-for-16 with two home runs and one double in four games at Triple-A Iowa, which opened a four-game series in New Orleans Monday. Could Bryant be up sooner rather than later?
"Maybe. We'll see," Cubs president of baseball operations Theo Epstein said Monday. "We'll weigh all the factors. I said during Spring Training that his performance last year and even during Spring Training showed that he's really close and that we're probably more likely to get him sooner rather than later.
"[Iowa] just started," Epstein said. "We're trying to get [Bryant] into a good rhythm down there. We'll see. His development is an important factor and the needs of the big league team as well."
La Stella has not played since April 8, and was not available all weekend against the Rockies. Manager Joe Maddon said they would see how La Stella responded to treatment Monday, and then make a decision.
"We'll talk about that postgame today," Maddon said. "That's going to be about him and the [athletic] trainers and relying on their judgement and making their best call."
Carrie Muskat is a reporter for MLB.com. She writes a blog, Muskat Ramblings, and you can follow her on Twitter @CarrieMuskat. This story was not subject to the approval of Major League Baseball or its clubs.