Ausmus sticks with Castellanos over V-Mart in late spots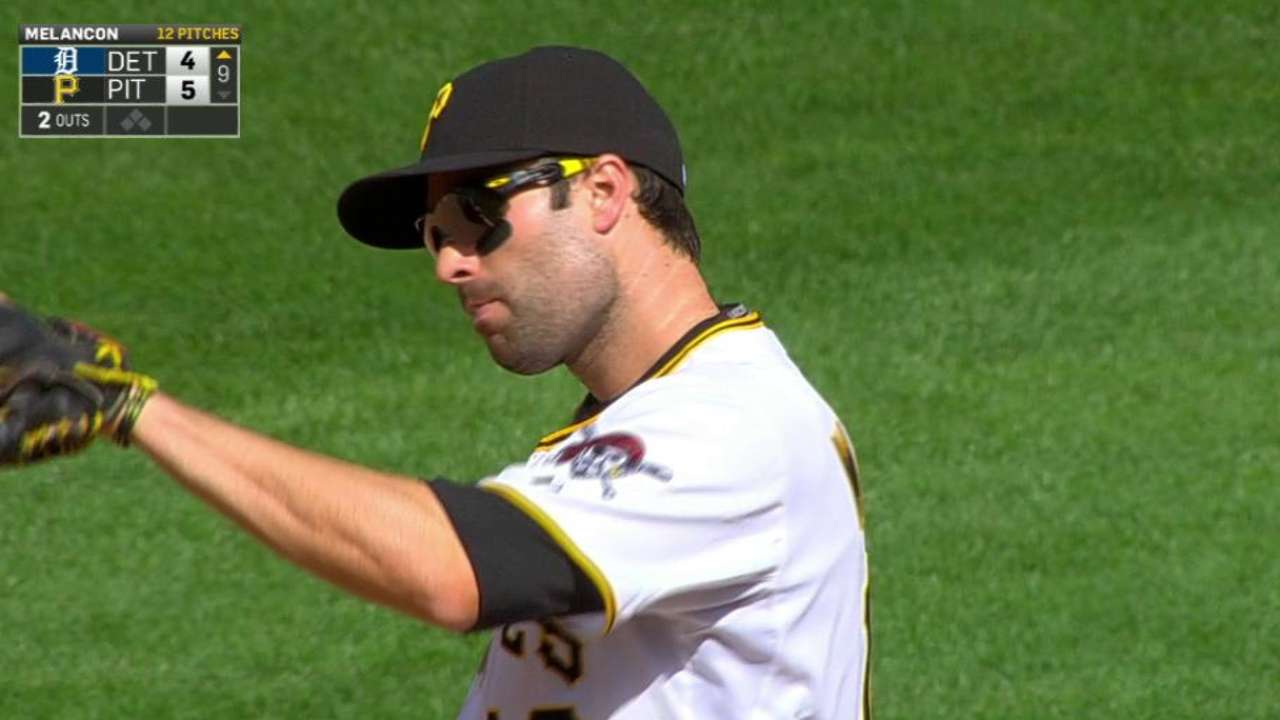 PITTSBURGH -- The Tigers had one hit and one walk through six innings against Gerrit Cole. The hit belonged to Nick Castellanos.
The Tigers had six hits over the final three innings. Castellanos had four outs over his final two at-bats.
His Monday afternoon at PNC Park went in reverse compared to the rest of Detroit's offense, but under the circumstances, it was not going to end with him on the bench, even with the American League MVP runner-up looming.
"Nick's a pretty darn good hitter," manager Brad Ausmus said after the 5-4 loss to the Pirates. "He took some good swings today, too. I felt Nick had an opportunity [to turn the game] as well."
The flip side of the Tigers losing the designated hitter slot in a National League park, and thus losing Victor Martinez from their lineup, was having Martinez available to pinch-hit. Ausmus could rest his hitter while saving him for an at-bat in a high-leverage situation.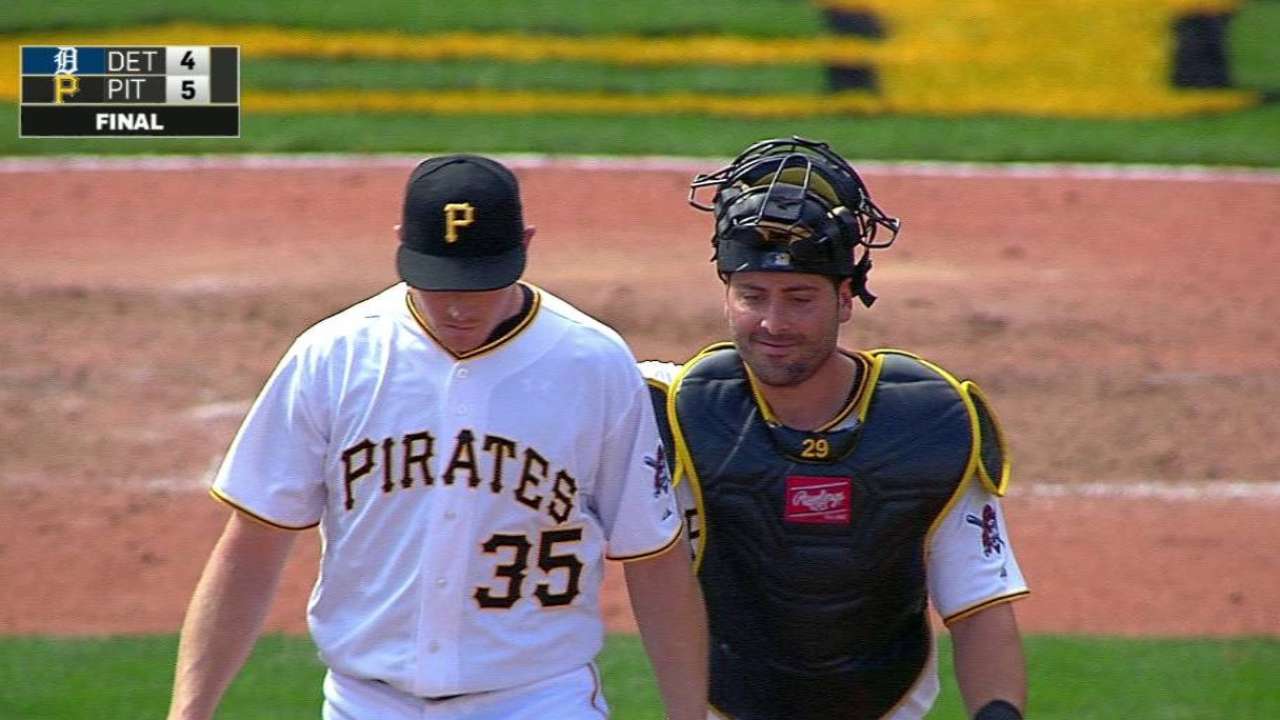 By the time Martinez hit, Detroit's two late rallies were essentially extinguished. Martinez was the tying run when he stepped to the plate, but with the bases empty with two outs in the ninth against Mark Melancon, who struck him out to end it.
In between, the Tigers had two bigger opportunities -- one with the bases loaded and nobody out in the seventh, the other with the potential tying run and none out in the ninth. Both times, Castellanos hit into a double play.
Both times, Ausmus admitted, it was a consideration.
"I thought about it," Ausmus said. "Really the only thing with Nick that last time up, the only thing that kills you is the double play. But still, Victor gets a chance to tie the game. So I decided to let Nick hit."
On the seventh-inning opportunity, Ausmus said, "My gut told me we were going to have a chance later in the game, quite frankly. I didn't want to be caught short where we wouldn't be able to run or wouldn't be able to pinch-hit with a pitcher coming up. I felt like we'd have a chance later, and it turned out we did."
Castellanos saw Cole well, taking a slider down and in and lining it into left field in the second before lining out to right field in the fifth. When Jared Hughes replaced Cole with the bases loaded in the seventh, Castellanos jumped the first pitch and grounded it to short, scoring a run but costing two outs.
Jason Beck is a reporter for MLB.com. Read Beck's Blog and follow him on Twitter @beckjason. This story was not subject to the approval of Major League Baseball or its clubs.