Between early and late HRs, Anibal delivers solid start
Tigers righty gives up leadoff blast in first, then pair of dingers in seventh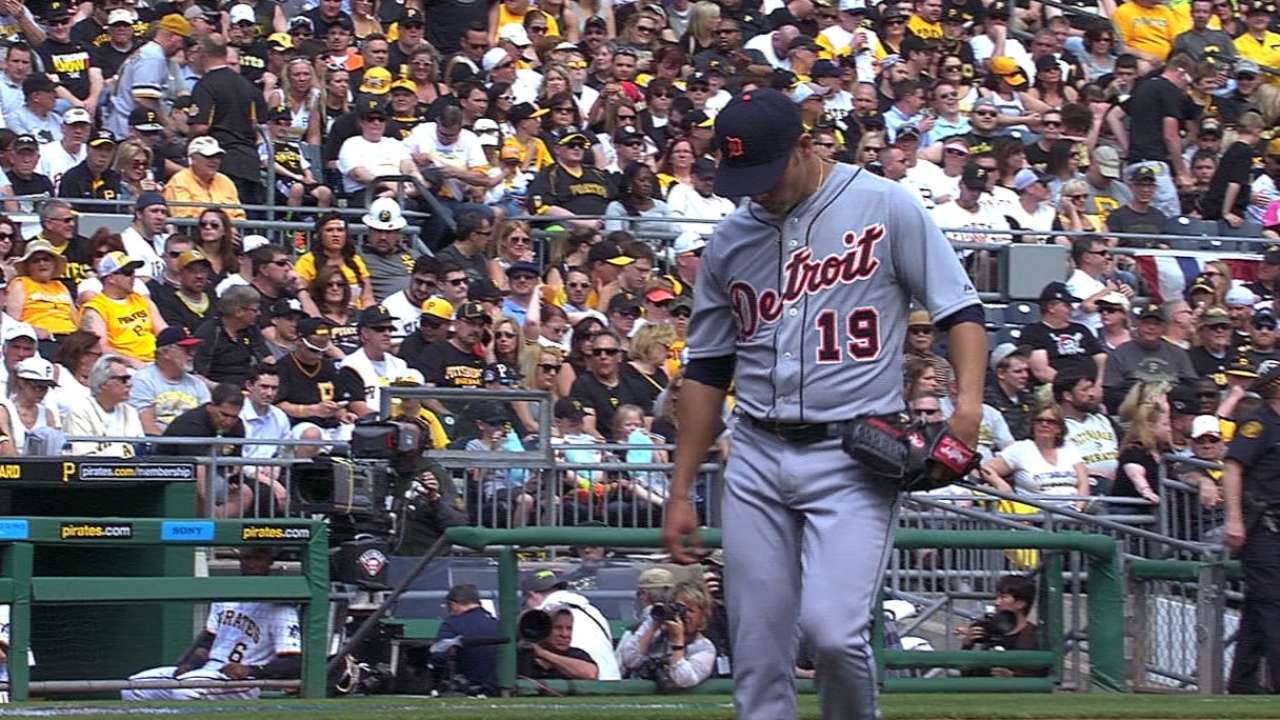 PITTSBURGH -- Anibal Sanchez didn't throw out the first pitch Monday. His first pitch simply went out. So did his last.
In between, Sanchez got on a roll, retiring 12 Pirates in a row from the third inning through the sixth. His bookends spoiled an otherwise good outing.
"I hope he goes back to the hotel tonight understanding that despite what showed up on the scoreboard, he threw the ball pretty well," manager Brad Ausmus said.
The lingering question coming out of Monday's 5-4 loss is whether it sets up a trend.
"It's one game," Ausmus said. "I'm not going to start harping on him giving up home runs. It was one game."
The long ball is not prevalent in Sanchez's Detroit history. He gave up nine home runs over 182 innings in 2013, resulting in the best home-run rate in the American League. He actually improved that rate last year with four homers over 126 innings.
He hadn't given up multiple home runs in a game since the A's hit three in the 2013 AL Division Series. His last two-homer regular-season game was Sept. 9, 2012.
All that made Sanchez's Spring Training numbers look odd, even if they meant little. He gave up seven homers over 30 innings in Grapefruit League play. Five, however, came in two starts against the Phillies, three of them in Clearwater on March 29.
"Spring Training is totally different," Sanchez said. "You never have any kind of game plan for the games in Spring Training. Here, it's totally different."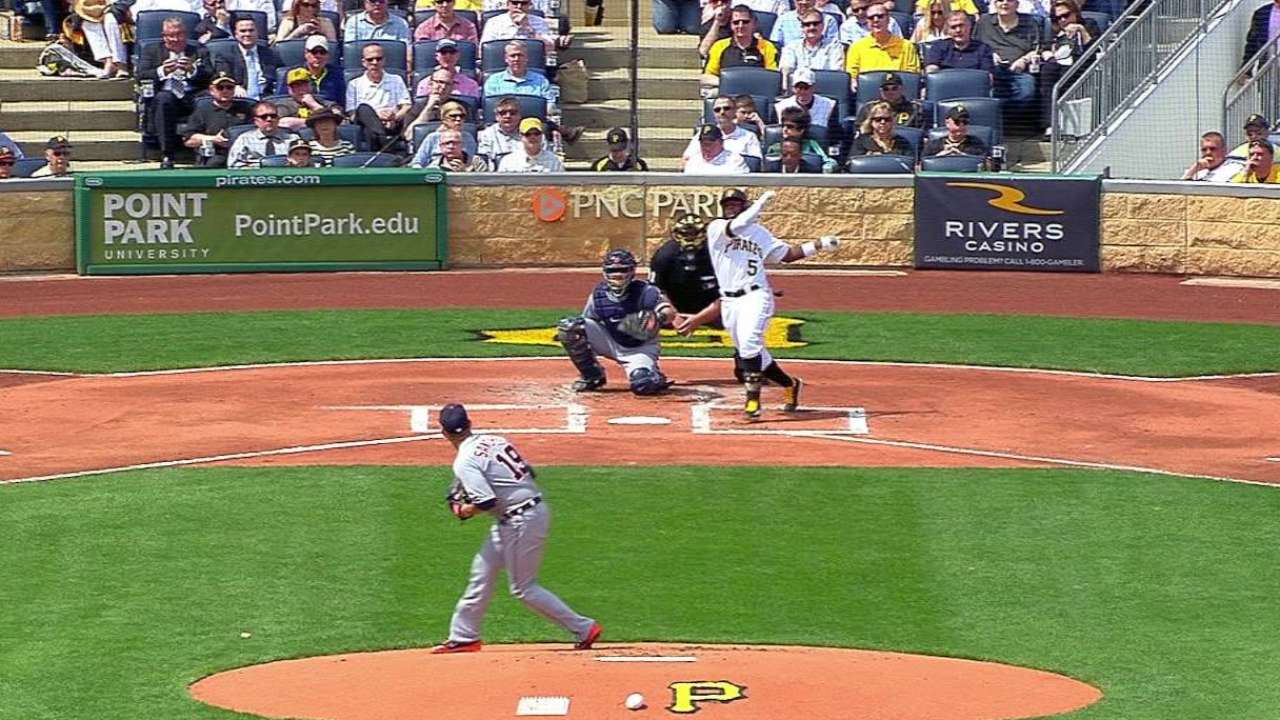 He had just five balls hit out of the infield over 6 2/3 innings Wednesday against the Twins, one of them a Jordan Schafer double off the right-field wall. His first pitch Monday to Josh Harrison ended up out to right-center.
"I think Harrison was taking advantage of the fact that it was the start of the game, looking for a fastball," Ausmus said.
Gregory Polanco hit a third-inning double off the right-field scoreboard, setting up an Andrew McCutchen sacrifice fly, but Sanchez retired 12 straight from there, including five of his nine strikeouts. He kept the Tigers close against Gerrit Cole, and it nearly paid off in the seventh.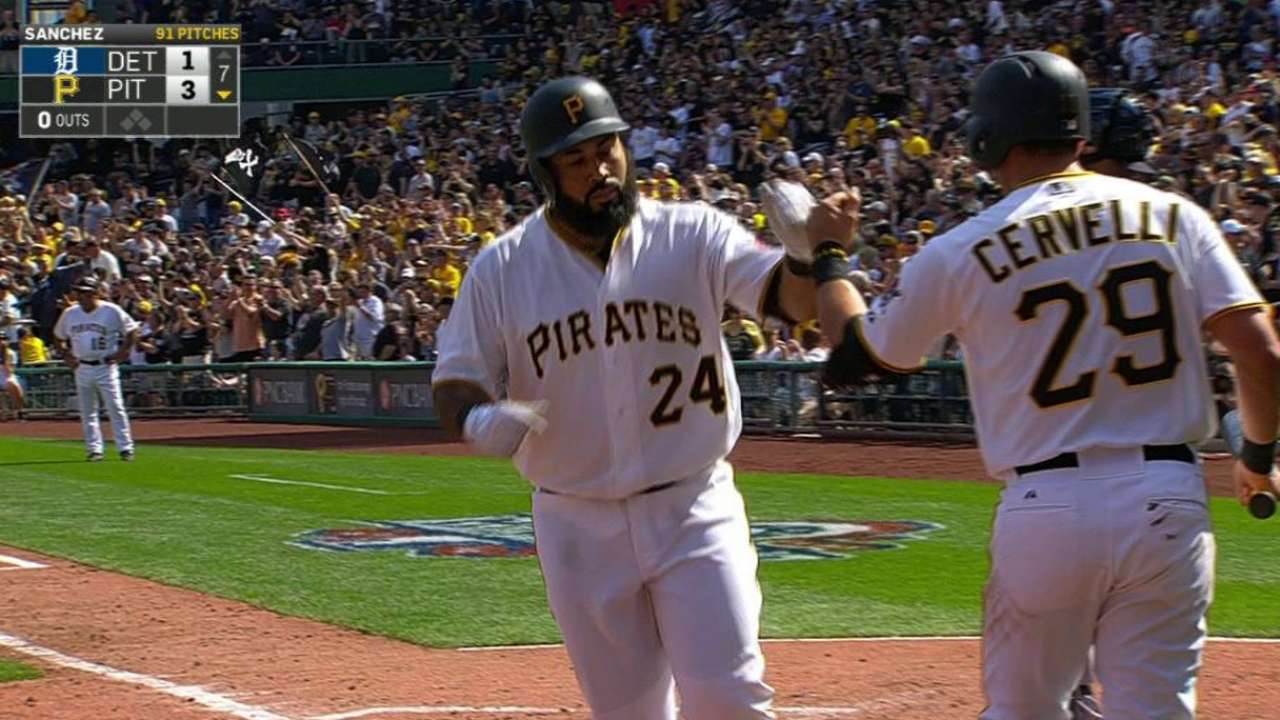 The Tigers turned a bases-loaded chance into a run in the top of the inning. Pedro Alvarez got the run back on Sanchez's first pitch of the bottom half.
"I don't think he's sitting on any pitch," Sanchez said. "I think he's just jumping on the hard slider and he made good contact."
Four pitches later came the mistake. After a first-pitch ball to pinch-hitter Corey Hart, Sanchez hung a slider that Hart hit out.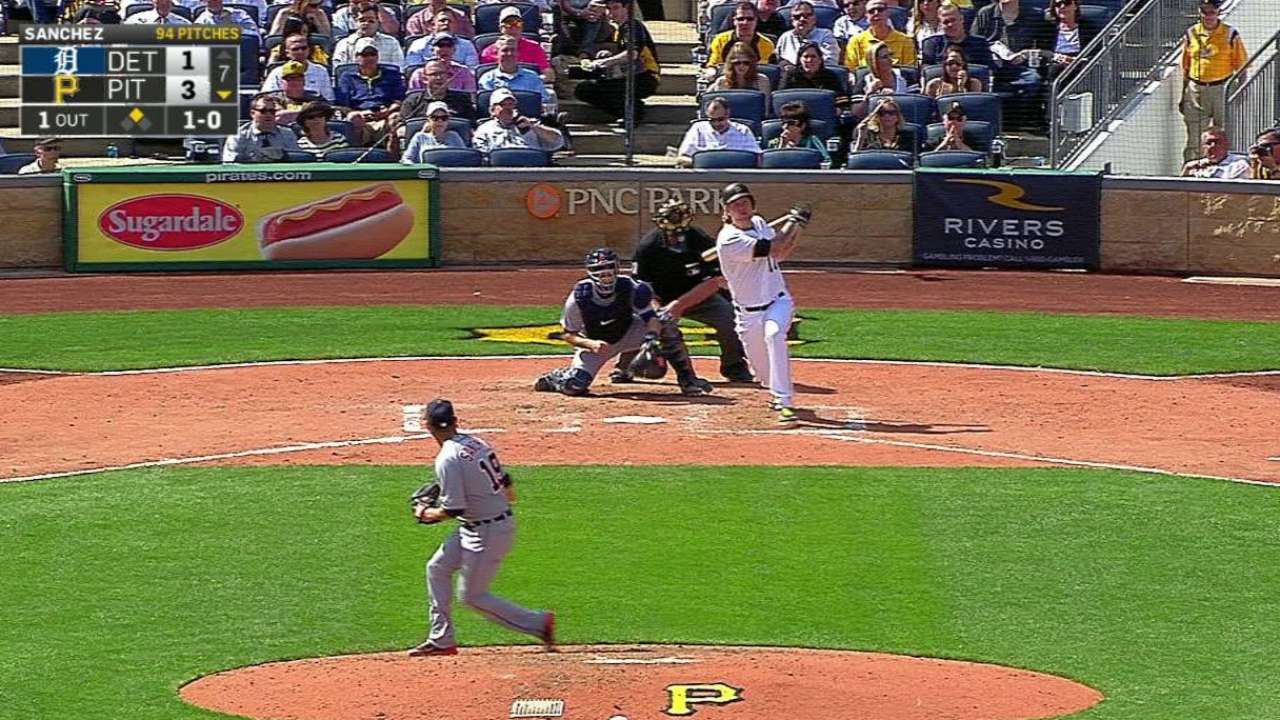 "In that situation, I just tried to put one strike and get the count even," Sanchez said. "And I missed."
Said Ausmus: "If he doesn't give up the third one, we probably aren't even talking about it. That was the one that hurt. I think that was the one he wishes he could have back, but it's not a concern."
Jason Beck is a reporter for MLB.com. Read Beck's Blog and follow him on Twitter @beckjason. This story was not subject to the approval of Major League Baseball or its clubs.