Rockies seek new closer after Hawkins' struggles
Betancourt gets save vs. Giants; Ottavino also a candidate for ninth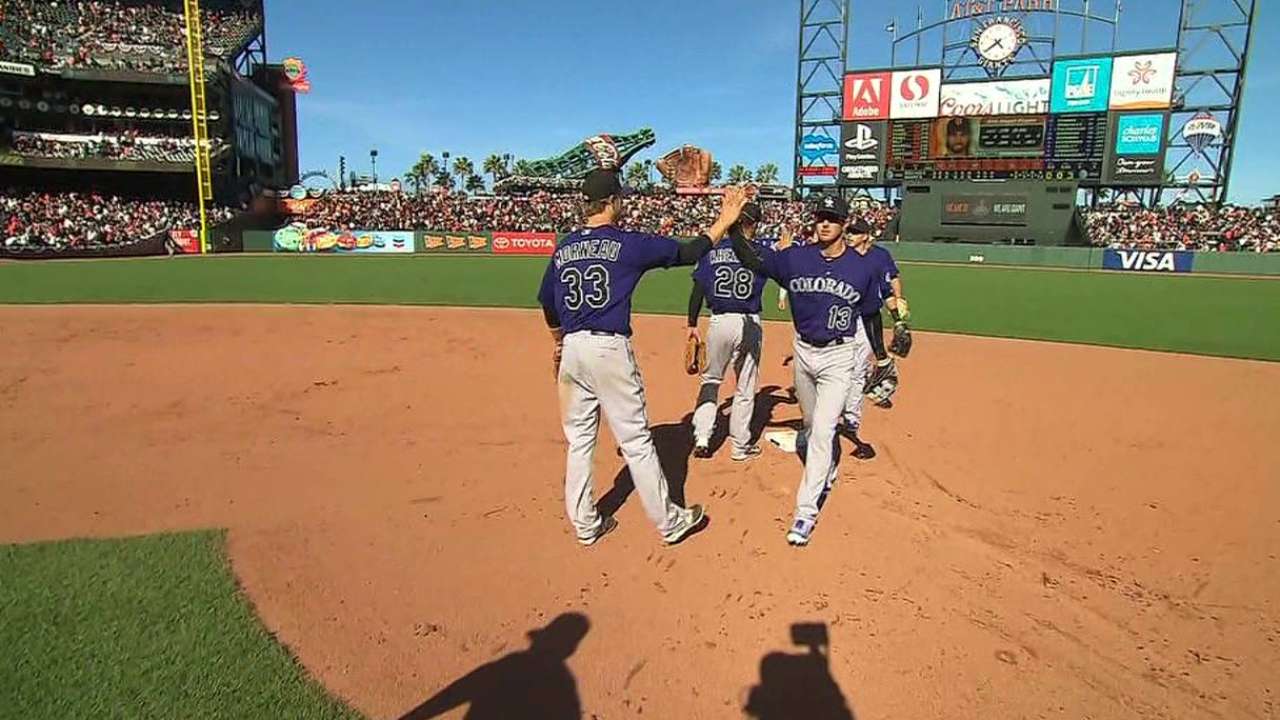 SAN FRANCISCO -- On Monday, the Rockies replaced years of experience closing games with, well, closing know-how.
Manager Walt Weiss replaced LaTroy Hawkins, who blew two of three closing chances, with righty Rafael Betancourt, the Rockies' closer from late 2011 until he suffered an elbow injury in August 2013. Betancourt confirmed the decision by striking out two in an efficient ninth inning for his first save in nearly 20 months in a 2-0 defeat of the defending World Series champion Giants in their home opener.
Betancourt's last save was Aug. 20, 2013, at Philadelphia. He blew the next two chances. The second, on Aug. 22, was his last before needing a Tommy John operation on Sept. 17, 2013 -- one his father famously snapped pictures of and tweeted. On Monday, social media buzzed about Betancourt's 75th career save.
"All the work I did last year and at the beginning of this year, all of Spring Training, was to make this team and be here with the guys," said Betancourt, who turns 40 on April 29. "Saves were going to come. I don't really worry about that."
Weiss said he could match up with several different relievers. Righty Adam Ottavino, with seven strikeouts among the 16 hitters he has faced, is a candidate. Former Brewers and Indians closer John Axford also is an option. But Axford is on family leave as his 2 1/2-year-old son undergoes medical procedures and recovers from being bitten by a rattlesnake in Arizona during Spring Training.
"I'm not ready to declare a closer," Weiss said. "We have multiple pieces that have pitched late in games in this league and closed games in this league. It's a nice problem to have."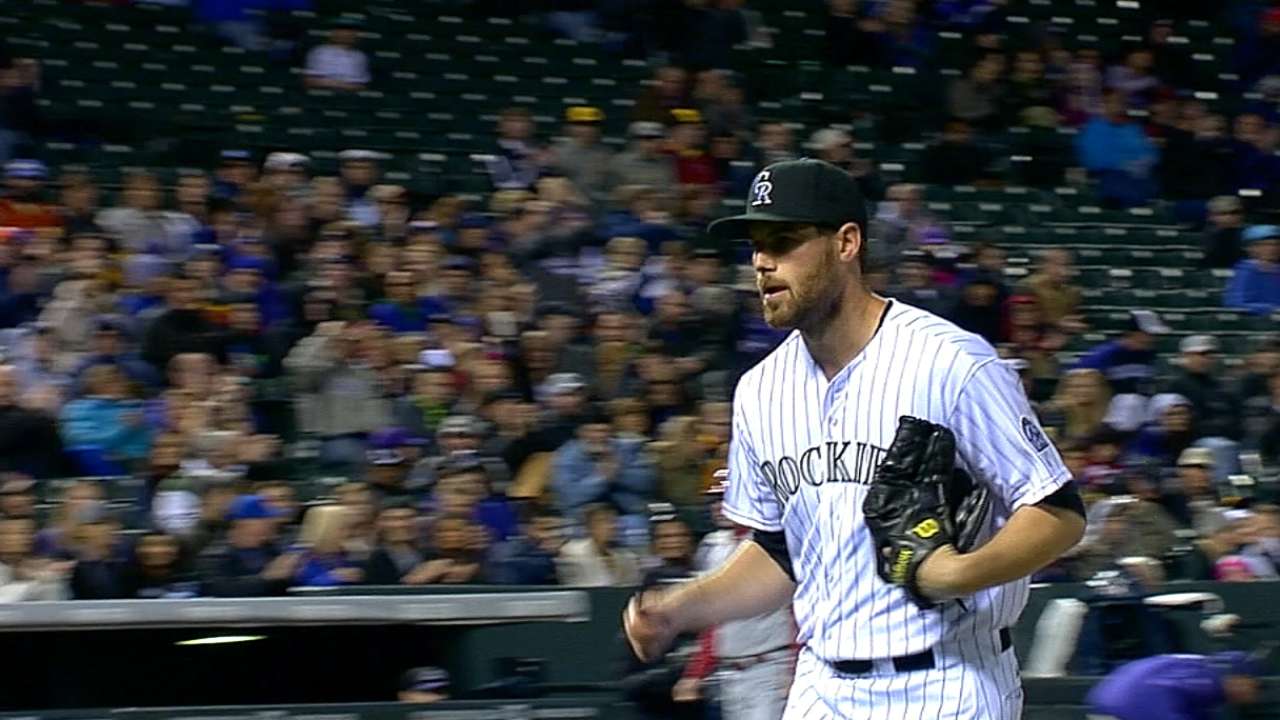 But Betancourt was more than good enough Monday.
The difference between Betancourt pre- and post-surgery is the changeup he developed during his 14 Minor League injury rehab appearances last year. It replaced the slider that brought so much pain. He fanned lefty hitters Nori Aoki and Joe Panik with pitches that dropped below the bat.
The day started with Weiss informing Hawkins, at 42 the Majors' oldest player, that he would not be closing "for the time being."
Hawkins yielded a walk, a wild pitch, an RBI single and Dexter Fowler's two-run homer in the ninth in Sunday's 6-5 home loss to the Cubs. His other blown save came in Milwaukee on Wednesday, but the Rockies won, 5-4, in 10 innings and Hawkins received the decision. Now, however, he will pitch earlier in games. He warmed up in the seventh Monday.
"We had that conversation today, and he's a pro," Weiss said.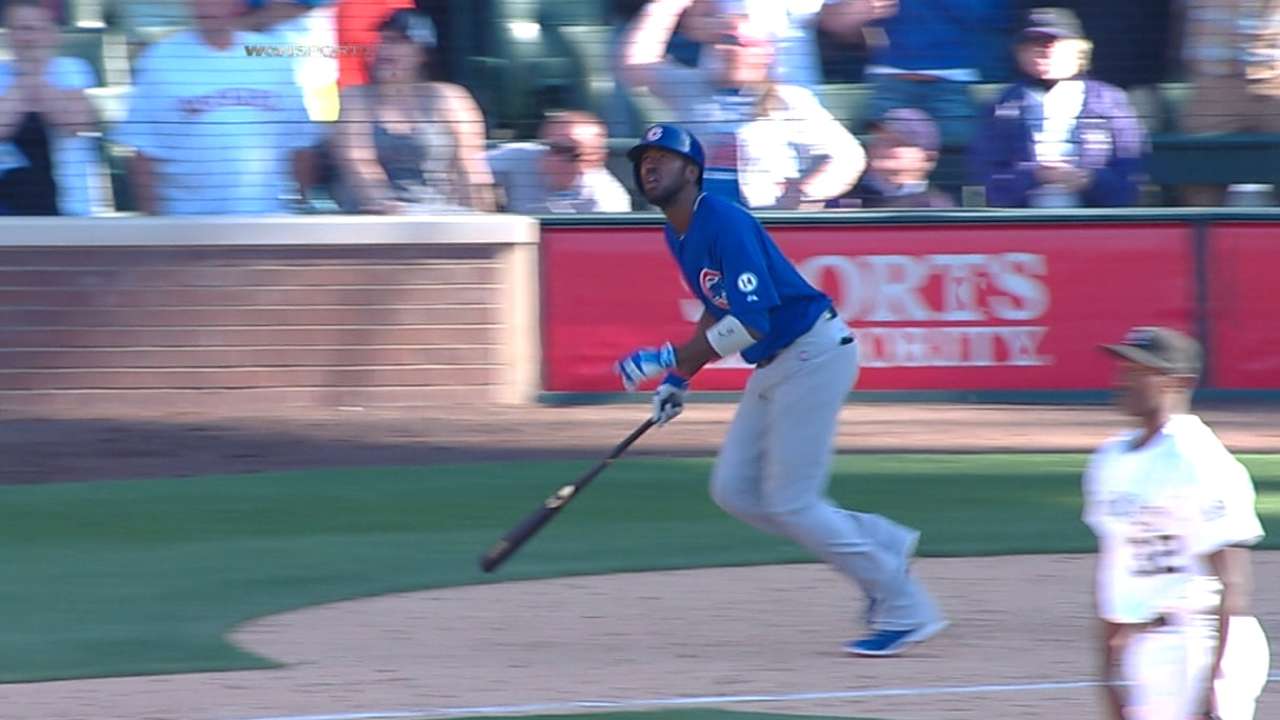 Hawkins, in what he has said is his final Major League season, has maintained mid-90s fastball velocity but late in Spring Training struggled with poor location. He understood the move.
"My stuff is there; I'm just making some not-so-good pitches and they're getting hit," Hawkins said. "I'm falling behind in the count. It's a recipe for disaster.
"It's nothing I haven't been through before. I've risen back to the top."
Thomas Harding is a reporter for MLB.com. Read his blog, Hardball in the Rockies, follow him on Twitter @harding_at_mlb, and like his Facebook page, Thomas Harding and Friends at www.Rockies.com. This story was not subject to the approval of Major League Baseball or its clubs.