Search for offense ongoing for Phillies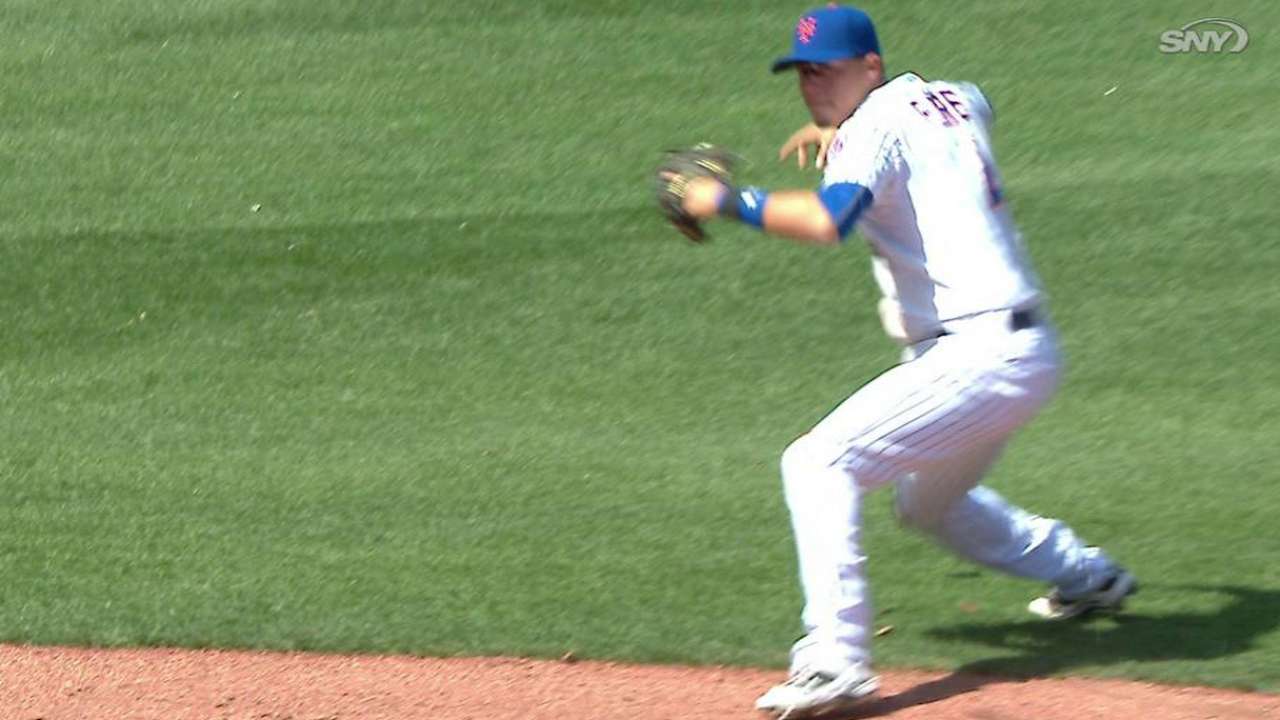 NEW YORK -- Ryan Howard remains confident the Phillies will hit. But when?
The Phillies lost Monday afternoon to the Mets at Citi Field, 2-0. It was their second shutout in seven games. The Phillies are hitting a meager .219, have just 10 extra-base hits and have scored just 16 runs despite a 3-4 record.
Chase Utley and Howard, who have hit third and fourth in the Phillies' lineup for years, have been a big part of the problem. Utley is hitting .091 (2-for-22) with three RBIs, two walks and six strikeouts. He has never struggled more through the Phillies' first seven games than he has this season. Howard is hitting .167 (4-for-24) with three doubles, one RBI and eight strikeouts. It is his second-worst start through the team's first seven games.
"It sucks," Howard said. "Obviously, we want to get off to a better start. We're what, six or seven games in? It's definitely going to turn around. Nobody plans on trying to get off to a slow start. The only thing we can do is keep grinding and keep swinging, try to put together good at-bats. We've had opportunities. You just have to come through in other situations."
The Phillies have 50 hits, and 18 have come from Freddy Galvis and Cody Asche. Asche is hitting .444 (8-for-18) with one RBI. Galvis is hitting .400 (10-for-25) with one double and one RBI.
They hit seventh and eighth in Monday's lineup, respectively, but Galvis has hit second three times and Asche has hit third once in previous games.
Manager Ryne Sandberg said he has not considered significant changes to the lineup, meaning moving around Utley and Howard from their accustomed spots.
"I'm not thinking in those terms right now," he said. "I'm thinking … offense is a whole lineup. Guys at the top of the lineup getting on base. Middle guys getting key hits. Each guy in the lineup, it's a whole lineup. It's eight or nine guys in a lineup. So we need more production up and down the lineup."
Howard said he is not worried about hitters pressing at the plate.
"It's way too early for all that," he said. "There are going to be opportunities, just the nature of the game itself, guys are going to want to do more, myself included. It's not going to be every single time, but it's just the law of nature, you know? It's just continuing to go out there. We've been in every game this year, except the first one against Boston. Our pitching staff has been great. Hopefully they can keep it up and we can catch up."
Todd Zolecki is a reporter for MLB.com. Read his Phillies blog The Zo Zone. Follow him on Twitter. This story was not subject to the approval of Major League Baseball or its clubs.