Revere turns heads with spectacular grab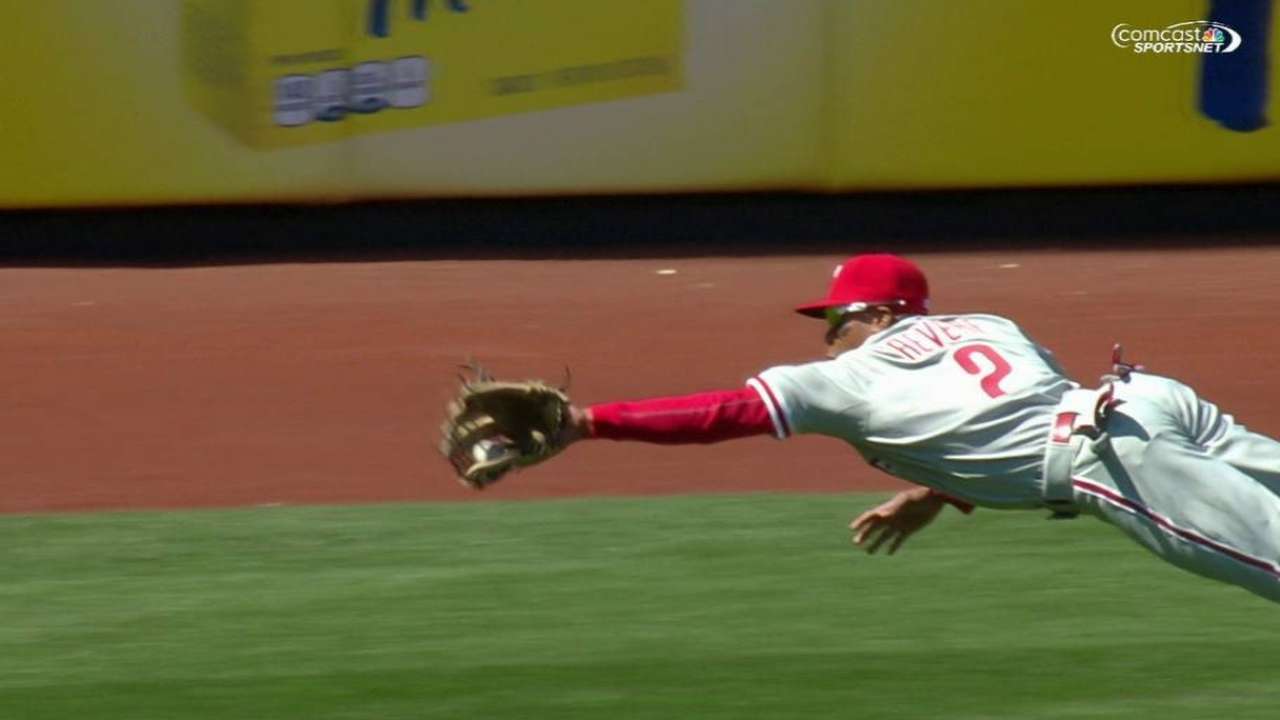 NEW YORK -- Every part of Phillies left fielder Ben Revere is OK.
Revere made a fantastic diving catch in the fifth inning Monday afternoon in a 2-0 loss to the Mets at Citi Field. Mets right fielder Curtis Granderson laced a ball down the left-field line, but Revere sprinted to the corner before going horizontal to make the catch.
Revere remained motionless on the field for a moment before gingerly lifting himself up to throw the ball back to the infield.
"Oh yeah," he said, when asked if he had the wind knocked out of him. "And my other part kind of got hurt, too. My manhood kind of got hurt a little bit. They both got hurt a little bit. I got in the cold tub [after the game] to help them out a little bit."
Revere has made a couple of nice defensive plays in the past few days. He also threw out a runner at the plate in Saturday's victory over the Nationals.
"[First-base coach] Juan Samuel said the glove should never struggle or go in a slump or anything," said Revere, who is hitting .143 (4-for-28). "That's what I do. I do that for my teammates and everything."
Todd Zolecki is a reporter for MLB.com. Read his Phillies blog The Zo Zone. Follow him on Twitter. This story was not subject to the approval of Major League Baseball or its clubs.