Traffic jam on way to PNC puts smile on Hurdle's face
Before home opener, Bucs manager calls it 'tangible sign of success' for club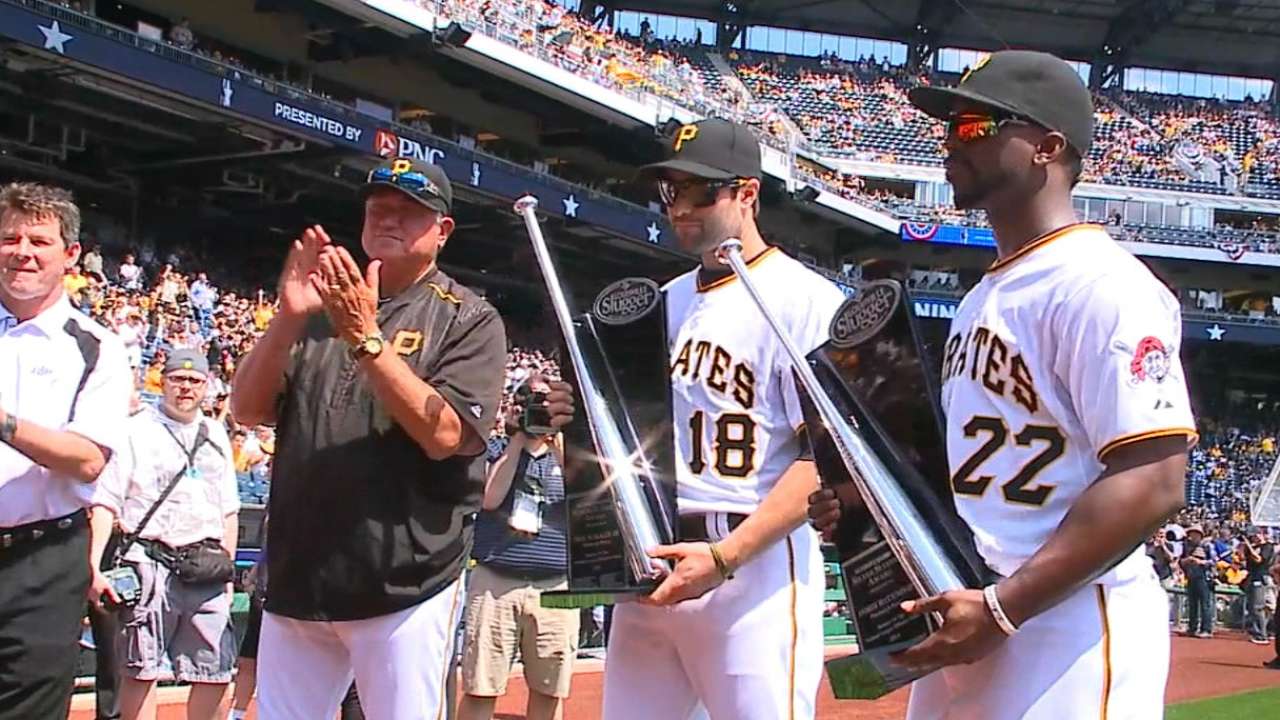 PITTSBURGH -- Clint Hurdle sat in traffic for about 45 minutes Monday morning, spending most of that time within a few blocks of PNC Park. It was the kind of standstill that would send most people into a fit of road rage.
Not Hurdle -- not on Pittsburgh's Opening Day. After seven weeks of Spring Training and a week on the road to start the regular season, the Pirates returned home to PNC Park on Monday afternoon.
"I just kind of sat there and smiled," Hurdle said. "This wouldn't have happened four years ago. This would not have happened three years ago. This didn't happen two years ago. And it didn't happen last year.
"It was a tangible sign of success for me, sitting in the car for 45 minutes to move four blocks. ... Very, very cool. Very, very humbling. We are representing a lot of people in a lot of different ways."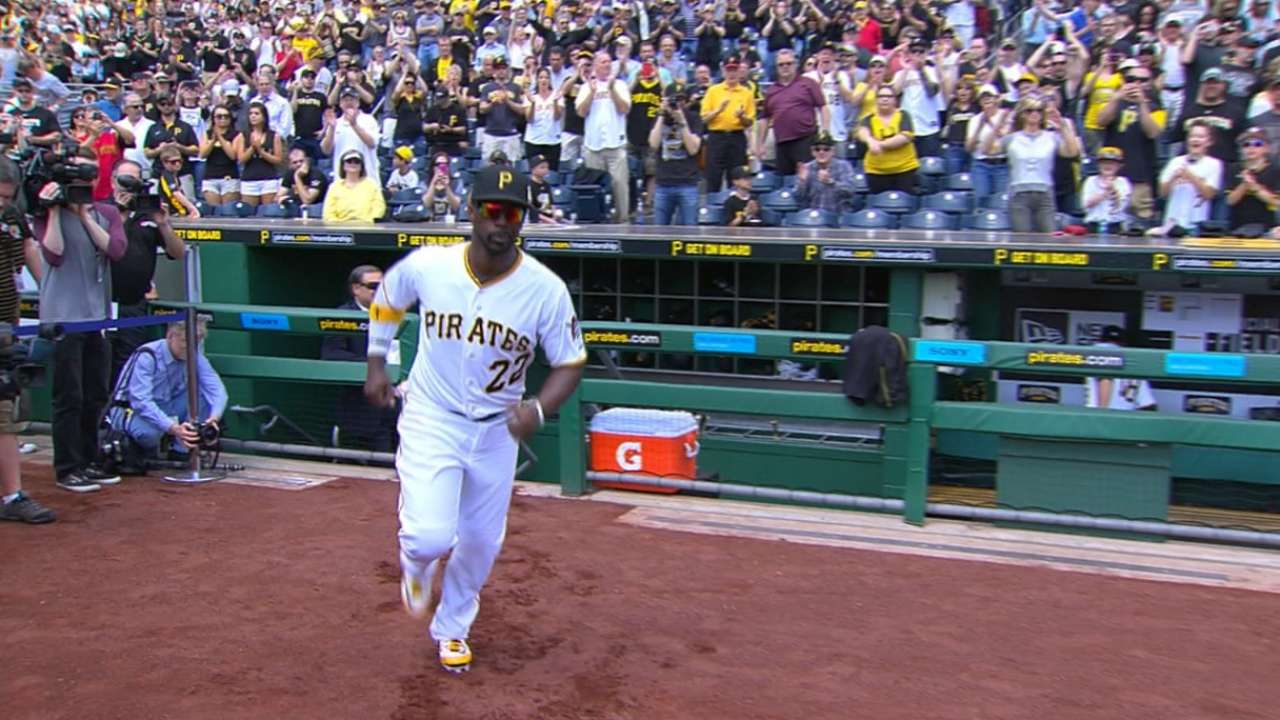 The Pirates' recent resurgence has been fueled in part by their success in this building. They went 51-30 at PNC Park last year, and they won 50 games at home in 2013.
The Bucs built their team with their home ballpark in mind, particularly in putting together a trio that can capably cover PNC Park's spacious outfield. But their success could also be related to Monday morning's North Shore traffic jam, unlikely as the connection may seem.
"The support we feel when we play is significant, and it adds value to everything we do," Hurdle said. "The fact that we've won 101 games here over the last two seasons, you don't just trip into that. It happens for a reason, because of the connection that our players have with playing at home and playing for our fans."
Center fielder Andrew McCutchen agreed, praising the fans for their loyalty -- even if that commitment turned his 20-minute commute into an hourlong drive Monday morning.
"They pack the stadium. It's good to see," McCutchen said. "It just shows the type of fans we have, how dedicated they are. We look forward to playing in front of them."
Adam Berry is a reporter for MLB.com. Follow him on Twitter at @adamdberry. This story was not subject to the approval of Major League Baseball or its clubs.