Tigers open to attempting steals with Miggy at plate
Kinsler says club must 'continue to push envelope,' put pressure on opponent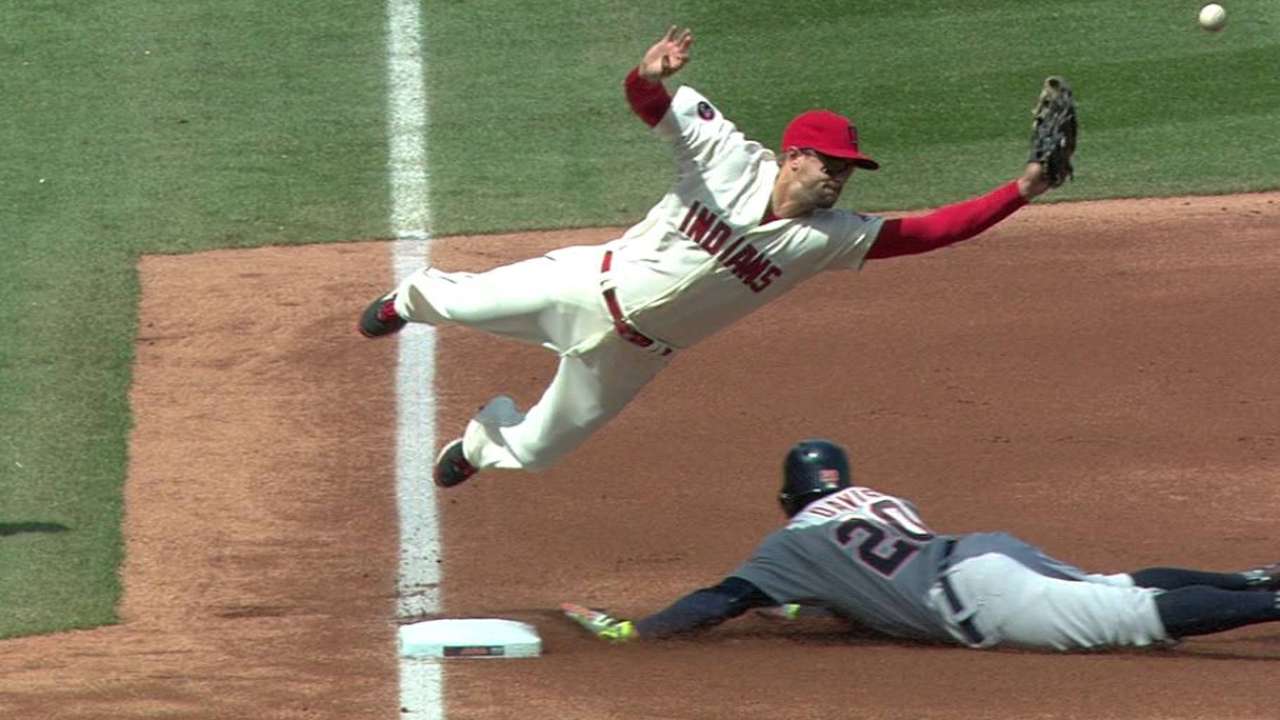 PITTSBURGH -- Rajai Davis had it in his mind Sunday. He saw TJ House's delivery, saw third base and saw an opportunity. He was going.
"Salvador Perez could've been catching and I think Raj would've tried to take that bag," said Ian Kinsler, who took second base on the first-inning double steal.
In most cases, the bigger roadblock wouldn't have been who was catching or pitching, but who was hitting. Rajai Davis saw Miguel Cabrera looming at the plate and went anyway.
He was taking a chance, but he was also taking an opportunity. In so doing, he was forcing a decision: Focus on Cabrera and ignore the runners, or try to steal an out on the basepaths and risk making a mistake to one of the game's most dangerous hitters.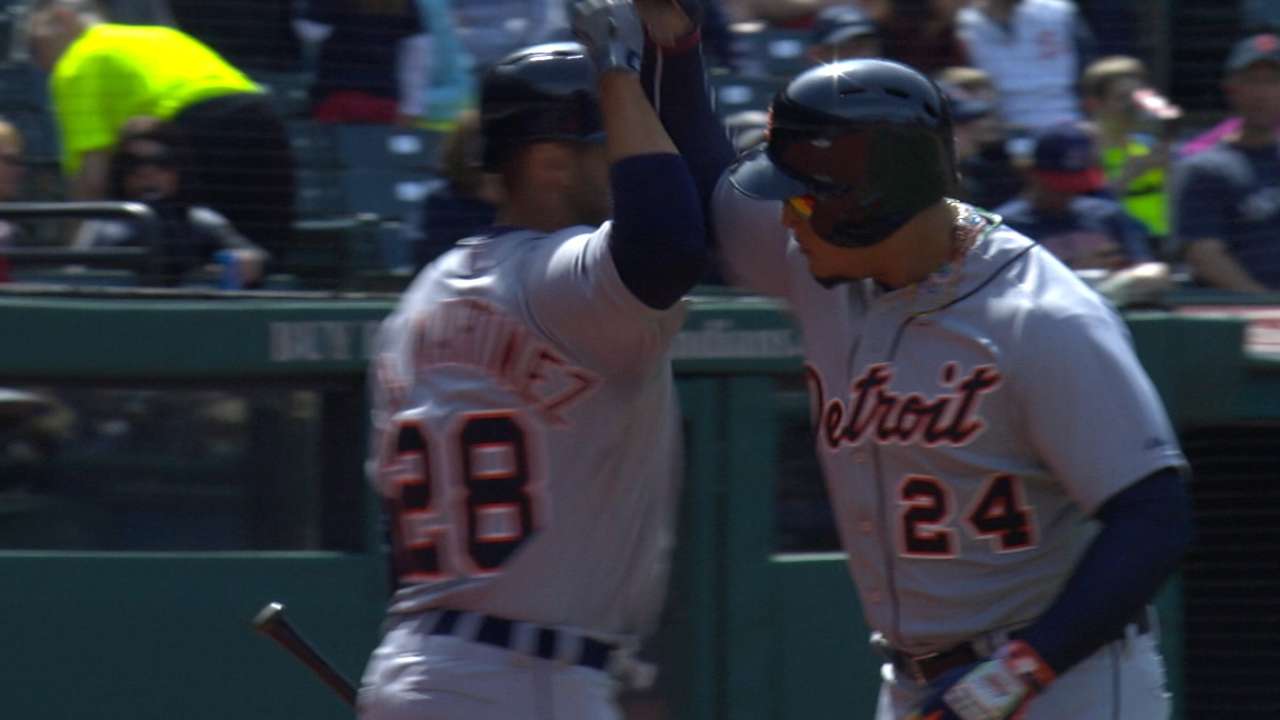 Don't be shocked if the Tigers force pitchers to make that decision again this year.
"You can't win," Davis said. "It's not a win-win for them in that situation. You focus on one of the other. I'm going to get back, though. That's the thing. You can throw all you want. I'm going to get back. You have to have a really, really quick move for me not to. I was in a comfortable lead where I could get back."
The Tigers, a team that stole just 35 bases two years ago, stole 10 bases last week, tying the Reds for the Major League lead. Sunday was the first time they did it with Cabrera at the plate. Davis got a red light in a similar situation later, but manager Brad Ausmus -- who has preached aggressiveness since last season -- isn't ruling out another chance.
There's a risk, even when it works, since it opens first base for opponents to walk Cabrera. The way Victor Martinez hit last season, it's not as automatic of a decision as it has been in the past.
"We're not trying to hit any stolen-base number or something," Ausmus said. "We're trying to find opportunities to help us win. And if, in any given game, there's an opportunity on the bases with Raj and [Anthony] Gose or Kins that can help us win, then we'll do it.
"Now, there are times that those guys will also be shut down in front of Miggy. A couple times [later] they were shut down because Miggy was swinging the bat so well, so I didn't want to risk them getting thrown out."
It might not happen often, but it could happen enough to keep it in the back of pitchers' minds.
"We have to continue to push the envelope," Kinsler said, "and try to put pressure on the other team. Raj does a great job, huge jump right there, was able to cause problems."
Jason Beck is a reporter for MLB.com. Read Beck's Blog and follow him on Twitter @beckjason. This story was not subject to the approval of Major League Baseball or its clubs.