Sarah's Take: Gonzalez, vets lead Dodgers' strong start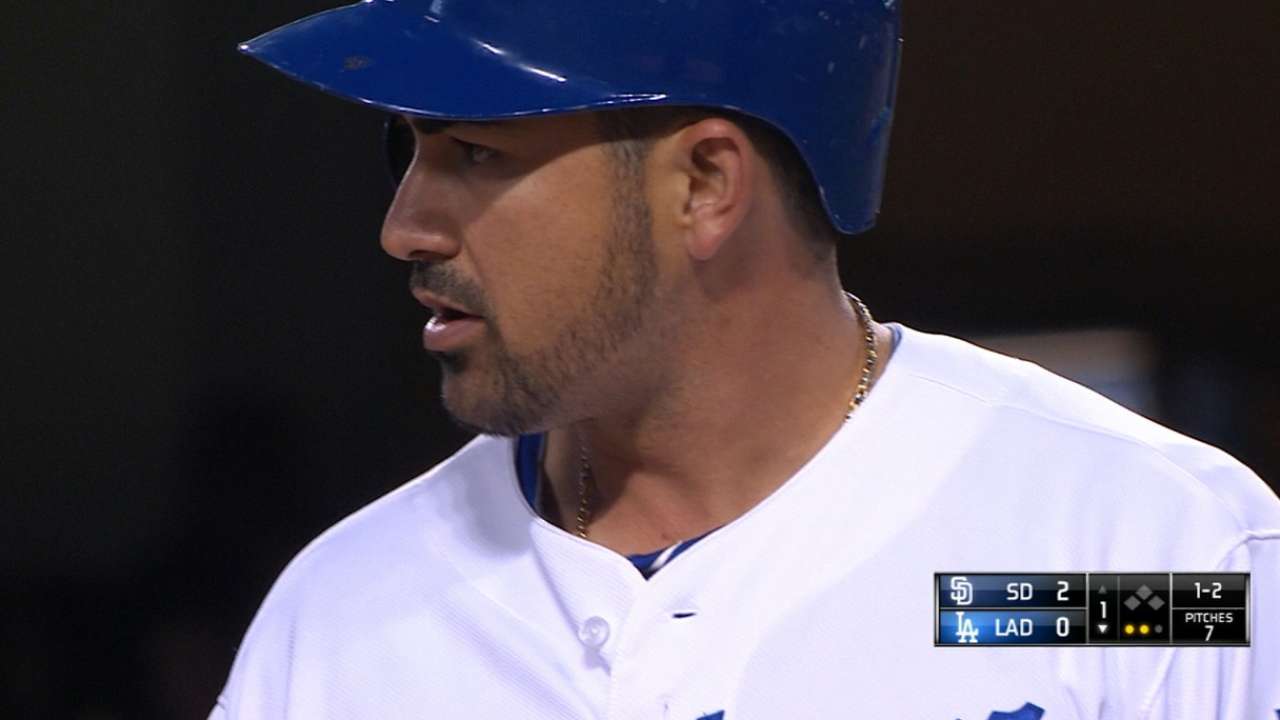 The regular season has begun well for the Los Angeles Dodgers, even though they aren't leading the National League West. In the first week, they have experienced ups and downs, similar to what they will likely go through for the entire season.
Not many Dodgers fans will soon forget the exciting opener. Clayton Kershaw hasn't hit his stride yet, so he left Opening Day behind. Only three times in 2014 did the Dodgers come back from late-inning deficits to win, but this season is different. They have more veterans who believe in their ability, and they have more depth that should help them to come back in the late innings.
Jimmy Rollins, coming to Los Angeles after 15 seasons in Philadelphia, hit a three-run homer to overshadow the three-RBI effort by former Dodgers outfielder Matt Kemp. Despite committing an uncharacteristic four errors in six games, Rollins has had a positive impact on the Dodgers. His fielding will improve.
What Adrian Gonzalez has done to begin the season is truly remarkable, and no one else in baseball history has done it. In the first three games of the year, he homered five times. Then, in a three-game series in Arizona, he collected hits in every game.
Since Gonzalez has been so consistent after coming from the Boston Red Sox in 2012, the media sometimes overlooks him in favor of a bigger story. However, he has played an integral part of the Dodgers' success. Last year, he earned NL Gold Glove and Silver Slugger Awards, and he was in the consideration for the NL Most Valuable Player Award after leading the Majors in RBIs. Gonzalez has always given the Dodgers a steady presence both offensively and defensively.
During the previous two offseasons, Gonzalez used boxing to prepare for the rigors of the regular season. Just before coming to Los Angeles, he had a shoulder injury that sapped his power, frustrating the Red Sox. Boxing has strengthened his shoulder and given him more endurance.
On Saturday, in a game that the Dodgers would like to forget, Justin Turner and Juan Uribe were injured on two consecutive plays. Luckily, neither injury is considered serious, but neither of them played on Sunday. In the recent past, when the Dodgers lost two third basemen, they would be forced to make an emergency roster move. However, it was unnecessary this season because both Alex Guerrero and Darwin Barney can play third.
At the beginning of Spring Training, there was a little controversy when it was revealed that Guerrero had a provision in his contact giving him the right to refuse to return to the Minor Leagues, and he planned to exercise it. The Dodgers knew he could hit well when they signed him, but they hadn't been impressed with his defense. Since their infield was established, many members of the media worried the Dodgers would lose Guerrero.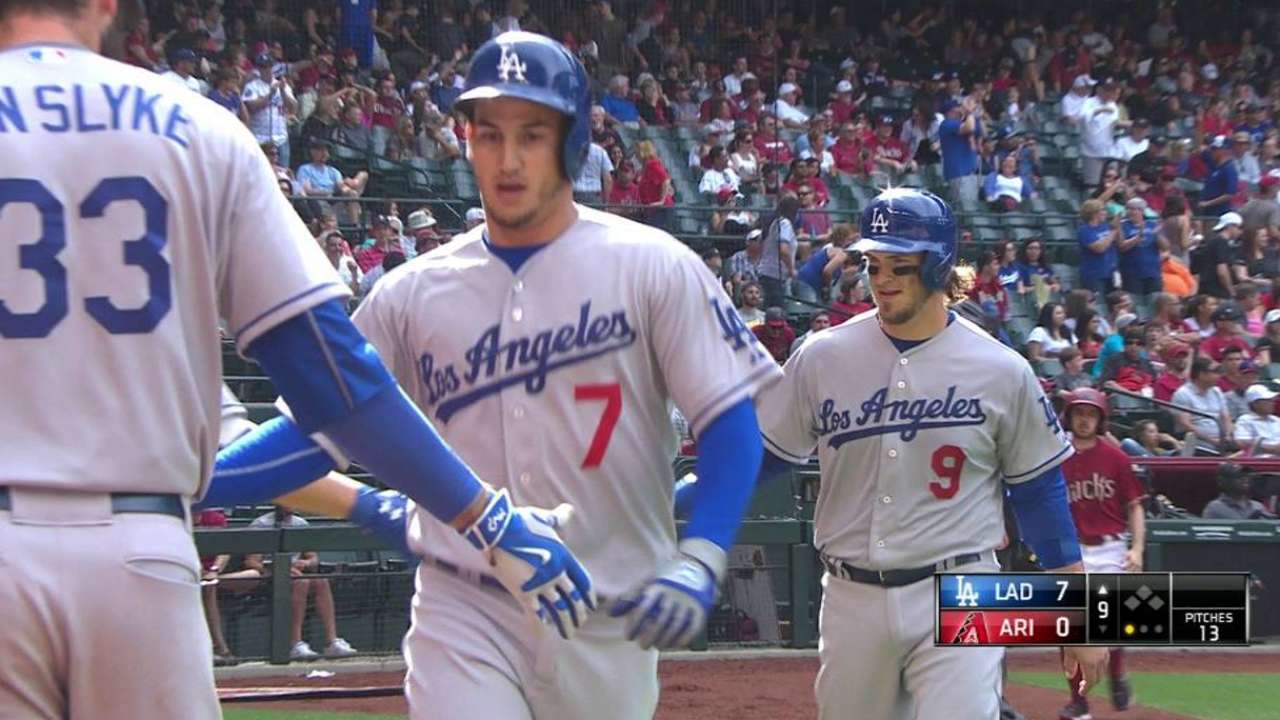 He made the 25-man roster, however, after a fantastic Spring Training. Guerrero not only hit well, but made all of the plays anywhere manager Don Mattingly played him, showing great versatility. Coming out of Arizona, the Dodgers had little choice to put him on the roster.
On Sunday against the D-backs, Guerrero received the opportunity to start his first Major League game, and he made the most of it. Not only making all of the plays at third base, he drove in four of the Dodgers' seven runs and hit the first home run of his career. Since Uribe is 36 and has a history of hamstring problems, Guerrero should get ample playing time this season.
Sarah D. Morris can be reached at sarahmorris27@gmail.com. This story was not subject to the approval of Major League Baseball or its clubs.