Mets honor families of fallen NYPD officers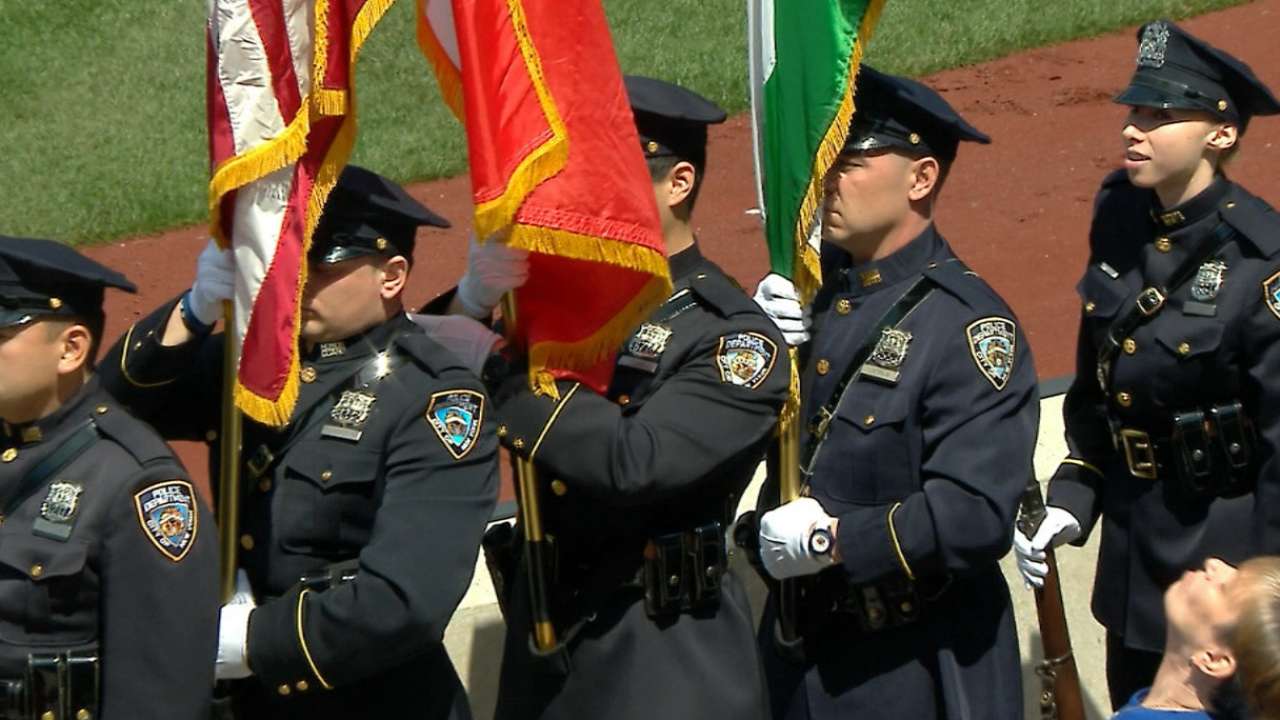 NEW YORK -- Ever since NYPD officer Wenjian Liu was shot and killed in his patrol car in Brooklyn this past December along with his partner, Rafael Ramos, Liu's widow, Pei Xia Chen, said it has been rare for her to see her father-in-law smile.
One of those few instances has been caused by the outpouring of support from the Mets. It began in Spring Training, when both families flew to Port St. Lucie, Fla., to take part in a series of events organized by the Mets, and continued on Monday at the Mets' home opener at Citi Field.
Chen was joined by detective Ramos' sons Jaden and Justin to throw out the ceremonial first pitches prior to New York's home opener against the Phillies.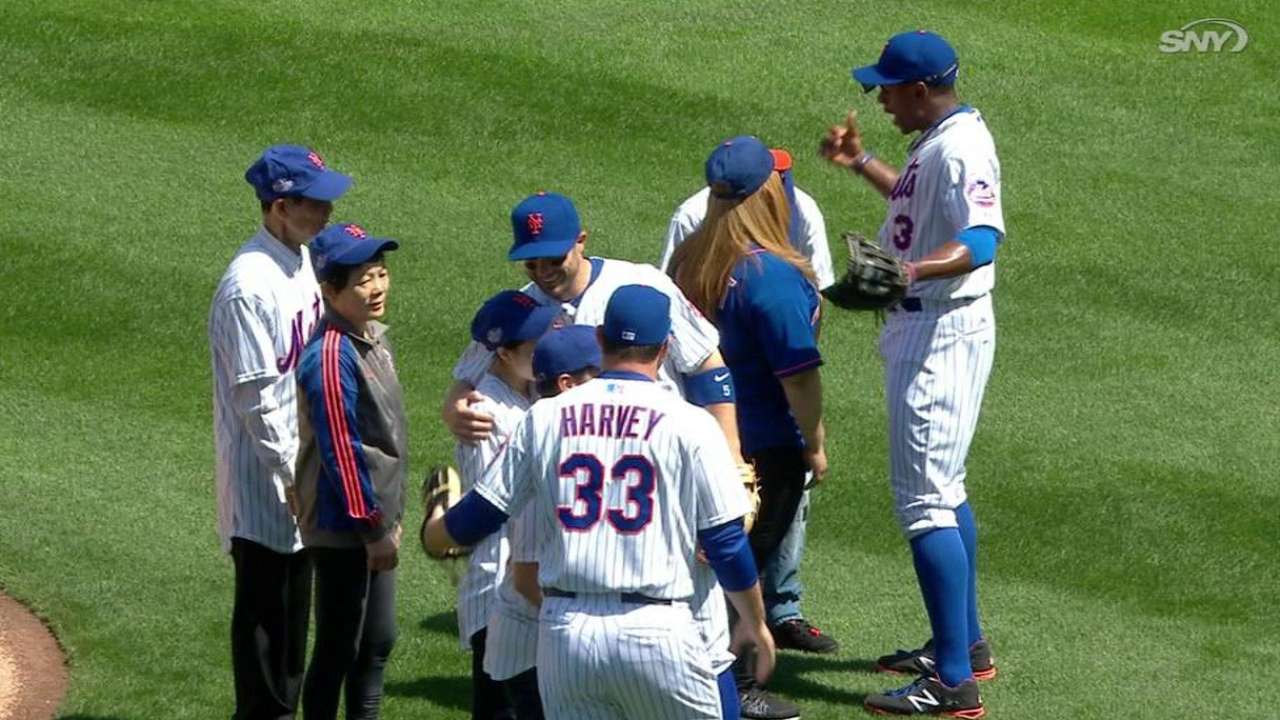 "We are so happy to be here with the Mets on Opening Day," Chen said. "My whole family wants to thank the Mets for everything they did for us."
Maritza Ramos, Ramos' widow, added: "They've been amazing with my children. It's like family."
Maritza and Liu's parents -- Xiu Yan Li and Wei Tang Liu -- joined them on the mound before the game for the ceremony. The pitches were received by Matt Harvey, Curtis Granderson and David Wright, who reached out to Ramos' children shortly after the tragedy. Wright's father, Rhon, is a retired police office in Virginia, which helped him relate.
The families flew in for a weekend in March to watch Harvey pitch in a Grapefruit League game on Friday, play miniature golf with another group of Mets on Saturday and go bowling Sunday.
"[Anyone] that has had the pleasure of meeting both these families, there's really a connection there," Mets chief operating officer Fred Wilpon said. "It feels great to be here standing, Opening Day and having them throw out the first pitch for us."
Jamal Collier is a reporter for MLB.com. Follow him on Twitter at @jamalcollier. This story was not subject to the approval of Major League Baseball or its clubs.