MLB.com Columnist
Fred Zinkie
10 fantasy numbers to know from Week 1
Hamilton's stolen bases, Lamb's RBIs, Harvey's K's and more -- and what they mean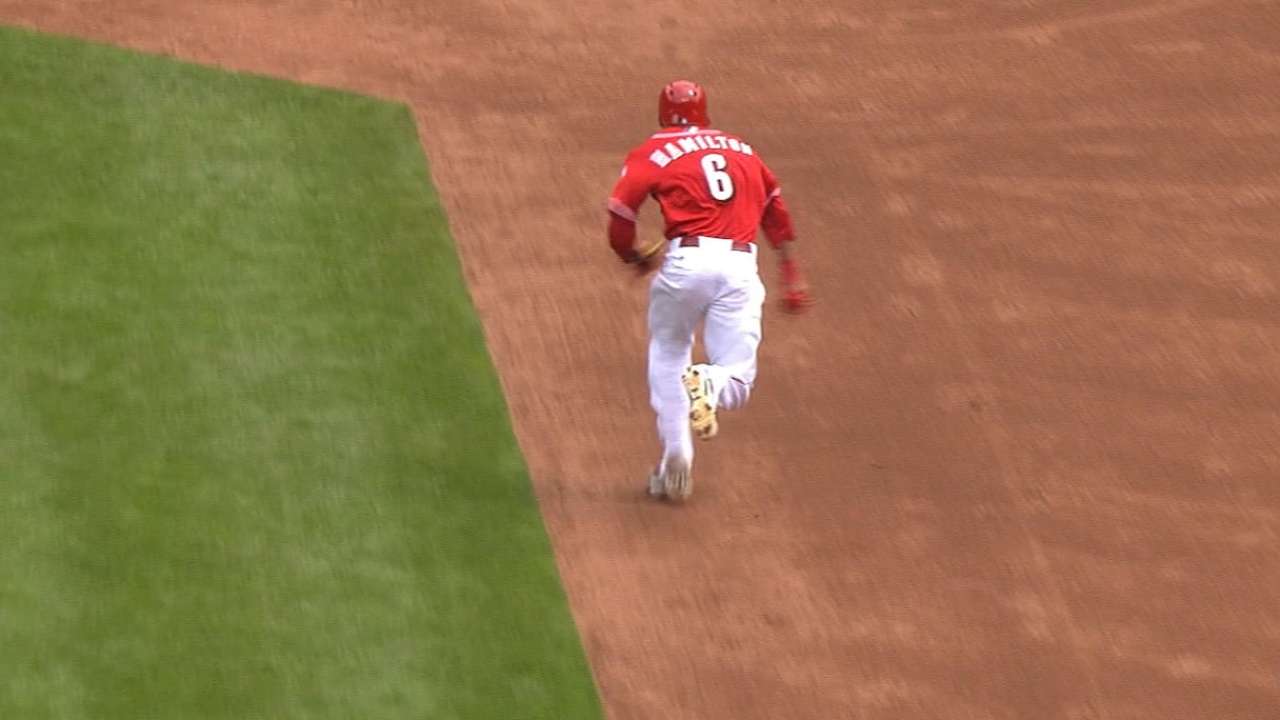 Fantasy owners have a tendency to overreact to first-week statistics, but what's delivered in early April can sometimes signal a trend that will continue all season. Here are the key numbers to know from a few of last week's top performers.
Billy Hamilton (7): His seven steals are more than double any other player, and while his current pace may not be sustainable, the 24-year-old could be on the way to a memorable season. Hamilton has yet to be caught stealing this season, and he is showing an improved ability to get on base. It is reasonable to assume that the speedster can swipe 80 bases, and a 100-steal season is a real possibility.
Corey Dickerson (6): He finished the week as the Major League RBI leader, with nine. However, six is the important number for fantasy owners, as the lefty slugger started all six Rockies games last week. Dickerson's per-game production in 2014 was outstanding, but there was concern that he would sit vs. lefties this season. If Dickerson tops 530 at-bats, the 25-year-old could be a top-tier outfielder.
Jake Lamb (7): He grabbed the attention of fantasy owners by driving in seven runs during the first two games of the season, but smart observers noticed that the RBIs came on a total of two hits. The left-handed hitter was a career .321 hitter in the Minors, but Lamb failed to exceed 15 dingers in any Minor League year and he is sharing the D-backs' third-base job with Aaron Hill. Lamb should sit on waivers for now in shallow leagues.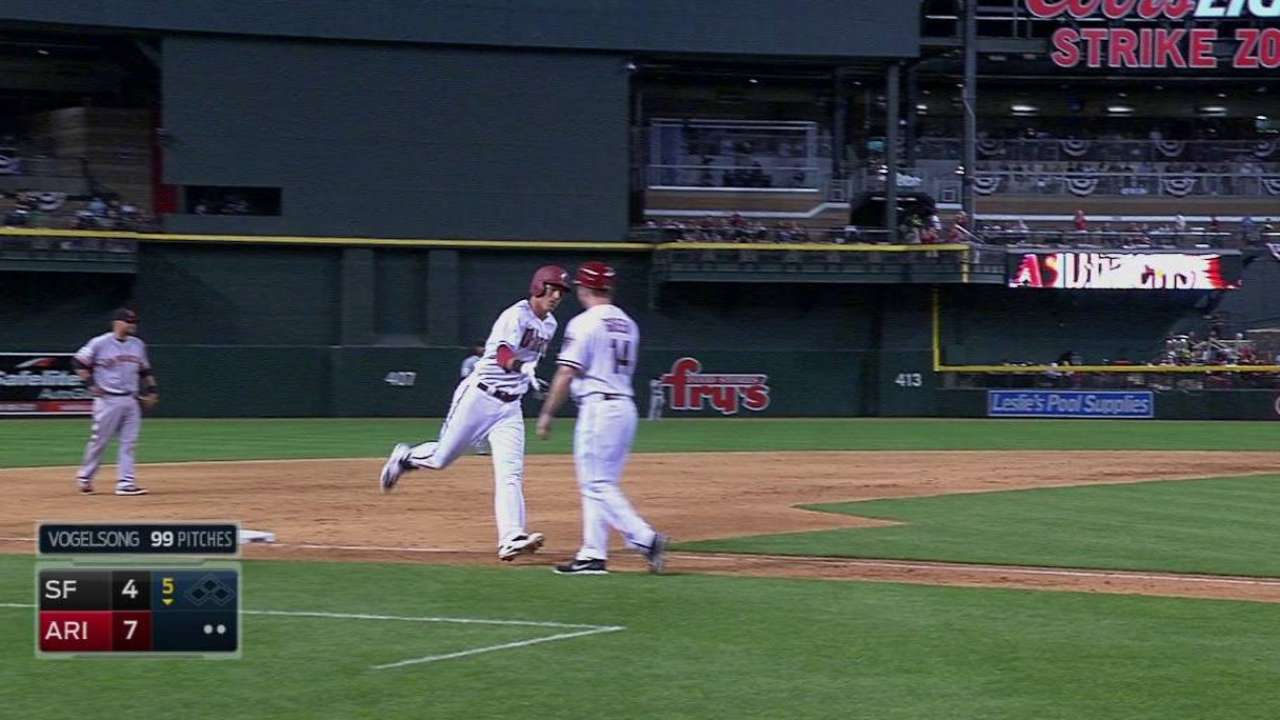 Anthony Gose (.450): After sitting out on Opening Day, Gose started four of the Tigers' next five games and posted a .450 batting average. The career .241 hitter could be a cheap source of 30 steals, but fantasy owners should note that Gose also struck out seven times in 20 at-bats. Strikeouts have been a notable issue in the past, as he has 177 whiffs in 572 career at-bats.
Dalton Pompey (2): Blue Jays manager John Gibbons made a surprising switch when he moved Pompey to the two-hole during the first week of the season. The speedster posted a .392 on-base percentage and 43 steals in the Minors last season, and Pompey will score plenty of runs if he can transfer those skills to the Majors and hit in front of star sluggers Jose Bautista, Edwin Encarnacion and Josh Donaldson.
Adrian Gonzalez (5): By virtue of a five-homer effort over the first week, the Dodgers first baseman has been arguably the top fantasy asset to date in 2015. Gonzalez should hit for a high average and drive in more than 100 runs, but he may be a sell-high candidate due to inflated early-season value. The 32-year-old has not topped the 30-homer mark since 2010, and it would be a wise move to try to deal Gonzalez for a legitimate second-round hitter.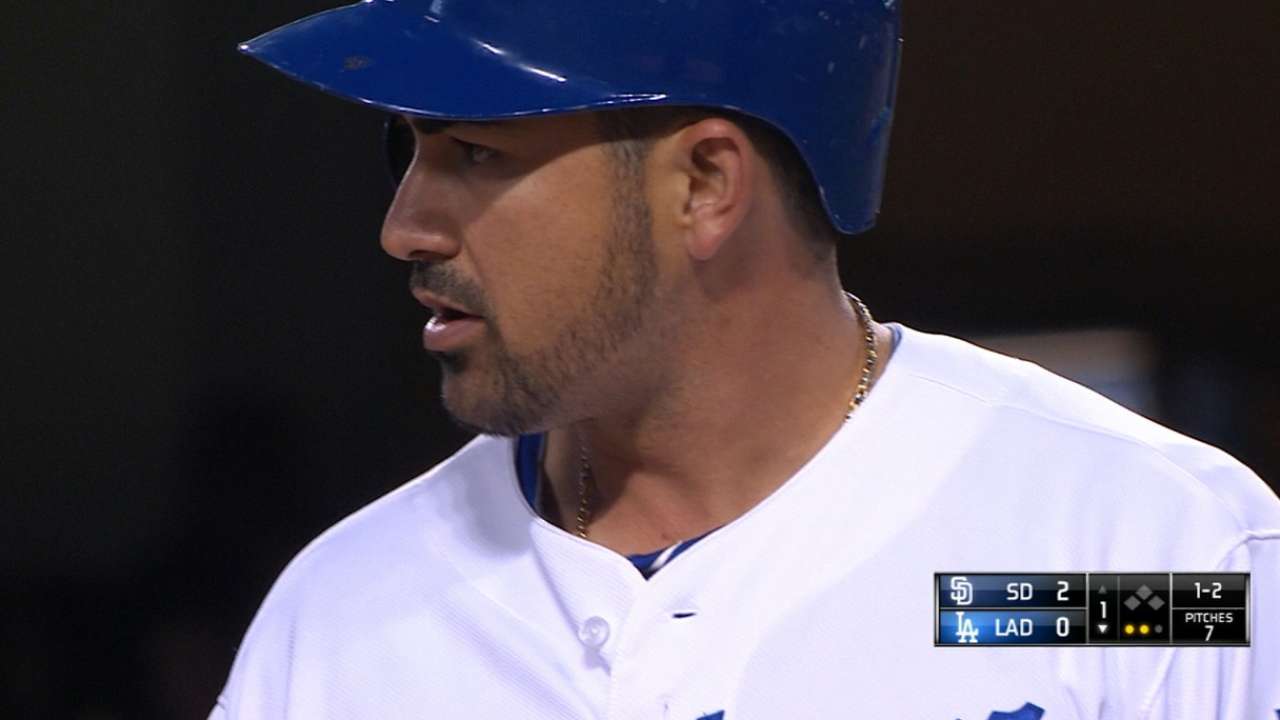 Carlos Carrasco (10): Indians right-hander Carrasco picked up where he left off in 2014, fanning 10 Astros during his initial 2015 start. During the second half of last season, he racked up 86 strikeouts in 78 2/3 innings and held opposing hitters to a .197 batting average. It is too early to anoint Carrasco as a fantasy ace, but he may earn that status by the end of April.
Matt Harvey (9): With nine strikeouts across six scoreless innings in his 2015 debut against the Nats, Harvey affirmed his ability to re-emerge as an ace after Tommy John surgery. Some may fret about an innings cap for the right-hander, but wise fantasy players will focus on getting to September with a title in sight before figuring out the final month's pitching plan.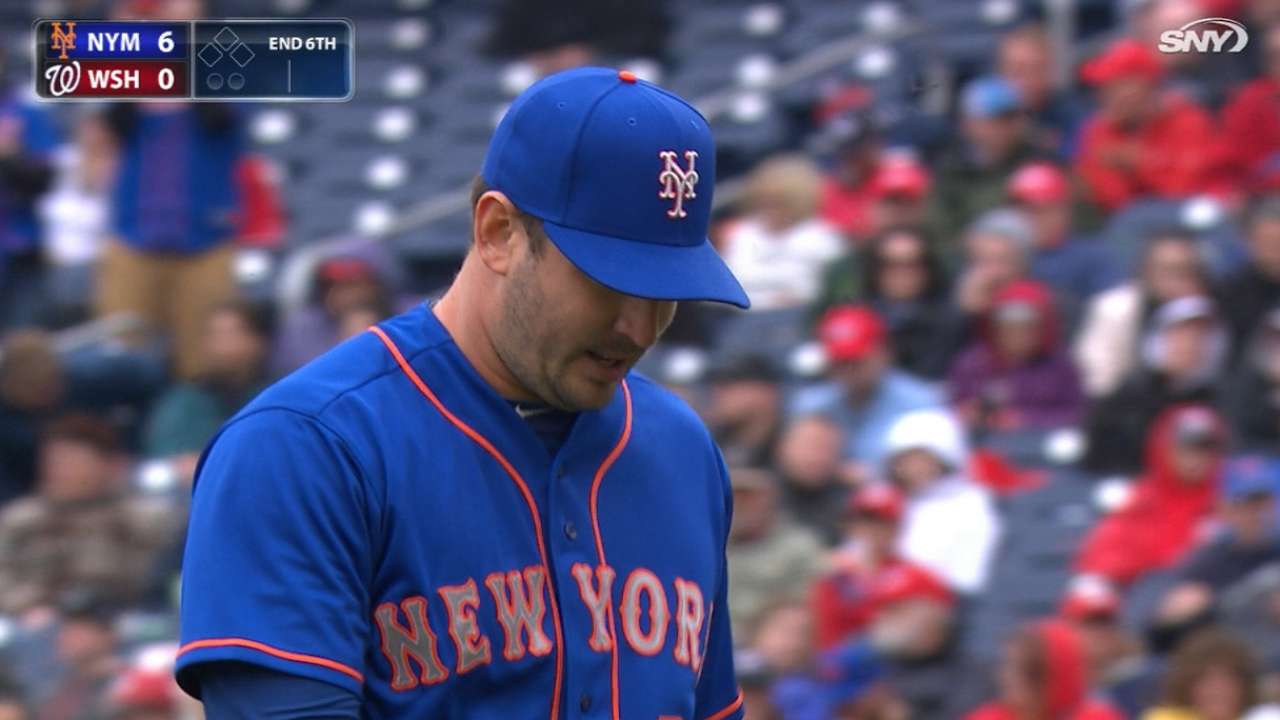 Wade Davis (1): The Royals' setup man contributed in two of the most coveted fantasy categories, as he picked up a win and a save. Davis posted a 1.00 ERA, a 0.85 WHIP and 109 K's during a remarkable 2014 season. Because he can combine several wins and a few saves with elite ratios, the right-hander belongs on many mixed-league rosters.
Jason Grilli (3): After one week of the season, Grilli and the Giants' Santiago Casilla are the surprising Major League saves leaders. The reliever's presence at the top of the list is a great reminder to fantasy owners that save opportunities are nearly impossible to predict. More importantly, Grilli may have rediscovered the form that made him an excellent reliever with the Pirates from 2011-13. He should be in the active lineup in all leagues.
Fred Zinkie is a senior fantasy baseball writer for MLB.com. Follow him on Twitter at @FredZinkieMLB. This story was not subject to the approval of Major League Baseball or its clubs.