MLB.com Columnist
Alyson Footer
Power Rankings: Miggy makes Tigers tops as Nats drop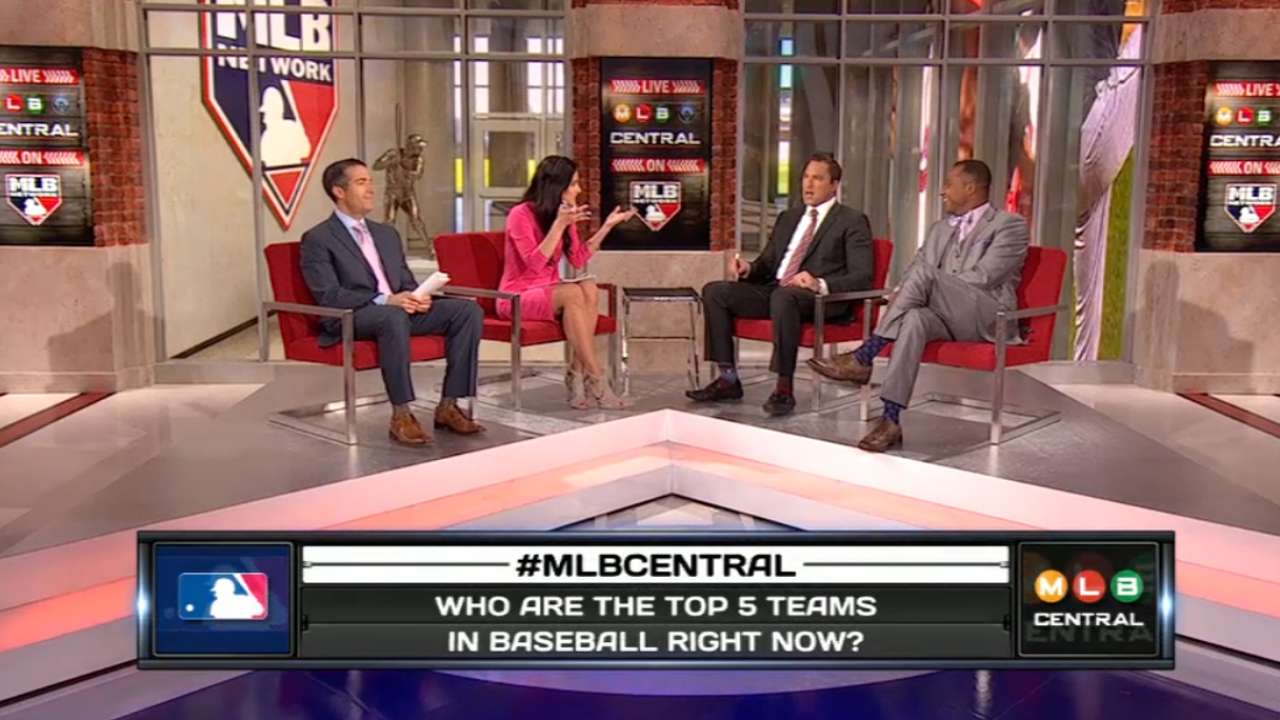 The Royals at 19th? What were we thinking?
Last week, in advance of Opening Day, we based our MLB.com Power Rankings presented by The All-New Chrysler 200 on each team's strength and playoff probabilities coming out of Spring Training. Now, we have a full week of games by which to judge. And boy, have things changed.
Fresh off the euphoria of the first week of the season (also known as Overreaction Week), we're faced with the very real fact that teams that seem destined to never lose again (Tigers and Royals) invariably will, and the teams that appear to be in over their heads (Nationals, Angels, Marlins) will eventually elevate to more reasonable positions in the standings.
But, still, a hot start is a hot start, and it wouldn't be fair to brush that off as mere coincidence. So we're extending some love to you this week, Royals. You're the reigning AL champ, you thrilled us right through Game 7 of the Fall Classic, and your lovable, speedy, defensively sound team is mostly still intact. You're top 5 to us -- for now.
Biggest jump: Rockies. Even with huge question marks around its rotation, Colorado had a really good first-week showing. Simply sweeping the Brewers on the road merits top 10 consideration. Remember, this team was the worst in the NL last year with a 21-60 road record. So three road wins to start it off? Eureka.
Biggest fall: We're looking at you, Washington Nationals. They went from being ranked first last week to 15th this time around after a tepid 2-4 start. We're still predicting the Nats to win the NL East. Most likely, they're going to run away with it. But Week 1 of 2015? Meh.
Our top 20:
1. Tigers (7th last week): AL Central prognostications from those experts most of us have learned to ignore have gone one of three ways: 1. The Indians have what it takes to win it. 2. The White Sox will surprise everyone and win it. 3. The Tigers won't win it. With all of the questions surrounding the bullpen (a narrative that started in earnest last September) and Justin Verlander's health, it's easy to forget the Tigers still have a pretty good team. It helps that Miguel Cabrera hit .520, obviously.
2. Royals (19th last week): See the above mea culpa. Pitching, speed and defense, as we all know, win championships. But the Royals also went all gangbusters at the plate, outscoring opponents 40-15 over six games.
3. Dodgers (2nd last week): The Dodgers are strong enough to mask deficiencies in certain areas by compensating in others, and we're assuming they can weather whatever storms are coming with a Hyun-Jin Ryu-less rotation and patched-up bullpen. The offense is still solid, and we can't wait to see if Joc Pederson gets off to a hot start.
4. Red Sox (9th last week): No surprise that the Red Sox had a good first week, but the manner in which they did it was impressive. After having few problems with the Phillies, they outlasted the Yankees in 19 innings Friday night/Saturday morning, and topped them again a few hours later. A 14-4 trouncing by the Yankees Sunday night only slightly tarnished Boston's opening week. The upcoming week should be fun -- three at home with the Nationals, and three with the Orioles.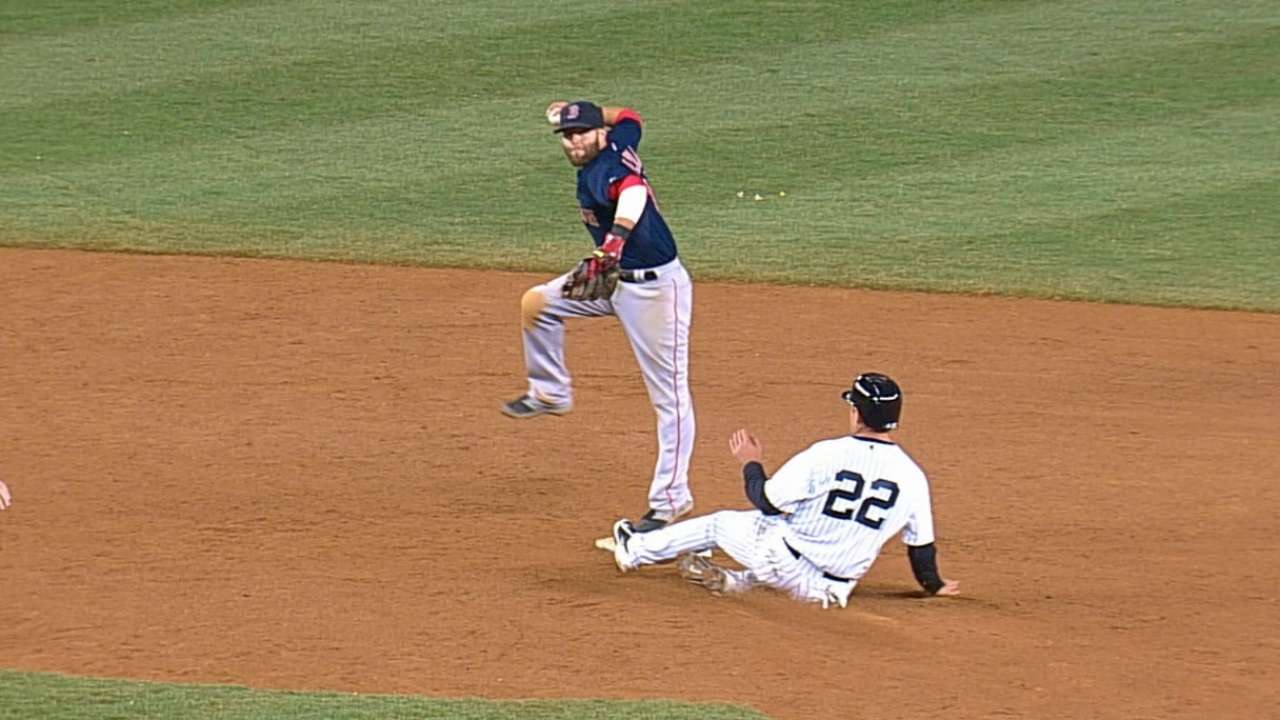 5. Cardinals (4th last week): The Cardinals' presence in our rankings is much like their team: steady and unassuming. Week 1 is in the books and everyone did what was expected of them, especially the starting rotation, which, with two off-days and a rainout, is plenty rested going into Week 2 action.
And the rest: 6. Reds (no ranking last week); 7. A's (15th); 8. Braves (NR); 9. Blue Jays (13th); 10. Rockies (NR); 11. Orioles (10th); 12. Padres (11th); 13. Giants (18th); 14. Mariners (3rd); 15. Nationals (1st); 16. Mets (16th); 17. Rays (NR); 18. Pirates (5th); 19. Angels (6th); 20. Cubs (20th)
Alyson Footer is a national correspondent for MLB.com. Follow her on Twitter @alysonfooter. This story was not subject to the approval of Major League Baseball or its clubs.