LeMahieu producing from nine-hole
Second baseman hits two-out, three-run triple vs. Cubs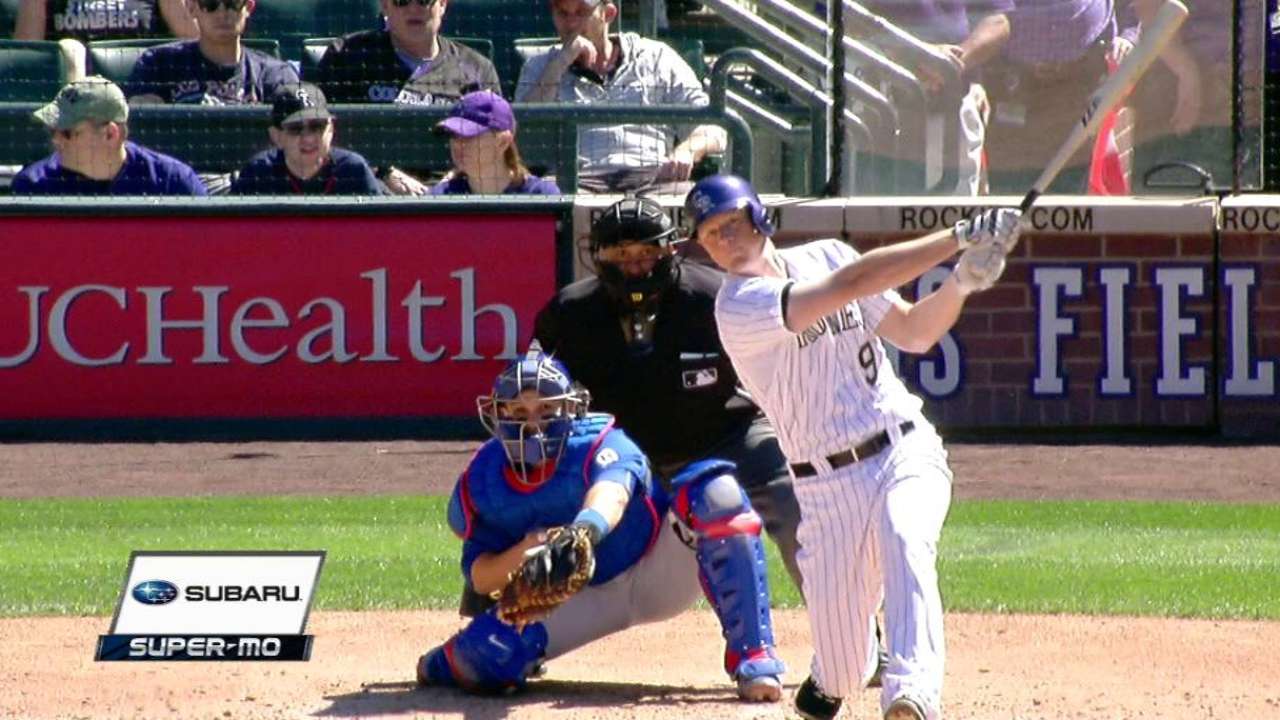 DENVER -- Rockies manager Walt Weiss pondered the possibility of batting his pitcher eighth throughout Spring Training, and in the first home series of the year, he tried it twice -- which is two more times than any Rockies manager had ever tried it before him.
Both times, DJ LeMahieu batted ninth. Both games the Rockies scored five runs. LeMahieu drove in four of the runs, scored two, and kept alive a rally that accounted for another, contributing to seven of the Rockies' 10 runs from the nine hole.
"He might have got star of the series award," Cubs manager Joe Madden said of LeMahieu's 7-for-12 performance in the series. "He was really good."
Oddly enough, though LeMahieu was 3-for-4 hitting eighth on Saturday, he figured in no runs from that spot in the lineup.
"Personally, I don't really care where I hit," LeMahieu said. "It just happened to work out those couple games, I guess."
LeMahieu sparked the Rockies' offense with a two-out bases-loaded triple in the second inning in Sunday's 6-5 loss to the Cubs, driving a ball into the left-center gap on an 0-2 count. It gave the Rockies a lead they held onto until they had two outs and two strikes on the Cubs in the top of the ninth.
"He just left the changeup up," LeMahieu said of Kyle Hendricks' offering. "Probably a pitch that he'd want back. I was lucky to stay on it long enough to hit it in the gap."
With that kind of "luck," he'd likely be delivering from anywhere in the lineup. His success may not prove Weiss' pondering is paying off, but with a .480 average (12-for-25) to start the season, he's happily made his manager look good.
Owen Perkins is a contributor to MLB.com. This story was not subject to the approval of Major League Baseball or its clubs.