Melvin laments loss, likes grit shown by A's in rally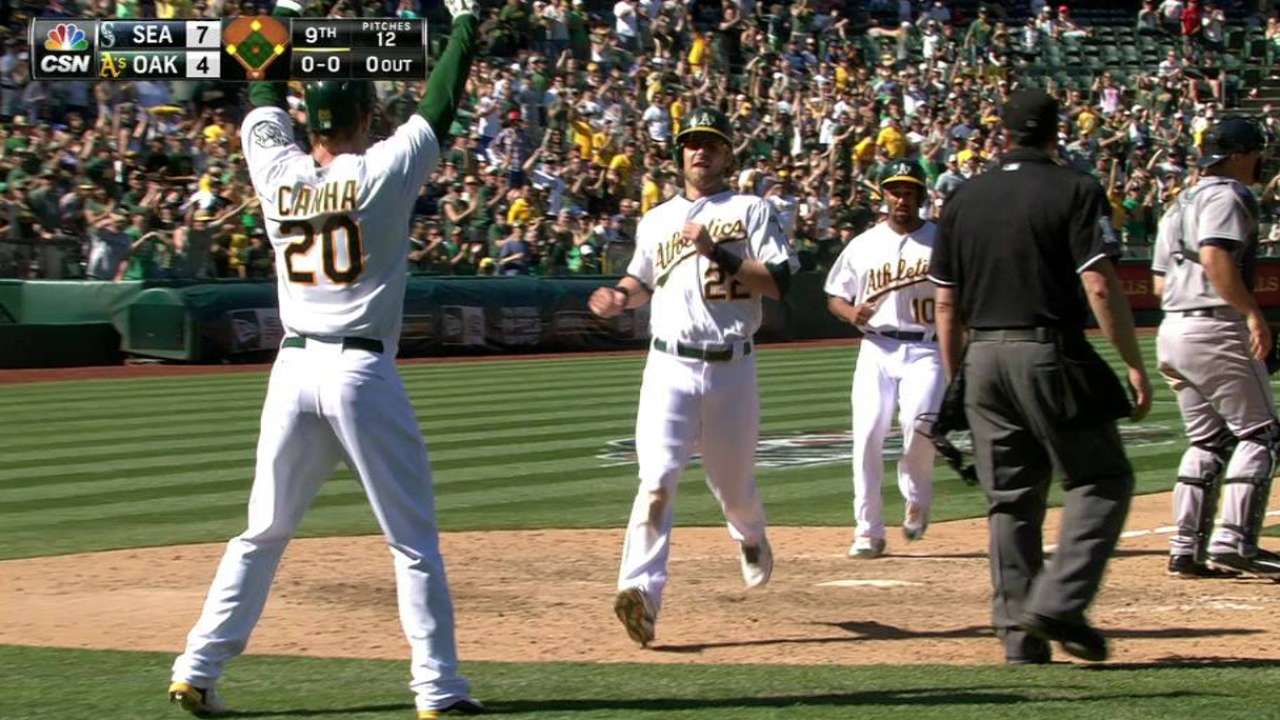 OAKLAND -- Ninth-inning magic still lives at the Coliseum. Only it wasn't enough for the A's on Sunday afternoon.
Despite pushing across four runs in the ninth against Mariners closer Fernando Rodney, Oakland suffered an 8-7 loss in extra innings after Nelson Cruz hit a go-ahead solo shot against A's closer Tyler Clippard in the 10th.
"It's awfully demoralizing to come back all the way and lose the game," A's manager Bob Melvin said. "But that attribute needs to be there all the time, and it is. One of the better closers in the game, we're down by four runs and we're still able to tie it up after having a lead and losing it. Means that they're fighting to the end, which is what we expect of them."
With every hit during the furious four-run rally, the crowd at the Coliseum grew louder. It started when Josh Reddick, who made his 2015 debut, doubled to lead off the frame. He eventually came around to score with Marcus Semien on a two-run double by Sam Fuld down the right-field line.
After the A's went on to load the bases with no outs, Billy Butler grounded into a run-scoring double play to cut the deficit to 7-6. Down to the A's final out with a runner on third, pinch-hitter Eric Sogard singled home Mark Canha from third base to level score at 7-7.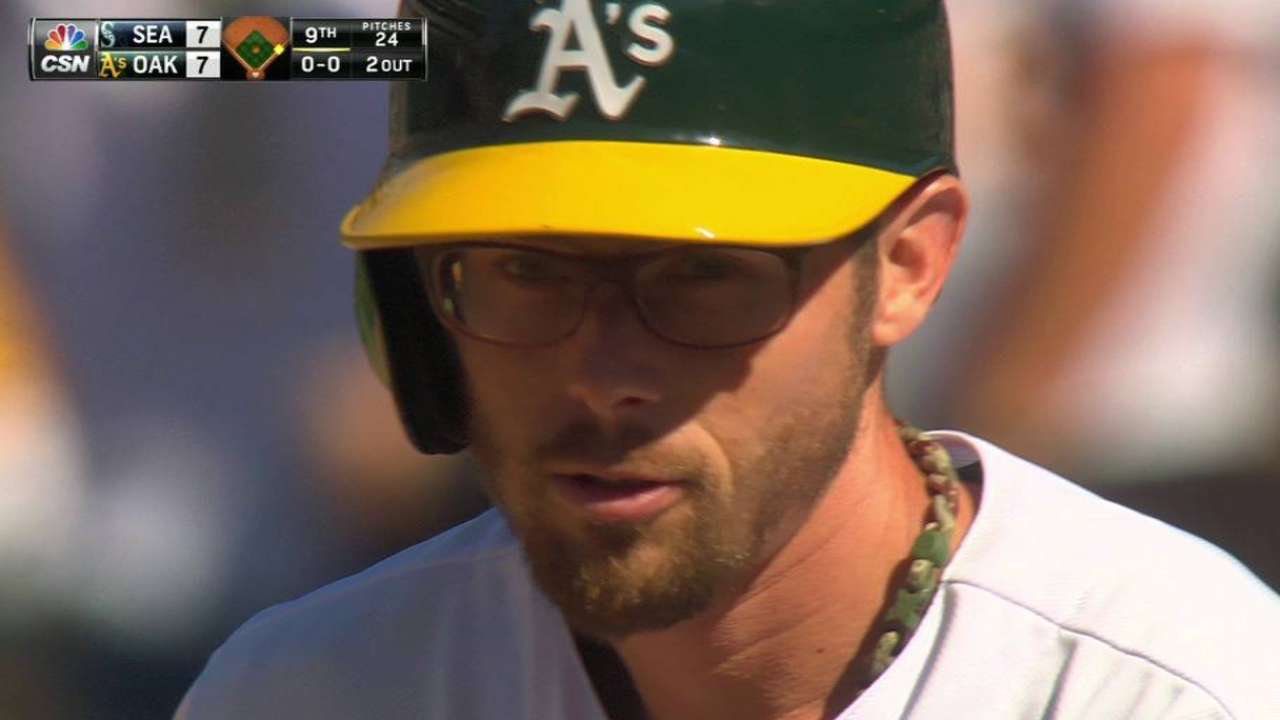 "That's one thing that Bob always says -- we play to the last out," A's catcher Stephen Vogt said. "I think if you look at the people in this room, we're all fighters and we're people who don't ever want to quit. A lot of us, this is our second and third chance. So, we're never going to quit. That's just what this team is made on, and that's who we are as people and as players."
But the intense rally was wiped out minutes later, when Cruz lifted the game-winner out of the park, just past the outstretched glove of A's left fielder Ben Zobrist. Clippard said he threw Cruz an outside fastball that "leaked" toward the middle of the plate.
"It was probably a matter of inches as far as execution goes," Clippard said. "But that's what baseball is all about. Not a good enough pitch."
Considering Cruz also hit a go-ahead, three-run blast on Saturday and Rickie Weeks delivered a pinch-hit, three-run homer to make the score 7-3 Mariners on Sunday, the A's bullpen had a rough weekend.
"We're fine," Clippard said. "Essentially, the brunt of damage, Cruz did. Couple mistake pitches and some defensive stuff that we got to clean. Other than that, we've been fine."
Alex Espinoza is a contributor to MLB.com This story was not subject to the approval of Major League Baseball or its clubs.