Russell, Bryant look strong in Iowa's series vs. Memphis
Cubs top prospects each homer in Game 4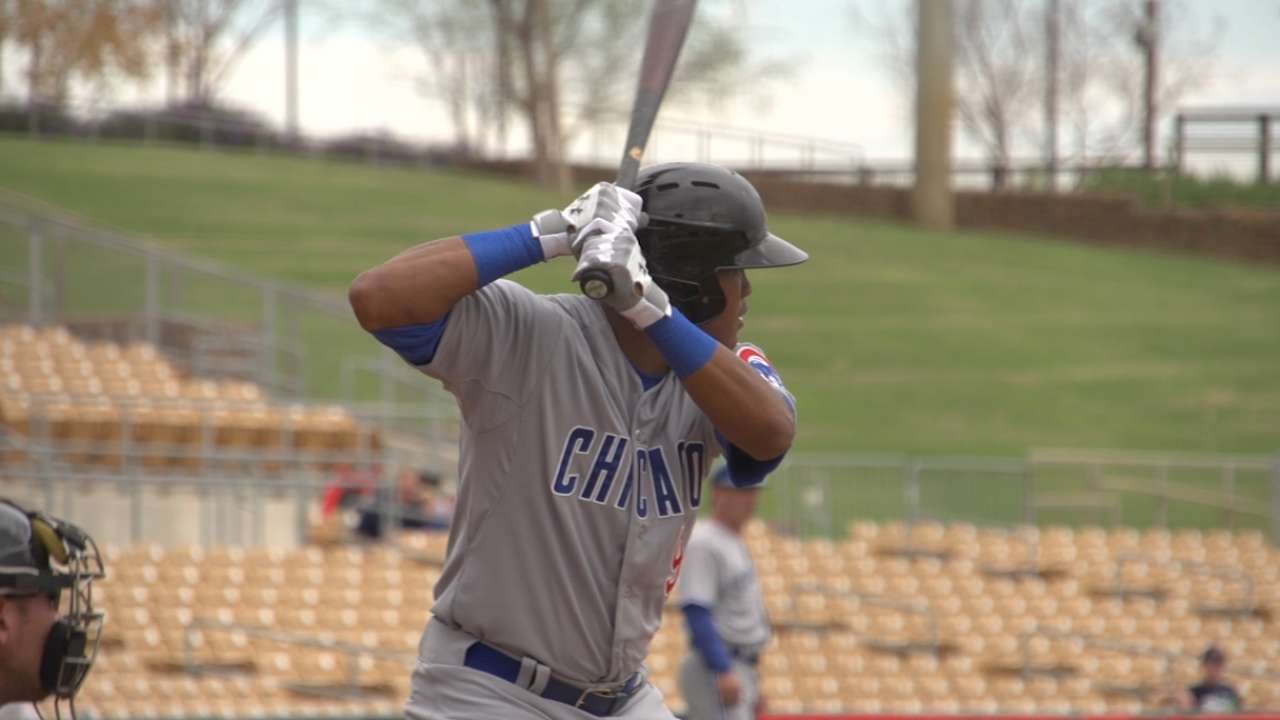 MEMPHIS, Tenn. -- One weekend into what is expected to be a short, perhaps very short, stay on the farm for third baseman Kris Bryant and shortstop Addison Russell, the Chicago Cubs' megaprospects and their Iowa teammates rallied from a slow start to back-to-back whippings of the Memphis Redbirds and a split of their four-game PCL series at AutoZone Park.
Russell went 3-for-5 with a two-run homer off Tyler Lyons in the third inning of a 7-2 win over the Redbirds Sunday. He scored twice and ended the weekend 7-of-18 (.389) with a double, homer, three RBIs and five runs scored.
"We're getting some chemistry and camaraderie, and the bats got going," said Russell of the I-Cubs, who had routed the Redbirds, 13-0, the night before and had 28 hits in the final two series games.
"As for me, I don't worry about the outside stuff that's outside my control. I'm just coming in every day and working my [butt] off," Russell said.
Bryant struggled the first two days (1-for-8), and started Sunday 0-for-3 with a couple of Ks. But he blasted a two-run homer to the opposite field in the seventh off reliever Dean Kiekhefer, then ended an eight-pitch at-bat with veteran lefty Nick Greenwood in the ninth with a sacrifice fly to close the scoring. Bryant, the Minors' top prospect, finished the Redbirds' set hitting .313 (5-of-16), but with the two homers, a double, seven RBIs and two sac flies.
"I got a pitch I liked on the home run, and that last at-bat was really fun," said Bryant, who fouled off three pitches with a full count before lifting a ball to the warning track for the final run of the day.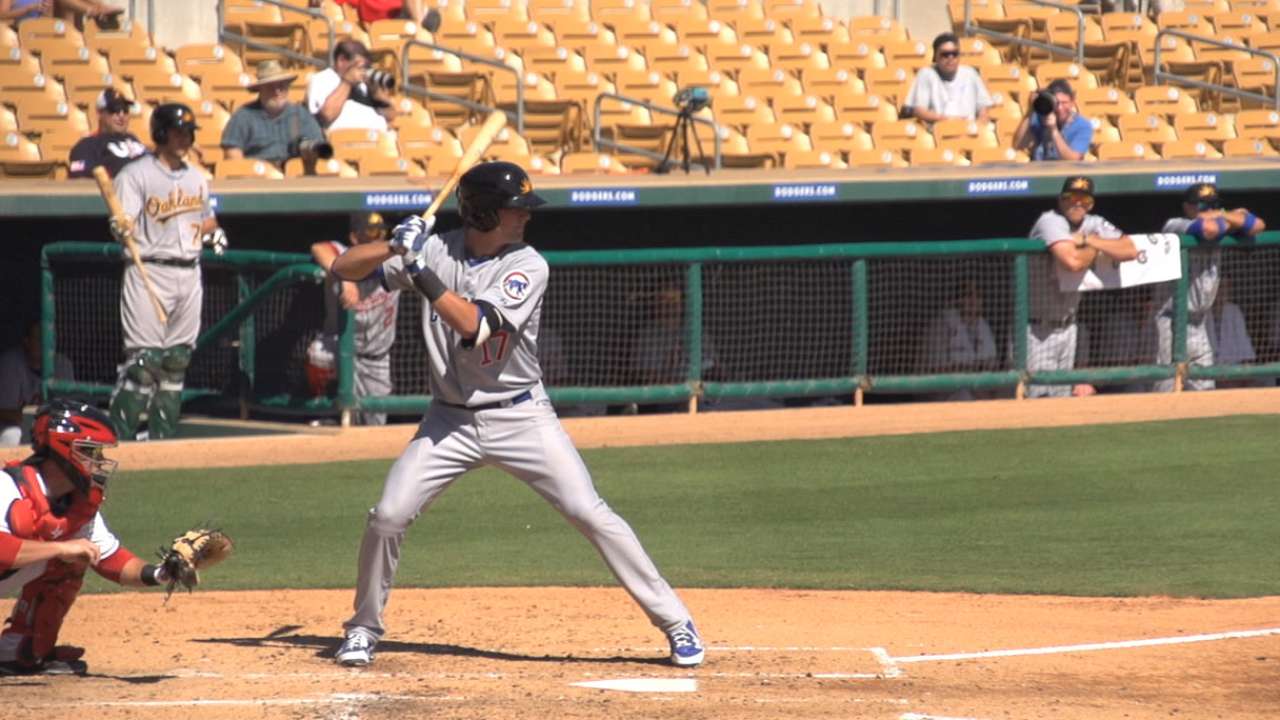 Ever since being sent down following a nine-homer barrage in Cubs' Spring Training, Bryant has been quoted a few hundred times as saying "I'm just living in the moment."
That lesson came from a sports psychologist, Karlene Sugarman, who worked with Bryant and the rest of the University of San Diego baseball team while Bryant was the Toreros' star slugger.
"She worked with us on breathing exercises and things like that, but she kept talking about staying in the moment and focusing. That stuck with me," Bryant said.
Iowa manager Marty Pevey was happily living in the moments he has left with two of the expected cornerstones of the Cubs' onfield renovation.
"I don't have to worry one bit about those two when they're at the park. They get here and go about their work," Pevey said.
Observers said the pair could use polish on their defense, and Pevey said: "That's the first thing they've worked on every day here, taking infield and working to get better at that part of the game."
Pevey was even happier with a 3-for-4 performance by backup first baseman Jonathan Mota that included a solo homer in the fourth off Lyons.
"Spot start and he got us going," Pevey said.
Former Redbird Adron Chambers scored the game's first run off his third double in two games and had a two-hit day.
"He's just a player," Pevey said of the free agent pickup, who split last year between Triple-A Oklahoma City and Buffalo.
Pete Wickham is a contributor to MLB.com This story was not subject to the approval of Major League Baseball or its clubs.