Ross finds way to win without best command
Padres starter walks four, throws wild pitch but beats Giants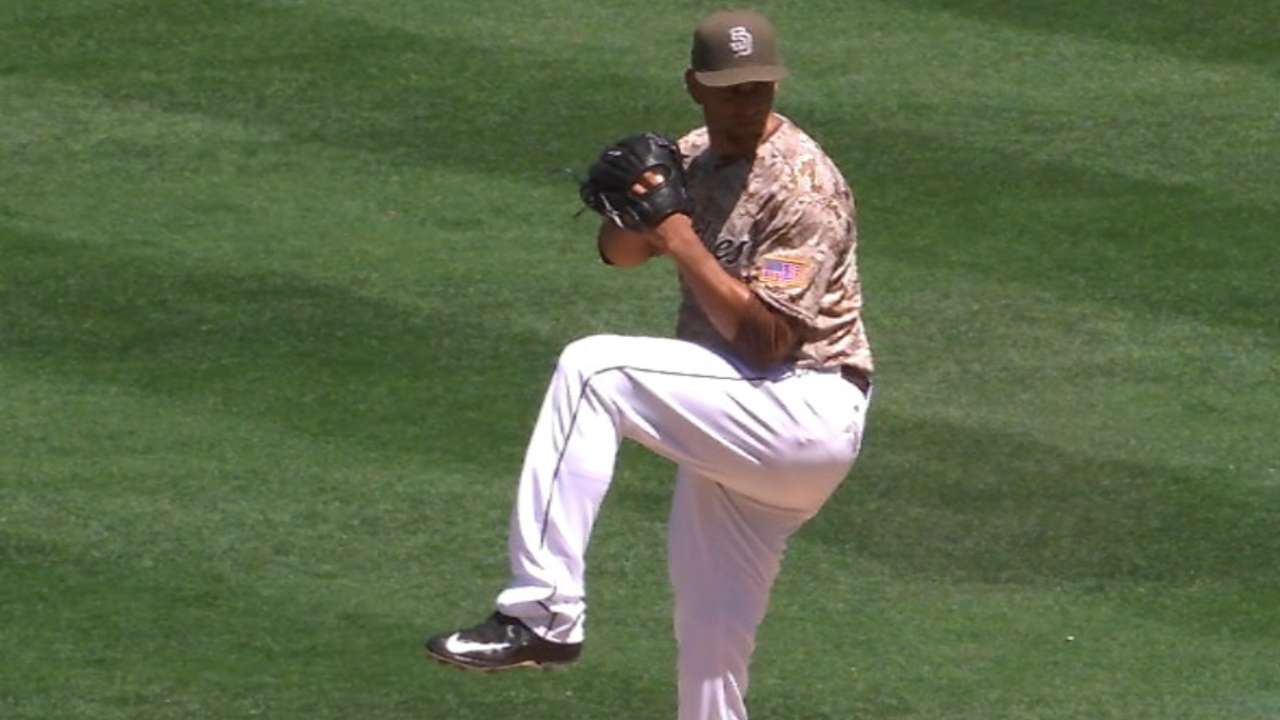 SAN DIEGO -- While the results look solid from Padres pitcher Tyson Ross's second start of the season -- three runs allowed over six innings, eight strikeouts and a victory -- it was the fashion in which Ross earned the win that most impressed manager Bud Black and Ross himself.
Ross battled some four-pitch walks and even had a wild pitch and passed ball get past catcher Wil Nieves, but despite the lack of accuracy, he was able to keep the score close enough for the offense to lift the team to a 6-4 win over the Giants in Sunday's series finale.
"It was a good team win," Ross said. "It's a grind and I didn't have my best stuff today, but I'm going to give it everything I've got. The guys picked me up today."
Black pointed to Ross's ability to compete despite not having his best stuff and ultimately turning in a quality start as the takeaway from Ross's outing.
"Tyson was just a little bit out of whack from at-bat to at-bat," Black said. "But he got his punchouts and got some big outs."
Black said he and pitching coach Darren Balsley both observed Ross struggling to some extent but keeping himself and the team in the game, and Black believes Ross will benefit from having that experience to build upon.
"He was not as rhythmatic as we will see when he's on." Black said. "It's a great confidence builder for him."
Tim Powers is a contributor to MLB.com. This story was not subject to the approval of Major League Baseball or its clubs.